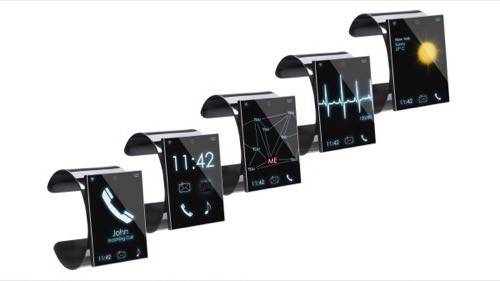 The road to wearable watches has been long and bumpy, leading some to wonder whether this technology will ever be deployed.
The Financial Times is reporting that Apple is "aggressively" hiring team members to work on the so-called iWatch.
The company has begun hiring "aggressively" for the project in recent weeks, say people familiar with Apple's plans for the wearable device, a move that shows it has stepped up development but which raises questions over the ability of its own engineers to develop wearable technology.
Meanwhile, The Verge is reporting that Microsoft's existing smartwatch team is being re-organized into the Microsoft Surface team.
Sources familiar with Microsoft's Surface plans have revealed to The Verge that the company is now prototyping devices directly under the Surface team as the firm moves its wrist-worn device closer to reality.
This move is part of Microsoft's larger reorganization, but it underlines the seriousness with which Microsoft is giving the prospect of a smartwatch project.
Clearly, the two tech companies haven't consulted with our esteemed leader, who has his own objections to the notion of wearable computers on wrists. But beyond the market drivers for wearable computers, the constant buildup and positioning does lead us to wonder if a true smartwatch is even possible.
The surge towards wearable computing devices is capturing a lot of attention among the major tech companies, as no one seems to want to be the one to get caught without a decent wearable device. To date, Apple, Microsoft and Samsung seem to be taking the path towards watches, while Google experiments with the Glass device.
What remains to be seen is whether any of these devices will actually get built. Sometimes the whole "arm race" to launch a smart wrist device has the feel of the end of another arms race, when U.S. President Ronald Reagan proposed the Strategic Defense Initiative in 1983.
SDI, derisively known as "Star Wars," would be strongly criticized in the Western media, but taken seriously by the Soviet Union as a viable challenge to the centerpiece Mutual Assured Destruction strategy of the Cold War. The USSR would spend billions to try to counter such a project which would supposedly contribute to the military overspending that would lead to the collapse of the USSR.
History is unclear whether Reagan was simply bluffing the Soviets, but there is a strong case that he was. Similarly, there is a strong sense of history repeating itself when we see leaked plans for smart watches from companies like Apple. Is the iWatch really on its way, or is this all one big plan to distract other companies from making better progress in the tablet and smartphone sectors?
Image courtesy of Shutterstock.