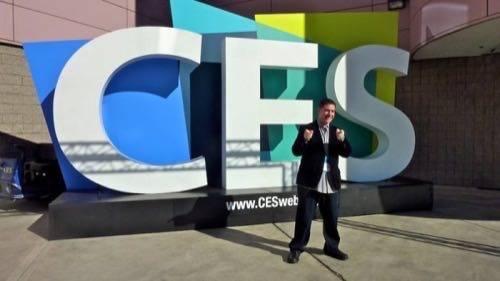 ReadWrite's Taylor Hatmaker is right about one thing: 2013 should indeed be a unusual year for the Consumer Electronics Show (CES), as the industry struggles to find the next big thing.
(Read CES 2013: 5 Things You Won't See.)
Rattled by declining prices and lingering worries over the "fiscal cliff," gadget makers are likely to be more conservative than ever, focusing on extending tried-and-true trends rather than breaking out brand new ideas.
In fact, it's likely that CES 2013 is going to be, well, boring. As a 20-year veteran of the show, here's what I am expecting to see in Vegas this year:
1. Microsoft
No, I'm not totally disagreeing with Taylor here. As she correctly notes, 2012 was the last year that Microsoft plans to appear at the Consumer Electronics Show, although Consumer Electronics Association chief Gary Shapiro portrayed the company's absence as a "hiatus." Right.
Microsoft may not have bought booth space, but it will be represented by its manufacturing partners, which plan to show off Windows 8 PCs, tablets, all-in-ones and convertibles. The personal computer is simply too big to ignore, but I hear that the number of pitches for Windows 8 PC unveilings at CES is down, and that many companies are focusing on trivial matters, such as new colors. (Colors!?) Even the Surface Pro isn't expected to show up at CES, even though it's due out soon.
2. Tablets – From Off Brands
Yes, Taylor's right that a veritable flood of tablets were launched at the 2012 CES, but history tells us that where the big names tread, the smaller names are sure to follow. Amazon and Google, as well as Apple, have shown that there's a market for smaller, more manageable tablet form factors, and second- and third-tier providers are likely to try and bleed cost further out of the equation. You'll still see a number of Android tablets, mostly from by manufacturers you've never heard of.
Plus, I think we'll see more purpose-built tablets and peripherals. Last year, Razer showed off Project Fiona, a gaming tablet that ended up being vaporware. But I still believe that some manufacturer will throw out a Nexus 7-sized tablet with a Microsoft-style touch keyboard cover attached to it, and see if anyone will bite. Also look for tablet makers to try and shoehorn their products into some sort of software/hardware ecosystem.
By the way, Taylor's right: most major smartphone announcements are being delayed until Barcelona's Mobile World Congress in February.
3. TVs That People Will Actually Buy
People aren't buying 3D televisions. And while manufacturers will likely show off 4K, UltraHD TV technology, Taylor correctly points out that high prices and a lack of content make UltraHD pointless for most people right now. UltraHD doesn't make sense until cameras, cable and TVs all support it. (Still, while I may not buy the mammoth 110-inch UHDTV Westinghouse will show off at CES, that doesn't mean I don't want it.)
What people will buy, however, are connected televisions – and ways to connect their TVs – especially if they're cheap. Westinghouse just announced a television that supports its Streaming Stick, a $100 plastic stick that plugs into compliant televisions. There's still too much confusion here, which is why peripheral manufacturers like Roku and the small Google TV ecosystem just won't go away.
4. Connected Content
This is a catch-all category, encompassing everything from connected cars to second-screen apps that fling content to TVs and other devices, as well as peripherals that stream audio from Pandora and other services. This may sound like old news, but connected services creeping into more and more mundane devices is actually a game changer.
I'm hoping for more on the automotive front, but everything I've heard points to more autonomous automotive safety features, rather than suites of connected services. Blame the carriers' data caps for this: Streaming high-bandwidth media into your car might quickly blow through your data plan. Sending maps and other low-bandwidth data services makes more sense .
5. Digital Health/Fitness
They will never equal the splash of a new big-screen TV or smartphone, but digital fitness products should have an, er, healthy presence at CES. Consumers want things to both track their progress and distract them while exercising, and technology manufacturers are stepping up.
6. Crap
Seriously, I've seen enough smartphone cases to last a lifetime. USB keys, external hard drives, notebook sleeves, USB lights, fans, stickers and the like dominate huge swaths of CES's show floor. Sure there's a market for some of this stuff, but there's a fine line between junk and innovation.
You know what I'm really hoping to see? Personal drones. Yes, the ones that we'd otherwise use to spy on enemy soldiers. I'd like to see a whole corner of the show floor devoted to those things, as a tool for tracking game, scouting inaccessible locations, and otherwise just having fun.
Would it be controversial? Absolutely. And that's just what CES needs. Otherwise, I'm afraid this year's show may end up being the dullest one in years.
For more, check out CES 2013: 5 Things You Won't See.
Image source: Flickr/PrimeImageMedia.com.