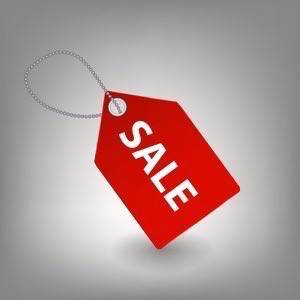 Are Black Friday and Cyber Monday fighting a battle neither of them can win? It certainly looks that way as shopping landscape shifst both online and offline. A few holiday seasons down the road, both big-deal days may seem as quaint and dated as Sears Catalogs and keeping stores closed on Sundays.
Enter Cyber Monday
The term "Cyber Monday" was born during the holiday season of 2005, when the U.S. Trade Association's National Retail Federation began to notice that shoppers who had just spent the entire Thanksgiving weekend barreling through crowded stores, were cyber-shopping when they sat down at their work computers on the following Monday. The federation's site Shop.org officially coined the term in 2005 and set up an eponymous site in 2006.
Obviously, post-Thanksgiving online shopping at work had been going on long before the NRF put a name on it. But it's grown into something bigger and more influential, not only changing the way Black Friday works, but also the way retail stores handle the holiday shopping season.
Cyber Monday revealed the biggest weakness in the Black Friday concept: brick-and-mortar. What used to be an asset is now hurting this once powerful shopping day as harried workers rebel against early hours and ornery customers fighting over flat screens. Add on the fact that retailers are now expanding Black Friday into Thanksgiving evening, and you've got one messed up system.
That's why Black Friday is now projected to be only the second busiest shopping day of the year, behind Cyber Monday. Research from Compuware APM pegs total spending on Cyber Monday at $1.44 billion.
But what about Cyber Monday? Does it even make sense?
In the modern world, it doesn't matter what day it is, wherever you are, you can shop the holiday sales from anywhere as long as you're connected. Most shoppers now have decent Internet connections from home, and as Dan Rowinski pointed out last week, mobile shopping now accounts for about 12% of the purchases made on Cyber Monday. Obviously, you don't need to be back at work to use your smartphone.
Et Tu, Target?
So what's the future of Cyber Monday in a world where office computers are not required to buy online? Retailers are recognizing this and beating Cyber Monday to the punch by starting sales earlier – both online and in store. The sales calendars don't matter any more, but that doesn't mean retailers won't try to leverage the ideas with sales and deals tied to no-longer-relevant concepts.
Online-only sites like Amazon are morphing Cyber Monday into Cyber Week. They're posting new deals every day leading up to Black Friday or during the week following Cyber Monday to help keep the shopping excitement going longer. Brent Shelton, a spokesman for FatWallet, told the Daily Finance Blog that we should be expecting events like "Cyber Monday II" on December 5.
Whether it's longer sales online or in store, the retail calendar we follow today won't stand the test of time. And that's probably a good thing compared to getting up at 4am to stand in line at Wal-Mart – or spending your work day on eBay.
Image courtesy of Shuttershock.