If you think the Internet has changed your day-to-day life, just wait. That massive, glorious network of information that we now connect to from laptops and handheld devices is getting weaved ever more thoroughly into our lives.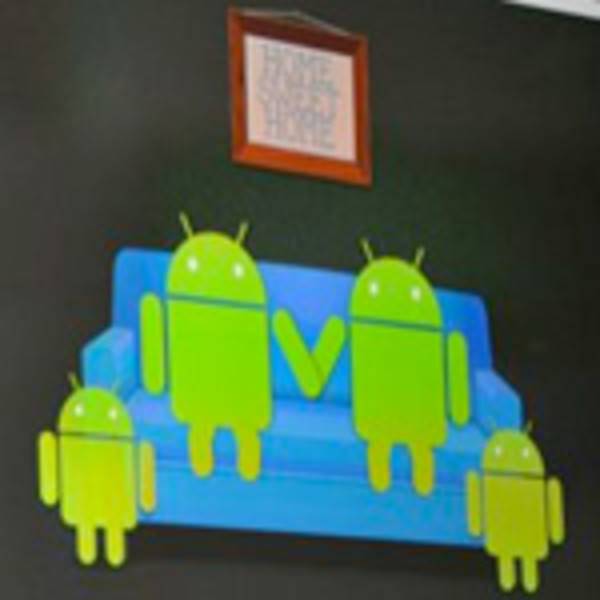 At this year's Consumer Electronics Show, connected cars and TV sets were all the rage. That's just the beginning. Increasingly, everyday appliances and objects are adding Internet connectivity, opening up a world of new possibilities and further altering how we live our lives.
One major culmination of these trends is the smart home. We've been hearing futuristic-sounding predictions about them for years, but they're now poised to become an easily achievable reality. Home automation products available today deal mostly with energy management and security. Yet it's not just the utility companies and traditional home security players that are making moves in this space. Familiar names in big tech are claiming their positions in this market while it's still emerging.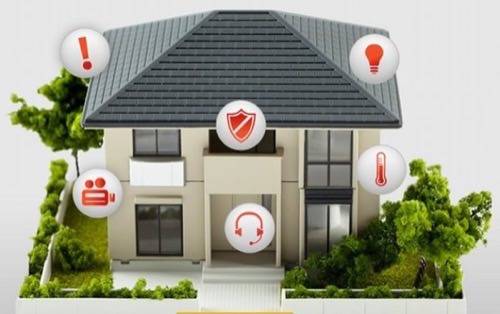 The Hyper-Connected Smart Home of the Future
So what will smart homes look like? Right now, the focus is on managing energy usage and ensuring our homes are safe from intruders and natural disasters. Inexpensive cameras connected to the cloud serve as modern-day surveillance systems for the home, while wireless lighting and Wi-Fi-connected thermostats help households better manage the energy they use.
Not content to rely on its legacy business model indefinitely, cable giant Comcast has been aggressively making moves in the smart home space. Its Xfinity Home offering runs the gamut from cloud-connected video monitoring and remote security system management to an iPhone-controlled thermostat. Everything from security cameras to household lighting can be controlled from a centralized touchscreen interface or from any Internet-connected computer or iPhone. Last month, the company partnered with a firm called EcoFactor to provide better climate-control features, including the ability for the system to learn temperature patterns in a given house and make adjustments accordingly.
Comcast isn't the only telecommunications giant aiming to connect the home of the future. Last year, Verizon unveiled its own smart home offering, which focuses on remote home monitoring and energy-use management. It's an offering not unlike the one created by Control4, a vendor that works closely with Cisco on its smart home initiatives.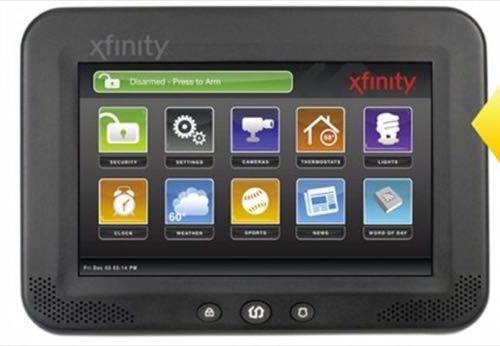 In late 2010, AT&T acquired Xanboo, a startup that specializes in home automation technology. At about the same time, Motorola bought 4Home, another smart home startup that may well find itself integrated with Google's future offerings in this space.
Open Sourcing Your House: Enter the Developers
Last year at Google I/O, the search giant announced Android@Home, a framework that will aim to bring the Android OS and Internet connectivity to a range of household devices and appliances. Like Android itself, this new initiative is open to developers, who can use Google's APIs and protocols to build new functionality into smart homes.
Some of what Google previewed centered around home entertainment, which will be a key component of the smart home revolution. Microsoft is already leading the charge in this space with the ever-evolving XBox 360 and Kinect. As if the Kinect's motion-controlled user input for video games wasn't cool enough, the hacks cobbled together by developers everywhere have begun to show off the device's true potential, which we suspect will go beyond the living room and have implications throughout the home.
Like the Kinect, Apple's Siri voice control feature has been hacked by developers and applied to scenarios that go well beyond what Apple originally intended. Many speculate about the inclusion of Siri on the company's rumored HDTV set, but it doesn't matter. Siri can already control the Plex media center platform, not to mention adjust Wi-Fi-connected thermostats, home lighting and curtains. Officially, Siri is only available on the iPhone 4S. In the future, we'd be surprised if the technology didn't find its way into a variety devices, as developers have already begun to prove is possible.