Those of us who lived and worked in the glorious, adventurous era of computing that was the late 1970s and early '80s have a different perspective. I was a consultant and developer before I became a journalist in 1984. My colleagues from that time and I frame the iPhone and iPad in the broader context of a bigger history. The iPhone, I've seen and heard over the past several hours, has changed people's lives.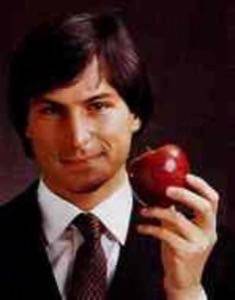 Maybe. But what has truly made Apple successful, as a longer-range view of history will reveal, is a set of best practices, not any single gadget or an audio-cassette-ready philosophy on life. Steve Jobs learned these practices and principles through trial-and-error, though he became their most brilliant practitioner. And the fact that he and his company executed on those principles and capitalized upon them, and no other American company in any industry in the past quarter-century has done the same, is the greatest takeaway from the recent history of American business.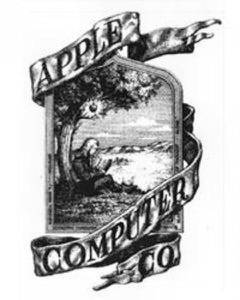 What Steve Jobs has exemplified throughout his career has not been excellence, genius, brilliance, determination, or any of the character traits that are being applied to him today graciously, as if we were writing his obituary. Jobs is not gone, and if he has anything to say about it, he won't be for a long time. What he has exemplified are business lessons put in practice to maximum effect.
1. Make it all one platform. In 1985, Apple's board of directors ousted Steve Jobs as CEO of Apple. I covered that story. It was easy, because Apple at that time was screaming for attention. I was a reporter for a PC-oriented tabloid that computer stores in 20 states carried on their checkout counters, and Apple called me because it needed the attention.
Read our coverage of the Jobs
Resignation here:

The story, Apple's people told me ("all on background, don't print it or quote us, please, but when you do your analysis, here's the conclusions you should draw"), was that it was long past time for Apple to broaden and diversify its product line, and become a real company. Jobs was tying everyone's hands, restricting Apple to making
just one thing
, I was told, with a relentless focus on Macintosh, Macintosh, Macintosh. And he didn't see the difference between a hardware company and a software company; you're either one or the other, and it was time for Apple to claim its role as a hardware company, and let developers who know better make the software. Developers, they said, don't need a leader standing on a soap box. They just need a box, and in the end, Macintosh is a box.
All of this, every word, was crap. The reasons why are now plainly obvious. With respect to product, there is no difference between hardware and software at all, just as there's no difference between the cloud and the desktop – not at this level. ITunes is iPod is iPhone is iCloud. In terms of public perception, of belonging to a platform and having it belong to you, it's all one thing. And anyone who thinks the Mac will remain an orphan child hasn't learned the lessons of Steve Jobs.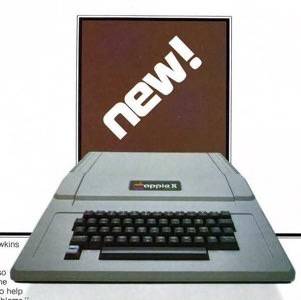 2. Make your mission a cause. I have two neighbors whose cars in their driveway can be seen from my office window, both of whom have Apple bumper stickers, one right next to Obama. In the 1950s, the car was the statement – when you drove a Packard, a Plymouth, a Pontiac, their stature and shape said everything you wanted to say about yourself. Today, most people's cars say almost nothing about their drivers; it's what people stick to their bumpers.
In 1978, at the boom of the personal computer revolution, there were plenty of rock stars in our business – Clive Sinclair, Adam Osborne, Gary Kildall, Chuck Peddle, Nolan Bushnell, Bill Gates. A computer convention back then was a political revolution, and everyone not only had a spotlight but a platform. It was all about empowerment and enlightenment and education, and there was even some utopia in it all. Steve Jobs was one of many.
Jobs learned to command the attention of a room by watching the best in action. But by 1983, with IBM entering the room, sucking out all the air, and sending in the polyester suits, most of the rock stars had left the building. It was time, one PC company's senior marketing representative told me, to "product-ize the product." A lot of crap that was too. Jobs kept the cause alive, kept the candle burning, threw the gauntlet in the face of conformance. Consumers can actually come to believe in products – even shoes, even soft drinks – if they speak to a cause that speaks to their hearts, and that they feel is greater than the products themselves.
3. Make them look into your eyes. I was watching "Jurassic Park" on AMC with my daughter after dinner last night, and I told her Steven Spielberg understands the depiction of emotion on film better than any other director. The key is where he places the eyes, I said. Where the eyes of the actor reside in the frame, how they're lit, and the message they convey is more important than the script.
Then I realized the same principle could be applied to Steve Jobs. If you read the transcript of a Jobs presentation or product rollout at any period of history, there's no prophecy in it at all, no takeaway principle, no "Moore's Law." It's like reading the sheet music of Eric Clapton's "Layla." The magic is all in the performance, specifically in the eyes. Jobs made folks believe in him, to the extent that they believed the "magic" emanating from Apple's products originated with him. It's Jobs' intensity, his attitude, his presence in a room full of a dozen or ten thousand, that makes this element of his formula work. Jobs was never particularly handsome (Noah Wylie was way too polished a choice to play him for TV). But his eye contact is superior to that of almost any executive alive (and many of them can't convince an audience of even that). If Jobs were more like Bill Gates, whose eyes glaze over as thick as donut icing and can make yours do the same in three minutes' time, the iPhone launch event could never have happened.
4. Fight to the death, every time, all the time. Apple defended things that were not Apple's to defend. But it was the rock-solid assurance that Apple would always come to the table or to the courtroom, and fight for every last cent if it cost a billion to do it, that made competitors timid, back down, and shy away. We're seeing Microsoft do this now in the mobile space.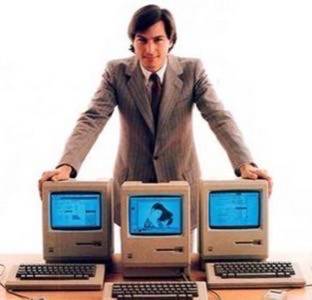 Attitude can be everything. Even in the dingiest hotel conference rooms with the stale coffee and the violet-clad wait staff, where Jobs premiered things like the Apple II, the Apple III, and the NeXT computer, he was indefatigable. His cause was burning just as brightly. For three decades, his message was never, "I'm still standing up." His message was, "You're going down!"
The belief among competitors that this guy might have something in his back pocket – some device, some scheme, some subpoena, some weapon of their destruction – has held the consumer electronics and personal computer industries hostage for the last decade. And when Jobs really did pull something out of his back pocket and it truly was nuclear, his face in that black turtleneck sweater became every competitor's nightmare. Apple still sues the makers of smartphones that look like iPhones. There is no question that, had there not been an iPhone, we'd be using 2G clamshells with telescoping antennas that maybe played Breakout at the airport.
5. Surround yourself with smarter people, then own them like your children. Those who perceive the history of Apple through a long tunnel, who see the whole thing as an extension of the mind and soul of Steve Jobs, forget that his has been an institution that attracted genius at all levels. (Not consistently, mind you, and for a time not at all.) Let's face it: Steve Wozniak was the better engineer, Jef Raskin the better software architect, Mike Markkula and Jean-Louis Gassée the better marketers, Jonathan Ive the better designer, John Sculley the better business manager. But what would these people have accomplished had Steve Jobs never entered their lives? (While we're at it, what have certain of these people accomplished since Jobs exited their lives?)
6. Let the world see you fall, then rise again. We often think of Apple as a continuous chain of stunning successes, which is easier to do when its market capitalization is something close to that of an oil company. But in many ways, the most important product in Apple's history was the Apple III.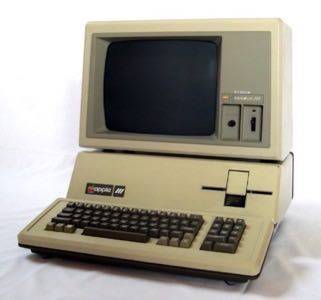 It premiered with the same bravado that Jobs has displayed with every other major introduction before or since. But its message was wrong in every conceivable way, and Jobs learned the lesson of the III's failure immediately. First, it was dressed as "the Apple II for business." In so doing, it bifurcated the existing platform, and no one likes or appreciates platform bifurcation (cc: RIM PlayBook, HP TouchPad). Second, it was an incremental innovation rather than a revolution. Consumers (even the business-oriented ones) never upend an existing platform to replace it with something only slightly better.
The last moment of the 1999 movie "Pirates of Silicon Valley," which was crafted to be ironic, showed newly-minted Apple investor Bill Gates' face on a big screen towering over Steve Jobs at a 1997 MacWorld conference. In the long view of history, this moment will be recorded as Jobs' greatest. The champ went down, hard. And the scriptwriters rolled credits. The resurgence of Jobs, and the dominance of Apple, began that day he took the fall.
Steve Jobs took it in the belly all through his life, and the world watched. The Lisa, the first Macintosh, and finally the Macintosh Plus (the one that got it right) all emerged from his unwavering ability to get back up and fight back with all guns blazing. Too many times this man has been written off. No greater number of obituaries have been written for a living human being in the history of the world. This is not one of them. As Jobs cedes day-to-day control of his company, I have no doubt he has a revolutionary plan in mind to upend the platform and connect with the future. He has a fight that he is prepared to win, and that he very well might.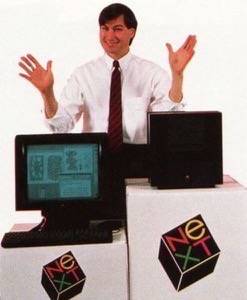 This day is far from over, but when historians look back on it, they will discover the greatest thing ever to emerge from Apple is not one thing. It's one man.