At this week's CTIA conference in Orlando, Florida a contest was held to determine the best in mobile applications, mobile consumer electronics, enterprise and vertical markets and network infrastructure. The contest, called the E-Tech Awards, was judged by media and industry analysts. The criteria for determining the winners included innovation, functionality, technological importance, implementation and overall "wow" factor. In addition, show participants and other industry peers could vote for their favorite via text message or online to pick the two "fan favorite" awards dubbed the "Best Online Pick" and "Best in Show."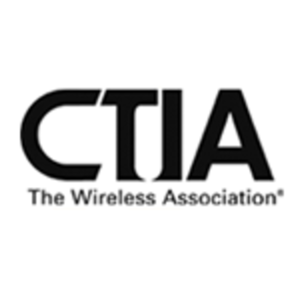 Below is the list of the finalists and the winners.
The finalists were broken down into the 14 categories, as seen below. The company in bold is the 1st place winner for that category. In parenthesis, it's indicated whether the company place first, second or third.
The entry with the most online votes was the Keyring Rewards Card from Mobestream. Meanwhile, the "Best in Show" (based on text messages) went to the Samsung Galaxy S 4G.
MOBILE APPLICATIONS
Health, Wellness & Fitness
Alcatel-Lucent TeleHealth Manager, Alcatel-Lucent (3)
Digifit™, Digifit
iHealth Blood Pressure Monitoring System, iHealth Lab
The Telcare Cellular-Enabled Blood Glucose Meter, Telcare, Inc. (1)
WellDoc Diabetes Manager System, WellDoc (2)
Mobile Commerce
1Touch Frictionless Mobile Payments, appMobi
aisle411, aisle411 (3)
BilltoMobile™, BilltoMobile (2)
Key Ring Reward Cards, Mobestream Media (1)
ROAMpay Swipe for BlackBerry, ROAM Data, Inc
Productivity, Utility and Public Safety
LogMeIn Ignition, LogMeIn, Inc. (1)
GadgetTrak, ActiveTrak (3)
Opera Mini, Opera Software
Skype for iPhone App, Skype
SwiftKey Tablet, TouchType Ltd. (2)
Social Networking/Content/Entertainment
Muve Music from Cricket, Cricket Communications/Leap Wireless, Int. (2)
Digimarc Discover, Digimarc (3)
mSpot Music, mSpot, Inc.
Verizon FiOS Mobile, Verizon
Viewdle (1)
MOBILE CONSUMER ELECTRONICS
Accessories
Novatel Wireless 4G MiFi Intelligent Mobile Hotspot, Novatel Wireless (1)
Jabra STONE2, Jabra (2)
Samsung 4G LTE Mobile Hotspot, Samsung Telecommunications America (3)
ZAGGmate™ w/keyboard, ZAGG
ZOMM, ZOMM, LLC
Fashion & Lifestyle Products
ZOMM, ZOMM, LLC (2)
ZuniDigital, Inc. (1)
Phones/Smartphones
HTC ThunderBolt, HTC (3)
LG Revolution, LG Mobile Phones
Motorola ATRIX 4G, Motorola Mobility (1)
LG Thrill 4G, LG Mobile Phones (2)
Tablets/Netbooks/Embedded Wireless Devices
AT&T-connected Vitality GlowCaps, AT&T (2)
BlackBerry PlayBook, Research In Motion
Eye-Fi Direct Mode, Eye-Fi
MOTOROLA XOOM, Motorola Mobility (1)
T-Mobile® G-Slate™ with Google™ by LG, LG Mobile Phones (3)
ENTERPRISE & VERTICAL MARKET
General Business
ChoiceView, Radish Systems, LLC
PAYware Mobile Enterprise, VeriFone
Roambi ES3 v3.1, MeLLmo (2)
Symantec Next Generation Network Protection, Symantec (3)
TerreStar GENUS, TerreStar (1)
Healthcare & Wellness
Bluetooth v4.0 with low energy technology, Bluetooth SIG (3)
CellTrak – 1.74 Mobile HealthCare Visit Manager Application, CellTrak Technologies, Inc.
Reflection, powered by Aframe Digital, Reflection Solutions (2)
Telcare's Diabetes Disease Management Solution, Telcare, Inc. (1)
WoundMatrix Mobile Wound Management Solution, WoundMatrix, Inc.
Mobile Marketing or Advertising
Appcelerator Titanium Commerce, Appcelerator (2)
Celtra AdCreator, Celtra Technologies
GET IT, Emdigo
miSpot for Advertisers, GoldSpot Media (3)
Mobile Marketing Console (MMC), ZOS Communications (1)
Green Telecom & Smart Energy Solutions, Applications and Hardware
E-2500 Fuel Cell System, ReliOn (3)
IDAPT i1 Eco, IDAPT
LilyPad, Wireless NRG, LLC (2)
OneBase InSite Connect, CommScope
WYSIPS – What You See Is Photovoltaic Surface, WYSIPS SAS (1)
INFRASTRUCTURE
In-Building Wireless/Wi-Fi/LAN
4G LTE Integrated Router with DECA & VoIP, Actiontec Electronics
Huawei ePico3802 Enterprise Femtocell, Huawei Technologies (USA)
Powerwave 4G MIMO Active Array Antenna, Powerwave Technologies (1)
Powerwave LTE Picocell, Powerwave Technologies (2)
ZTE Gecko, ZTE Corporation (3)
Wide Area Network
Alcatel-Lucent Light Radio, Alcatel-Lucent (1)
Nokia Siemens Networks Flexi Multiradio 10 Base Station, Nokia Siemens Networks (3)
Smart Networks for Smart Devices, Nokia Siemens Networks
Smart WLAN Connectivity, Nokia Siemens Networks (2)
ZTE CDMA/LTE Dual Mode 4T4R Radio Unit, ZTE Corporation