Ten years ago the ClueTrain manifesto said that "markets are conversations" but today a more pertinent statement could be that conversations are becoming markets – or that there's a market for monitoring conversations. A whole class of technologies are emerging to help companies keep track of the conversations exploding online.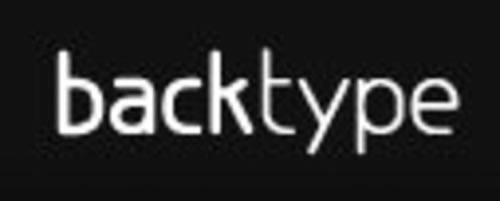 The web moves fast enough that we may as well start looking at what comes next. Easy to use and affordable tools like Radian6 and ScoutLabs that track blog and twitter mentions are a given – but what kinds of crazy innovations can we hope for in the future?
To be sure some of the future will be frighteningly intrusive and creepy; we've argued that the present state of the art in social media monitoring already is. As lovers of technology, though, we're also excited to see what companies like this enable in the future. If web 2.0 was all about democratizing publishing, then the next stage of the web may well be based on democratizing data mining of all that content that's getting published.
Here's what we're thinking that might look like. We base these predictions in part on a conversation with Chris Golda of social media discussion search engine Backtype. Backtype is used under the hood at Radian6 and the company just announced a new partnership with Filterbox today. For an in-depth look at some of these kinds of services, see Social Media Monitoring Grudge Match: Radian6 vs. Scout Labs by Jason Falls. In house we use FriendFeed search a lot.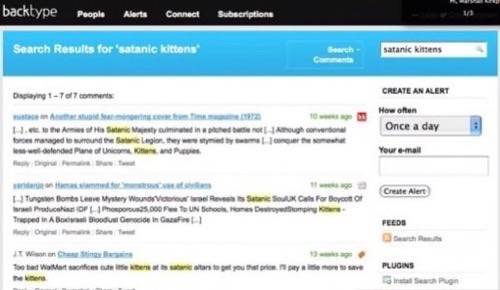 None of our predictions for the future are terribly shocking; to some degree they are just further developments of the same core value propositions these services already focus on. Hopefully this discussion will help spur some original thinking on your part, readers, and you can throw some suggestions for the future of the industry out in comments.
More Sources, Especially Facebook
The most obvious place for social media monitoring tools to go next is into Facebook. Twitter is the primary target for analysis right now because it's wide open and programmatically accessible. It's also 10% the size of Facebook. We're not sure whether Facebook is going to open up further or if monitoring tools are going to find a way to get around the fundamentally closed nature of the site to at least sample the conversations going on there. Can you imagine a monitoring company paying a wildly popular Facebook user to open up access to their newsfeed to monitoring? We can; it's a surprise that it's not already happening.
There's also a lot of multimedia to monitor, including television and radio content that is increasingly easy to find online. We expect that speech-to-text search services like Everyzing will find a place in the social media monitoring technology toolkit in the near future.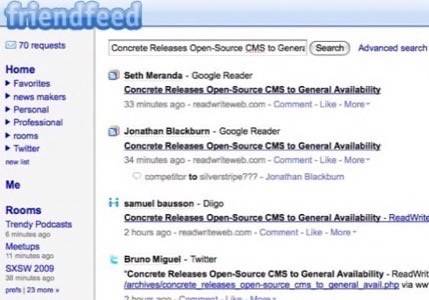 Source Analysis
Backtype's Chris Golda says that his company is working on more sophisticated analysis of participants in discovered conversations. If Robert Scoble says something bad about your company in comments, that's probably going to go further than if someone with a relatively small circle of connections does.
This is something that all the monitoring companies do now but it's relatively crude. We can imagine a much more sophisticated analysis. For every person online – primary circles of friends, semantic analysis of areas of interest and personal background information are all readily available in tools like Mailana, Twazzup, Calais (disclosure: RWW sponsor) and Headup. Imagine that information served up in an interface like Apture, but for every person and conversation on the web.
This is the kind of thing that data portability makes easier – when people travel around the web with their profiles and data with them, they are easier to get to know in a hurry. That's true for both the technologies that would serve up personalized content and the companies that would monitor what we do.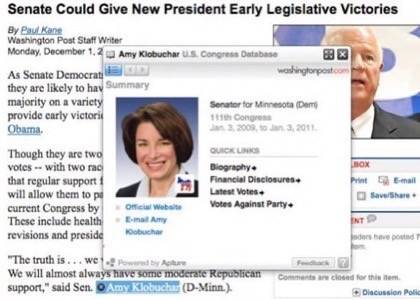 Conversation Discovery
If it's all about "joining the conversation," one of the biggest challenges for organizations jumping into social media is finding and prioritizing all the conversations available. Golda says that Backtype is working on becoming "like Compete for communities." Postrank is doing something like this already; it's discovering the most "engaging" blogs on a wide variety of topics. It's still ridiculously difficult to identify the most important sites of conversation on a given topic though. That's a problem ripe for solving.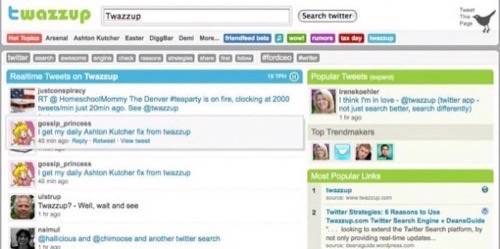 We'd also like to see some real-time threshold monitoring. Let me know the moment that conversation about me or a given topic hits a certain level of intensity.
Those are some of the things we expect to see come to the world of social media monitoring in the near future. What else do you expect – or what would you really like to see?