This is one post/chapter in a serialized book called Startup 101. For the introduction and table of contents, please click here.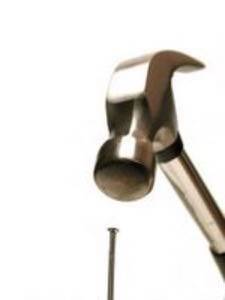 1. Is this your first venture?

2. Are you really an entrepreneur?

3. Does your venture involve something you understand really well?

4. Can your mother understand the value proposition?

5. Can you see the right wave?

6. What does your startup want to be when it grows up?

7. Starting a company is hard and uncertain.

8. Get a partner or fly solo?

9. Would you refuse a well-paying job to do this?

10. Can you raise appropriate financing?
1. Is This Your First Venture?
If you have already created and sold a venture, and you and your investors made lots of money, and you now have another good idea, call one of the investors over for coffee. Tell him or her about the idea, and decide how much of the company you would give them for a couple of million dollars. And skip item #2 below. But you may still find the remaining checklist valuable. Lots of second ventures fail, hubris being the primary culprit.
If your first venture was a failure, it might be worth evaluating honestly whether you want to do it again. Yes, you hear all the inspiring stories of folks who try and try again and fail many times before succeeding. You don't tend to hear the stories of those who try and try again but never succeed.
In other words, are you an entrepreneur? Really.
2. Are You Really an Entrepreneur?
A lot of checklists out there help you think about this. Our next chapter has a checklist about it. But ultimately, it is a gut check. There are two times when you need to be more than usually clear-eyed about this:
During the late stage of a boom, when it all looks so simple. It is not. If you start at this stage, you may raise money, but the next down cycle will test you severely. Are you really ready for this? Or do you think the boom cycle will last forever? See item #7 on this checklist, "Starting a company is hard and uncertain."
In hard times when you don't have a job. This forced entrepreneurship is happening right now. It sure beats pounding away at a fruitless job search. And even a failed venture looks better on your resume than a blank space. See item #9 on this checklist, "Would you refuse a well-paying job to do this?" If your honest answer is no, be clear-eyed about this. Treat this period as a learning experience and a resume-filler. You may get lucky and things take off and you get to reject the offer of that job you now want so badly. But don't count on Lady Luck; she is a fickle dame!
3. Does Your Venture Involve Something You Understand Really Well?
Can you answer any question from anybody, without notes? Do other people ask for your opinion on this subject? People talk a lot about passion. Yes, you need to care, but understanding, knowledge, and expertise carry you through the days when your passion is flagging.
4. Can Your Mother Understand the Value Proposition?
No, really. She will certainly want you to succeed, but you don't just want, "Yes, sweetheart, that sounds great. I have total confidence in you." Can she really understand it? Can she explain your venture to her friends? This test will help you avoid the bubble thinking that happens when everybody in one's network thinks that x, y, or z is the latest hot trend. Make sure you don't miss the common-sense, mainstream point of view.
5. Can You See the Right Wave?
A venture needs a wave to succeed. The odds against a startup succeeding are enormous. You need to "find the trend that is your friend," so that you can compete against entrenched incumbents. This may seem to conflict with item #3, which is all about timeless common sense. But the two can co-exist. One example of a trend is the movement from offline to online advertising. But you still have to explain to your mother how you will get attention from your audience at a low enough price and sell advertising inexpensively enough to make a profit.
There are the big monster waves. And there are the smaller waves. The big monsters are obvious: there are very few of them, and everyone is already riding them. Find the smaller waves within the bigger waves.
Can you, in 30 seconds, describe both the big and small wave you are riding?
6. What Does Your Startup Want to Be When It Grows Up?
Do you want a lifestyle business? Or a quick flip that you can sell in two years? Or do you want to build a massive public company and have your picture on the front cover of Fortune? Or perhaps something in between?
Be honest with yourself and be honest with your investors and partners.
Envision what success looks like to you. Are you working four-hour weeks, while your employees or website bring in enough to fund your fun-filled lifestyle? Have you just closed a deal to sell your venture to XYZ MegaCorp for a lot of cash and are thinking, "Thanks, suckers"? Are you the CEO addressing the board of a public company of which you are the largest shareholder, and you are facing existential threats that require tough decisions that, if executed wrong, could ruin everything you have spent a decade or more building… and loving every minute of it?
7. Starting a Company Is Hard and Uncertain
The failure rate for self-financed ventures is 90%. Do you like those odds? Venture-funded companies fail at a rate of 33%. So there is reason to celebrate VC financing. But the odds of getting VC financing are very low for first-time entrepreneurs. So, the odds starting off are really, really bad. Playing roulette in Vegas may be more lucrative.
Of the companies that make it, most have gone through stomach-churning, crazy-stressful times for much, much longer than anybody would think reasonable. Don't believe the cashed-out entrepreneur who makes it sound easy. He or she has simply forgotten!
8. Get a Partner or Fly Solo?
There is no right or wrong answer here. It depends on you and what type of entrepreneur you are. A partnership means 50/50, equal. Not 49/51. Not, "Here is 10% for making x, y, or z happen." Or do you want two partners, splitting the equity three ways?
Including a buy/sell clause in your partnership agreement is a wise precaution. People change. Their needs and motivations change. You might be the one who wants to get out of the partnership and move on. Or you might be the one who buys out your partner. Either should be possible, and the terms should be mutual.
9. Would You Refuse a Well-Paying Job to Do This?
Really? How high would the salary have to be before you say no?
10. Can You Raise Enough Financing?
The failure rate for self-financed ventures is 90% (remember item #7?). You may not need much money. "Enough" is based on what kind of startup you want to be (see item #6).
One last point: do you know at least one investor fairly well who has that kind of money and who invests in your type of venture? Or do you know somebody really, really well who knows one of those investors really, really well? If not, the odds just got a lot worse.
Determination, smarts, and hard work can beat lousy odds. But calculating your odds before you start is smart.