At the recent Open Mobile Summit in San Francisco, Patrick Mork, CMO of the second largest mobile application store GetJar, detailed a number of ways developers can distribute their mobile applications.  In a breakout session he led, entitled "Monetization and Acquisition in App Stores," Mork discussed the large number of channels now available to application developers for distributing apps, and encouraged them to utilize as many channels as resources allow. "Broader is better," he said.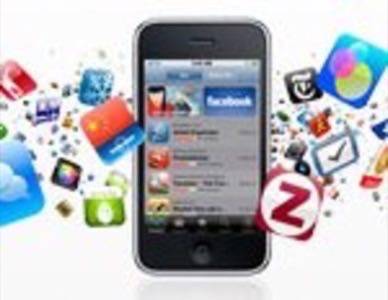 Although typically, the Summit's breakout sessions are "off the record" for reporters to encourage participation among attendees, we received permission from Mork and conference organizers to share the list of distribution channels he suggested.  There's nothing confidential here, it's just a handy list and a helpful resource.
1. App Stores/Recommendation Sites
The first and most obvious choice is "app stores" as a distribution channel. Of course, today that doesn't just mean iTunes. There are a large number of app stores out there, including app stores for non-Apple platforms like the Android Market, Nokia's Ovi Store, Microsoft's Windows Phone Marketplace and others, plus independent app stores (like GetJar), carrier app stores, device app stores, tablet app stores, Amazon's forthcoming Android app store and more.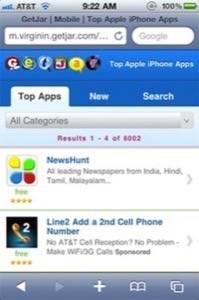 Although Mork didn't go into detail on application recommendation sites, we can suggest these as another viable distribution method. App recommendation sites are doing a great job at driving downloads, we've found. Some app recommendation sites and services to check out include ?Appoke, a new combo Android app, store and social network, AppStoreHQ and its recommendation engine at appESP, Applolicious, Chomp, AppsFire, AppBrain, Appboy, AppAware, Smokin Apps, iApps.in, a forthcoming semantic search engine for apps (yes!), 16apps, Apptism, Freshapps, ScatterTree, Frenzapp, a cross-platform app and recommendation engine that looks at what your Facebook friends like, Sidebar, a recommendations platform for developers, Chorus and Appsaurus, iPhone apps and recommendations platforms, the newly launched Appitalism and others (who did we forget?).
2. Pre-Loads
How do you get to be a pre-loaded app on a device? You pay. While the fee will be sharp, pre-loads are still a "very effective channel" for application distribution. Apps pre-installed on a handset are usually only one of 8 to 10 apps on that channel. Even if your pre-load is only a demo version, conversion rates are high. GetJar says it has seen conversion as high as 25%.
3. Optimize Search Discovery and the Channels You Own
Application developers should also optimize their websites for discovery through traditional search engines and then convert website visitors to application downloaders. GetJar provides a Web-based widget which can be pasted onto mobile websites or Facebook pages to point visitors to the hosted app at GetJar. In addition, GetJar links, when viewed from mobile devices can automatically detect the handset a visitor arrives from and then point them to the correct version of the app. This improves the experience for the end user because they don't need to know anything about their device type, like OS or model. They just click a link. Those links can be used on a website, Facebook page, YouTube site, Twitter account or any other channel a developer operates.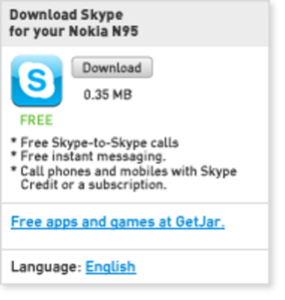 4. Specialist Press
Another good way to get your application out there is having it reviewed by press, especially those who review apps exclusively. "People underestimate the power of PR," said Mork, "especially if you're targeting consumers." Dollar-per-dollar, there's no better value than leveraging a PR agency, Mork stated. And the news which begins on the Web, spreads virally through social channels like Facebook and Twitter, too.
5. Ad Networks
Ad networks can be useful for driving traffic to a particular place or driving awareness in general, said Mork. However, the downside to using ad networks is that while you can track clicks, you can't always track referrals all the way to the application download.
6. Pay-Per-Installs
Mork also recommended the use of sites like the (somewhat controversial) Tapjoy. Formerly known as Offerpal, the company was in hot water last year for using deceptive advertising. Now, the company has rebranded and changed its emphasis. Today, the company says its "a recommendation-driven promotion engine that rewards users with virtual goods or virtual currency in one app for installing and trying another app." It reaches 80 million mobile devices and enables millions of installs per month, the company tells us.

GetJar itself offers a PPD (pay-per-download) advertising solution that offers developers the opportunity to bid for premium catalogue placement per download in GetJar's store and distribution channels. Developers can also set their own maximum daily budgets, run multiple campaigns each with its own unique messaging and/or geo-target their campaign by country, handset or carrier. The PPD solution operates on a bidding system much like Google's AdWords does.
7. App Giveaways
Offering a certain number of free downloads for a limited time can also be an effective method for distributing apps. GetJar is now offering to support giveaways through a pilot project called GetJar+ which allows developers to offer premium mobile apps with no ads, registrations or other catches for free during limited promotions. GetJar pays the developer for the apps, then gives them away for free to site visitors, recouping its investment though on-site advertising.
8. Openfeint (For Games)
Openfeint is a mobile social network for gamers which lets users download a certain number of games for free. Although only available on iPhone and Android for now, participating in the network can provide great exposure for your mobile game.

9. Create a Mobile Web Version of Your App
Creating a mobile Web version, coded in HTML 5, is a great way to enable wide distribution outside of the smartphone audience. You can add your Web app to GetJar, just like any other native application, said Mork. The upload process is the same – you add the URL to the site, the description, graphics, etc. and when the uses clicks to install the app, it will appear on the homescreen just like any other one. Most users won't even realize it's a Web application. Not only does this enable distribution of the app to new platforms, you can use analytics from your Web application to determine what platform to build for next.
10. TV Ads
TV ads don't have to be that expensive, especially if you buy local programming in off-peak hours. They're notas good for selling content, however – people are wary of being billed for content thanks to a number of deceptive ringtone/wallpaper-type ads that have used this medium previously. However, if your commercial makes it clear that you won't bill users for anything but the text message they send to get the link to the app, there can be a good response. Another benefit to TV ads is that it provides more visibility with carriers. Just remember, the economics have to work for this to be worth your while.