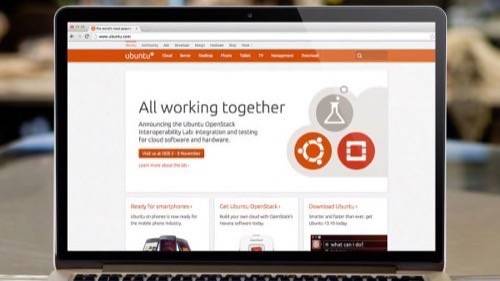 Ubuntu dominates the cloud. According to TheCloudMarket.com, which measures operating system adoption on AWS, Ubuntu holds 54% market share in terms of guest images on the dominant IaaS platform. Within the rising OpenStack ecosystem, users choose Ubuntu 55% of the time as their host operating system, according to a new survey.
What Ubuntu does not dominate is cloud spending. Long popular with developers running Ubuntu on their desktops, Canonical, the primary sponsor of Ubuntu development, has yet to turn its developer dominance into revenue dominance. It's unclear whether the cloud changes this, as a maturing cloud market is going to ask for the same enterprise readiness that has led it to Red Hat in other markets.
Can Canonical break the cycle with OpenStack?
A Brief History Of Ubuntu's Popularity
Popularity has not been kind to Canonical. For years it was the operating system of choice for developers, offering a powerful yet easy-to-use alternative to then error-prone Windows. Running Ubuntu gave a person instant geek cred. Even my non-technical daughter found that sporting an Ubuntu t-shirt to school made her queen bee among the techie types.
But starting around 2007, the Mac began displacing Ubuntu in the hearts and on the desktops of developers. Why? It was even easier-to-use, yet gave the same quick access to the command line that developers craved.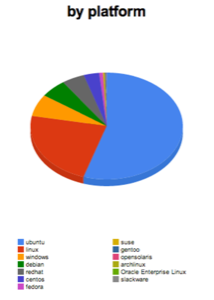 About the time that I was serving as chief operations officer at Canonical (2010), Ubuntu pulled away as the clear leader on AWS, at least in terms of guest images. No one else even came close. At the time, however, no one but Amazon was making any money selling cloud services, meaning Ubuntu's cloud popularity gave us bragging rights, but little else. It felt like the desktop all over again: adoption skewed toward test and development workloads that Canonical couldn't easily monetize.
As CSC strategist and cloud pundit Simon Wardley posits:
It's reasonable to say that Ubuntu dominate cloud. The trick is now monetizing this effectively. Overall, it's better to dominate a market and be looking to find ways of improving your monetization (Canonical) than to find yourself a minnow in the market (RHT) with a record of successful monetization in a past market.
Maybe. But are there signs that Canonical has learned from past mistakes?
Is OpenStack Different?
Ubuntu's popularity on OpenStack feels different, however. Back in 2012, Red Hat's then cloud chief, Scott Crenshaw, deprecated Ubuntu's cloud popularity by suggesting, "When it comes to heavy lifting—building 'serious scale' clouds—spending hundreds of millions of dollars on proprietary software and making it open source, they [Canonical] are not anywhere in the same ballpark as Red Hat."
And he was right. But he's not today.
After all, 55% of OpenStack users are running Ubuntu as their host operating system, and not merely as a guest OS. The next most popular host platform, CentOS, a Red Hat Enterprise Linux (RHEL) clone, only claims 24% of users. This suggests greater trust in Ubuntu as a stable platform upon which to run mission-critical clouds.
However, it may also suggest that OpenStack users aren't yet building serious clouds, not dissimilar to IBM claiming to power 270,000 more websites than AWS, with those websites far smaller in significance than AWS sites, as Gartner notes. One can be dominant without actually winning.
RHEL accounts for a mere 10% of OpenStack clouds, after all, which number seems out-of-keeping with the Linux leader's position in the server market. This is confirmed by the second-most popular Linux server OS, SUSE, relegated to the "Other" category, claiming under 10% of users. While it's possible that enterprises are abandoning RHEL and SUSE as they move to cloud workloads, it's hard to believe that the shift would be so dramatic, especially in light of the work both companies have done to make their OSes cloud-ready.
And then there's the problem of what will happen as OpenStack adoption matures. Currently, according to a Coleman Parkes survey of UK enterprises, cloud is often relegated to small-to-medium-sized enterprise workloads, with large enterprises not yet entrusting their serious workloads to IaaS or PaaS vendors. As IBM product manager Savio Rodrigues argues:
In other words, Canonical has a lot of work ahead of it if it wants to turn its OpenStack popularity into riches.
Contributions Turn To Currency In Open Source
In open source, money tends to flow to the companies that contribute most. This makes sense, as prospective buyers prefer to buy from the vendor that shows the most leadership on a project. In OpenStack, that leader is Red Hat, and by a wide margin. Canonical doesn't even show up in the list of top-10 code contributors. Over time, this doesn't bode well for Canonical's ability to monetize OpenStack.
Put simply, Canonical needs to contribute more OpenStack code if it wants to generate more OpenStack cash.
In other areas, however, Canonical demonstrates that it has learned from Red Hat's example. It has built service orchestration and other tooling around OpenStack to make managing Ubuntu and other services much easier. Canonical has also placed some partner bets, announcing this week that it will build around CloudFoundry's PaaS platform, as The Register reports. An early bet by Oracle on Red Hat separated RHEL from the pack. Canonical no doubt believes EMC/Pivotal's blessing will prove equally fortuitous in the cloud.
In sum, Ubuntu's cloud popularity may go the way of its desktop popularity, vanishing in the face of demanding enterprise workloads. Or not. Canonical's efforts around partnerships and management tooling such that it has learned its lesson and could yet turn OpenStack momentum into real revenue.
Lead image via Shutterstock