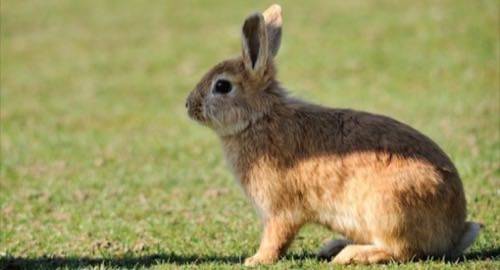 A lot of people in Silicon Valley are down on job-hoppers these days. They're flaky, they're bad employees, they steal all the Sharpies when they leave, blah, blah, blah. But it turns out that all that job-hopping is an important part of what makes the Valley so special.
Everyone loves a good game of musical chairs. The tune kicks on, everyone jumps up and runs in a circle laughing and the party is good. That's Silicon Valley over the past few years. A lot of people whirling around and having a grand old time. But what would happen if the music started and nobody got up to play? What if companies want to hire but all the workers stay firmly seated in their current positions?
The truth is that Silicon Valley startups depend on job-hoppers to fill their open positions – and a lot of them would struggle if the job-hoppers stopped hopping.
Job Hopping Makes Silicon Valley Hum
"That's why employers populate Silicon Valley, because they have access to great talent," said Kathryn Shaw, a professor at the Stanford Graduate School of Business, who researches ways that firms attract top talent in knowledge industries. "They want people to be relatively mobile, because when they have a need for a particular skill, they want people to be available."
Job-hopping means startups have an easier time finding a match for their needs. If job-hopping ceased, Silicon Valley would lose a lot of its appeal as a location, Shaw said. "You need job-hopping to continually update the matching process between employer and employee. That's why we have Silicon Valley. Otherwise people would be more scattered."
So job-hoppers are a vital commodity for tech companies. But what about the other side of the chip? Conventional wisdom among startups workers is: move around as much as you can and you'll benefit from ever-increasing compensation as firms seek to attract your talents.
Surprise: Job Hoppers Make Less Cash
In fact, that's not true. In her research, Shaw has discovered that people who stay longer at one company get paid more. A few years ago she did a study of 50,000 Silicon Valley software employees and found that those with at least five years' experience at the same employer typically earned annual raises of 8%, compared to 5% for those with a history of job-hopping. She also found that employees who stay in place longer are more productive and creative. (Perhaps because they don't waste so much time in orientation sessions.)
Shaw's data included stock options vested as they were realized. She drew her data from the state of California, not survey forms.
"To constantly hop between jobs to try to chase the greatest pay is not advisable," she said. "If you take someone who has high income right now and look at the sources of that income, what they did to achieve that high income, how they did it was staying with one or two employers, not by hopping [among] employers."
The Future Of Job Hopping
So will startup workers keep on job-hopping? Culture is the key to the decision-making process. When workers see a culture in which every employee at Instagram gets filthy rich overnight, it's only natural for them to decide to chase the next Instagram. When they look around and see their friends jumping from one startup to another for more stock options and cooler rooftop parties, it's easy for them to do the same.
But what happens if the bubble pops and everybody sobers up and admits the reality revealed in research by people like Shaw? it's likely there will be less mobility in Silicon Valley. Exactly how much job-hopping continues could hold long-term implications for companies big and small – not to mention their employees.
IBM, anyone?
Image courtesy of Shutterstock.