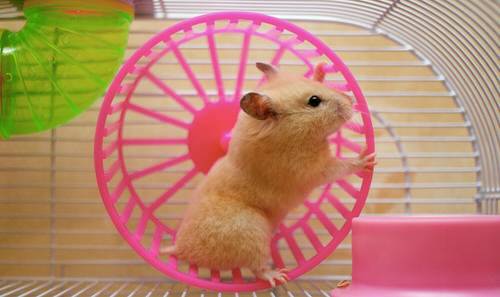 Every wonder what a day in the life of a tech blogger looks like? Wonder no more. We usually keep the door shut tight, lest we need to put pants on. But the secrets of our glamorous, self-obsessed myopic kingdom can't remain un-scooped forever.
In honor of Monday, drip coffee and search-engine optimization, herein lies the inside story. We've told it via Vine, which the internet will probably love for the next twelve hours before forgetting its existence altogether.
(We used Vimeo videos of our videos because things got a little whack with Vine's sharing buttons.)
Morning
Post Coffee
3pm-ish
5pm

Image of hamster via Shutterstock.