ReadWriteReflect offers a look back at major technology trends, products and companies of the past year.
This year's hottest startups were all about boosting our productivity and well-being. They seized the opportunities presented by open APIs, and they rode the ongoing shift to mobile devices. In so doing, these small, innovative companies improved our professional and personal lives in ways that mattered.

One thing common to 2014's most intriguing upstarts is how they didn't just serve themselves: They empowered others to innovate, too.
Whether it's through easier communication, better health, or faster development, these companies have made a big splash in the way we live and work.

Here are 2014's most influential small companies.
Slack
Slack is a messaging tool designed to improve the way teams communicate. Founded in mid-2013 and based upon an internal messaging system used to build the now-defunct online game Glitch, Slack mushroomed in popularity this year. The easy-to-use tool now boasts over 250,000 daily active users.
See also: Inside Slack: How A Billion-Dollar Email-Killer Gets Work Done
Slack improves on team chat by integrating automated messages from other communication services, such as bug reports or tweets from customers. It also allows team members to search through conversations by keyword or topic.
Best of all, the Web and mobile app significantly cuts down on unnecessary email, transforming the way teams communicate.
Docker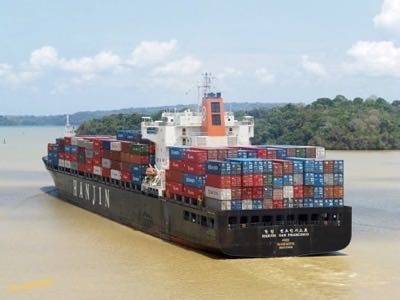 Docker is an open platform designed to let developers and sysadmins build, ship and run distributed apps from anywhere.

It promises to revolutionize the way developers and operation teams work, aiming to make application development for the cloud less of a nightmare. Based on the buzz it's created in the developer community this year, we'd say it has followed through on this promise.
"In just the second half of 2014, the number of Dockerized applications in the Docker repository jumped from 14,000 to well over 35,000," ReadWrite's Matt Asay recently wrote.
See also: What Is Docker And Why Does It Matter?
The main contribution of the open-source Docker software is to simplify the distribution of applications by standardizing their properties and shipping them together with their entire environment in neat containers. That makes it possible to, as the old saying goes, write once and run anywhere—at least theoretically.
Not all is going smoothly. Docker has already faced some backlash against early, hyperbolic claims made for it. A rival company has launched a competing version based on its underlying open-source code. And the Docker open-source community may be in the midst of a potentially ugly split.

But the software has strong support from top cloud providers, including Amazon and Google, and still looks like a favorite to simplify the development of cloud apps. The disagreements over Docker just highlight how much is at stake.
Quip
Quip has redesigned office-productivity software for the mobile age.

Founded by former Facebook CTO Bret Taylor and Google App Engine creator Kevin Gibbs, Quip was recognized by Technology Review as one of the "Breakthrough Technologies of 2014" for making it effortless and fruitful to create and edit documents on mobile devices for real-time collaboration.
The company aims to eliminate the cumbersome back-and-forth of email attachments by personalizing shared documents with notifications and chat-style message threads.
Rather than mimicking the way Microsoft Word works on the desktop, Quip goes above and beyond to rethink the way word-processing should be adapted to a mobile, connected way of working. Like Slack, Quip has added integrations with a variety of services like GitHub and PagerDuty—so if you need to write up a report explaining recent outages with your app, the changes you made to your code and bug reports are just a few taps away.
MyFitnessPal
MyFitnessPal is the largest fitness-tracking app, with a healthy community of more than 75 million members who have collectively lost 180 million pounds.
The fitness app, which regularly tops the health and fitness charts in Google and Apple's app stores, is best known for its namesake food and exercise diary.
This year, MyFitnessPal started tracking steps with no wearable required, using the iPhone 5S's built-in motion-tracking chip.
MyFitnessPal still integrates data from wearable devices and other health apps through its popular application-programming interface, which is one of the most widely adopted tools for other fitness apps to share calorie data. Since the data flows into MyFitnessPal, it retains its central role in users' lives even as they add other fitness apps to their phones.
Product Hunt
Product Hunt digs up the best new products buried in the noise of today's startup market by using an upvoting system.

Each day, users go to Product Hunt to view a simple, clean list of handpicked tech products. Technology experts and other early adopters regularly upvote or downvote their favorite products on that list, which ultimately surfaces the best new products daily.

The best thing about Product Hunt is that it values meritocracy. High-quality new startups with no connections to Silicon Valley have a shot at getting discovered on Product Hunt.
Take Point, a Chrome extension that makes it easier to share articles with friends and then chat about it right on the page. Point's founders had absolutely no connections to the established tech scene, but hit a nerve among the enthusiasts on Product Hunt. Point is among the most upvoted products on Product Hunt altogether, exceeding 500 upvotes.

"With no other press coverage, and no other efforts at distribution, Point added 8,000 new users, more than quadrupling its user base," TechCrunch reported.
Kimono Labs
Kimono Labs is a data-scraping tool that offers a simple way to create an API for any website in just minutes.
It allows people without a coding background the ability to gather large quantities of data from any website, and turn that data into a mobile app or other program.
Users simply install a bookmarklet in a browser and point to the data they want to focus on. The Kimono learning algorithm automatically generates a data model.

The data model figures out common patterns in the data fields that you clicked on. When you click "Done," the bookmarklet creates an API, which is scheduled to update with any new data on the site periodically.

You can take this API and build it into whatever application you're working on.

One developer, Miles Grimshaw, used Kimono Labs to scrape data from his Citibike trips over the course of a year. Citibike, the New York City bike-rental service, lets users see maps of their trips, but doesn't offer a data-export tool or API. So Grimshaw spent five minutes setting up his own API—and as a result, learned fascinating things, like how he biked 33% faster in the morning than in the evening.
Multiply that kind of everyday insight across thousands of websites that lack an API, and it could spell serious data liberation.
BigML
BigML is a machine-learning service that helps people without a background in data science make behavioral predictions using data.

Users upload a set of data and format it to BigML's specifications. BigML discovers a range of relationships between the variables. It creates a predictive model, made up of a number of variable factors that are likely to influence future results.

BigML displays predictions using a "tree" structure, which ranks the most predictive factor up top and less relevant factors on the bottom of the tree.

At this point, it's easy to plug in hypothetical data points, resulting in different predictions.

GigaOm's Derrick Harris used BigML to analyze what makes a successful Kickstarter campaign, and discovered that smaller crowdfunding campaigns with a wide base of supporters are the most likely to succeed.

Sunrise
Sunrise is trying to make mobile calendars simpler. Birthed by two ex-Foursquare designers, Sunrise syncs information from other calendars and social media accounts, including Facebook and LinkedIn.

If you schedule a meeting with one of your LinkedIn connections, Sunrise will import your LinkedIn contact's info straight into the calendar, helping you prepare. And your Facebook events appear in the same calendar as your work events, so you don't end up double-booked with personal and professional obligations.

As a nice bonus, Sunrise also gives you weather updates based on your location.

It's compatible with Google Calendar, Apple's iCloud calendar and Microsoft Exchange, and it syncs with popular productivity apps like Evernote. Sunrise shows what an information-powered calendar can look like.
Shyp
Shyp is a mobile app that provides on-demand packaging and shipping. It allows you to take a picture of the item you want to ship with your smartphone, prompting a "Shyp Hero" to pick it up, package it and ship the item for you.

Right now, it charges a $5 fee for pickups in addition to the shipping cost. It's available in San Francisco, New York, and Miami.
While FedEx and UPS will pick up packages, Shyp doesn't restrict you to any one carrier. Instead, Shyp defaults to the cheapest carrier at the time of shipment. And Shyp's contractors package it for you—while FedEx's idea of "packaging help" is a bunch of YouTube videos and do-it-yourself packing supplies.
For small-business owners who ship things infrequently and don't want to hire warehouse help or stock packing supplies, it could make a lot of sense. It could also boost business for marketplaces like eBay, which struggle to attract occasional sellers.
For businesses that do more volume, Shyp offers discounts and waives the $5 pickup fee.
Shyp's an example of a startup that has thrived thanks to the existence of open Web services. Among others, it's used EasyPost, Shippo, and Stripe's APIs to get off the ground.
Lead photo via Shutterstock; photo of Slack by Owen Thomas for ReadWrite; photo of container ship by pete; other images courtesy of the companies