Just as the Web has brought us untold advances in innovation, collaboration and productivity, it has also given us things like this Tumblr blog curating animated GIFs of Tom Hanks portraying various animals, not to mention Farmville, Twitter or the 35 hours of video that are uploaded to YouTube every minute.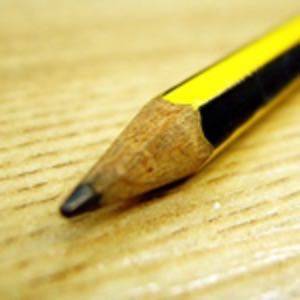 With so many digital distractions, it's a wonder we can get anything done. For those of us for whom being productive means stringing words together, whether we're bloggers, marketing copy writers or aspiring novelists, the Internet can be a mixed blessing. Fortunately, there are a number of writing applications that attempt to block out the distractions so we can finally focus.
iA Writer
Platform:
Mac, iPad
Cost:
$17.99 for Mac; $4.99 for iPad.
Try It:
iA Writer is a popular writing application with a design that's about as minimalist as they come. The interface contains very few options and preferences to tinker with. You can put it into full screen mode or FocusMode, which highlights only the sentence you're writing and greys out everything. Other than that, the only option is to write.
It's only available for Mac OS and iPad, and while it isn't cheap, it comes highly recommended by the likes of Tim O'Reilly and Web designer extraordinaire Jason Santa Maria.
It comes with solid support for Markdown syntax so you can format your test without fussing around with the mouse.
OmmWriter
Platform:
Mac, PC, iPad
Cost:
Free betas for Mac & PC (or choose your own price for the premium version); $4.99 for iPad.
Try It:
The experience of using OmmWriter isn't just about the distractions it blocks out, but also what it adds. Minimalist background images and subtle, ambient music aim to promote a state of mental relaxation and focus.
As the desktop client recommends when you start it up, OmmWriter is best experienced with headphones. You can choose from three ambient audio tracks or turn the sound off if you're not in the mood to go all-out Zen.
After a few years of offering a desktop client, OmmWriter more recently put out an iPad version, as have a few other providers. This seems especially appropriate, as the iPad (and tablets more generally) tend to be much more conducive to focusing than desktop computers with their browser tabs, desktop notifications
Clean Writer
Platform:
Mac, iPad
Cost:
$.99
Try It:
http://www.alexbrie.com/archives/259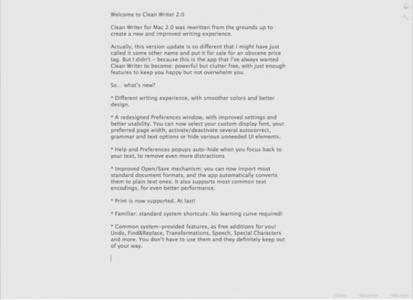 CleanWriter, as you may be able to guess from its name, is another writing app with a very minimal design. Like iA Writer and OmmWriter, it's available for both Mac OS and the iPad, but with a smaller price tag.
Some of its noted perks include the option to write on a black background and the ability to sync files with Dropbox.
Ulysses
Platform:
Mac (via Mac App Store or Web download)
Cost:
$29.99
Try It:
http://www.the-soulmen.com/ulysses
Rather than a blank page with few to no buttons, Uylsses offers something closer to a full-fledged word processing app for Mac owners with some project management features built in.
It may have more buttons and features than many of these other writing apps, but Uylsses is still relatively stripped-down and maintains a focus on distraction-free, semantic text editing. It's geared more toward professionals, as the price tag would suggest.
Ulysses supports exporting documents in a variety of standard formats, including DOC, RTF and PDF.
QuietWrite
Platform:
Any (Web app)
Cost:
Free
Try It: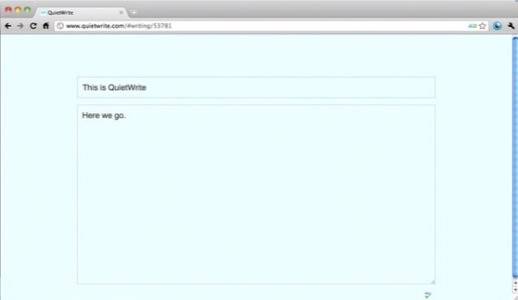 For those who would prefer a free, platform agnostic approach to focused writing, QuietWrite is a Web app that lets you get started right this minute, from your Web browser. It has a few buttons and controls across the top, but they only appear when the mouse or trackpad is in use. If you're only typing, the buttons disappear. Nice touch.
As a free product, it's pretty light on features, but for users who just need to get some simple writing done without bells and whistles, it more than does the trick. Once you start writing, QuietWrite will begin periodically auto-saving your drafts. When you're done, you have the option to export the draft directly to WordPress.
You don't need to sign up for an account to get started, but if you want to manage and publish your drafts, you'll have to take a few seconds and set up an account, which, as we may have mentioned, is free.
Byword
Platform: Mac
Cost: $9.99
Try It:http://bywordapp.com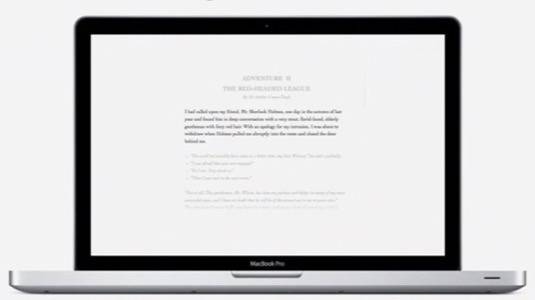 ByWord is a writing app that's reminiscent of iA Writer, but is available for a few bucks less and is only available on Mac OS. It supports standard text editing features and Markdown syntax, as well as the more its more complex superset called MultiMarkdown.
A Few Other Options
These are far from the only distraction-free writing apps available, but this represents some of the best. Some other options worth checking out would be WriteMonkey (free, for Windows), Q10 (free, for Windows) and PenZen (a free Web app).
See also:Is More Zen, Less Plus The Way to Go?
Pencil photo courtesy of Flickr user orangeacid