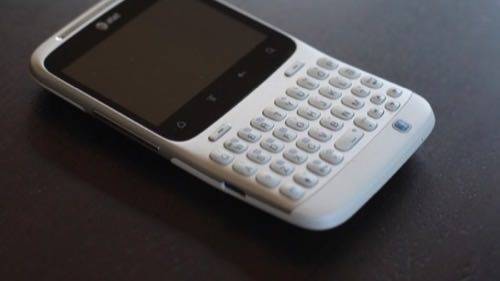 Time and again, Mark Zuckerberg has made it perfectly clear: "We're not going to build a phone." Zuck's most recent pronouncement came at Facebook's 2012 fourth-quarter earnings call.
(See also Facebook's Zuckerberg: We're Not Going To Build A Phone.)
On Thursday, just two months later, Facebook is widely expected to announce an Android device in partnership with HTC at an event at its Menlo Park headquarters. The phone – yes, the Facebook phone – is expected to run a modified but not fully skinned version of Android, retooled to revolve around the little blue "f" that has come so far. At least that what the leaks seem to reveal. If we're getting into semantics, you could say Facebook isn't building the Facebook phone – HTC is.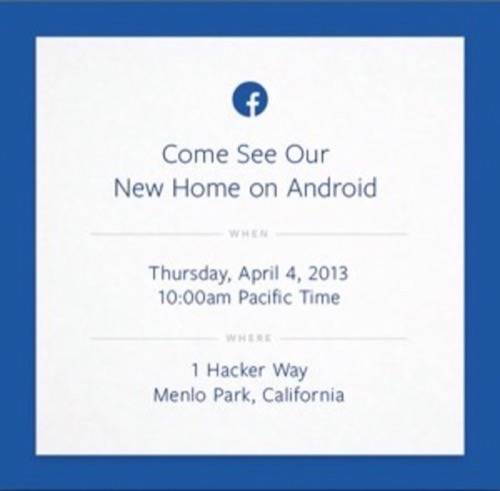 So, How Did We Get Here?
Want to review the many times Zuck has denied rumors of an official Facebook phone? Here's a refresher:
"First of all, we're not a hardware company. Second of all, our goal is not to sell anything physical; our goal is to make it so that everything can be social."
"It would be pretty silly for us to go after a strategy that focused on selling a small number of phones. We don't sell hardware. That's just not what we do."
"That's always been the wrong strategy for us," he explained. "It's a juicy thing to say we're building a phone, which is why people want to write about it. But it's so clearly the wrong strategy for us."
"People keep on asking if we're going to build a phone," said Zuckerberg. "We're not going to build a phone."
In retrospect, it seems the denials around "building" a phone seems to have left the door open for hardware partners. It's not like we thought Hacker Way was going to turn into Foxconn or anything, but assuming Thursday's event turns out as expected, that Zuck sure is one literal fellow.
But What About The Other Four Facebook Phones?
The real funny thing? If Facebook launches a phone, it won't be the first Facebook phone at all – it'll be the fifth.
Facebook Phones 1 and 2: Back in Februrary 2011 at Mobile World Congress, HTC unveiled a pair of phones with a curious twist: a physical button dedicated to launching the Android Facebook app. The HTC Status (a.k.a. the ChaCha) and the HTC Salsa were mid-range devices with largely unimpressive specs.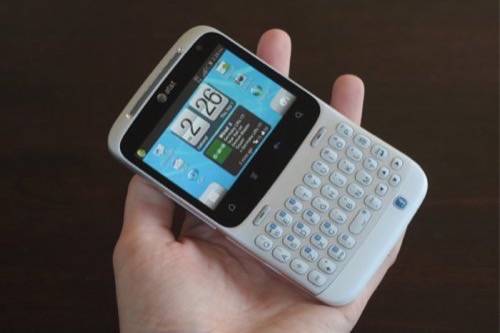 Facebook Phones 3 and 4: That April, a company called INQ announced the INQ Cloud Touch and the INQ Cloud Q – two semi-smartphones that would run a version of Android 2.2 interwoven with Facebook's Social Graph API. The Cloud Touch made it to shelves in the UK; INQ abandoned plans to manufacture the Cloud Q early in 2012.
Of all of the "Facebook phones" to date, the HTC Status enjoyed the most success, but that's not saying much. I reviewed it at the time – It was well built, with a funny little curve to the casing, social widgets everywhere and a tiny blue Facebook button on the bottom right. There was something likable about the Status – it was a playful little device, thoughtfully designed – but who was it for?
The Status went on sale – and then went on sale again – and ultimately just sort of faded away. Now you can get one for a penny on Amazon.
A New Mobile Era For Facebook?
But times have changed and the stakes have gotten a lot higher. After some major mobile fumbles (its slowness to the iPad, building in HTML5, etc.), Facebook now calls itself a mobile company, and really wants to mean it.
In September of 2011, Facebook's Android app had 66 million monthly active users. By November 2012, that number had tripled. Facebook consumersone quarter of the total time people spend on mobile apps. In the fourth quarter of 2012, 23% of Facebook's total ad revenue was pumped into its coffers via mobile – up from 0%.
Facebook obviously gets the importance of mobile now. But it's still not clear why a new Facebook phone is a good idea. The company is as cozy as can be on Android and iOS already, and Facebook would be lucky to sell even "a small number" of these new phones, just as Zuck warned back in 2010. Even if the new Facebook software presented unique monetization opportunities, the revenue would barely be a drop in Facebook's ever-growing bucket.
So why bother? I guess we'll find out on Thursday.
All photos by Taylor Hatmaker.