ReadWritePredict is a look ahead at the technology trends and companies that will shape the coming year.
Startups are all about innovation, although it's often difficult to distinguish in advance between world-changing technology and mere novelty. And the competition to break through is fiercer than ever; there are over 40,000 startups on AngelList, a place for connecting startups with funding and talent.
See also: 9 Startups That Made Life Better In 2014
The best and most noteworthy startups can completely reinvent an existing market or change faster than any other player to stay competitive in their particular niche—all while transforming their industry or the way we live.
So while it requires a bit of crystal-ball scrying, here's our take on five startups you're going to be hearing a lot more about later this year.
Robinhood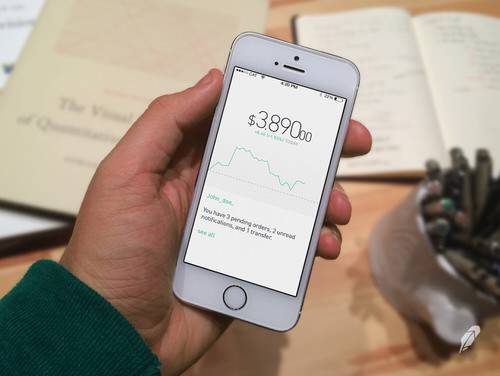 Robinhood is a mobile-first stock trading app that's trying to make investing more accessible by eliminating online brokerage commissions—the fees most firms charge for buying or selling stock on your behalf.
Turns out people like free. Robinhood says nearly half-a-million people have signed up since it announced the service in December 2013, even though it only launched its app (for iOS only at the moment) last month. And it hopes to grow its company size as well as add support for more platforms in 2015.
Large brokerages like Charles Schwab and Fidelity charge roughly $7-$10 per trade. Robinhood, by contrast, allows its users to buy and sell U.S. stocks for free. The company claims that its low overhead costs—it has no storefront offices and only offers free trades to users who manage their own accounts and trade on mobile devices—allow it to eliminate those fees.
It definitely has its eye on younger users who may have been put off by trading fees; the company says the average age of Robinhood users is 27.
"We really think the way to get someone interested in investing is to make it a daily habit," Robinhood cofounder Vladimir Tenev told Benzinga. "That's a lot harder when it's not a mobile product."
Rent the Runway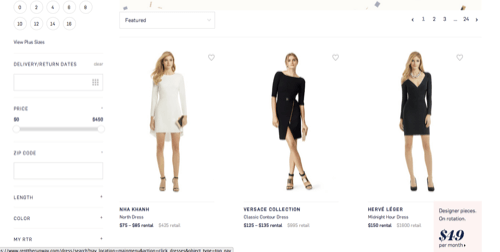 Rent the Runway is a dress rental startup that primarily operates online with more than 5 million users in its community. It's made waves in the fashion world by making high-end designer clothes, like Vera Wang, accessible to the masses in just a few clicks.
The company has partnered with 270 designers thus far. You can order dresses or accessories online to rent for 4 or 8 days. Renters return the item via prepaid envelope.
Orders at RTR jumped by 120 percent from 2013 to 2014. This year, the company plans on making its store more accessible by opening up physical stores in 4-5 new cities. The company found that some people still want to actually try on clothes before renting.
One big element of RTR's success is its speedy, highly-skilled dry cleaning service, which tidies up high-end outfits for rewearing—and which may soon qualify as the world's largest dry cleaner, measured in pounds per hour.
RTR also recently launched a subscription-based model that allows fashionistas to rent out designer accessories for $49 per month. You can rent up to three accessories at a time and exchange items unlimitedly with free shipping.
MassDrop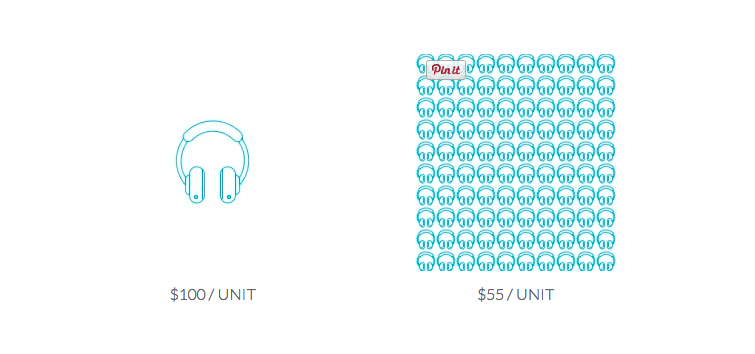 Massdrop started as a way to bring like-minded product aficionados together to chat, vote and qualify for group discounts on items such as headphones, keyboards or speakers, straight from the manufacturer. This year, the startup will be expanding an interesting new crowdfunding effort that could bring it into competition with the likes of Kickstarter and Indiegogo.
Last year, Massdrop partnered with product specialists to poll members in order to design and produce a crowdsourced mechanical computer keyboard. Keyboard experts like Jacob Alexander led the community drive for the "perfect mechanical keyboard," a customizable alternative to conventional "membrane" type keyboards without full mechanical key switches.
Massdrop polled and interviewed more than 1,300 keyboard enthusiasts, from engineers to tech hobbyists found on existing online tech communities, like Geekhack, according to Gizmodo. After each detail of the hardware was voted on, Massdrop's manufacturing and sourcing experts went to work to produce the product.
Since then, Massdrop has collaborated with headphone and microphone company AKG to create an exclusive new headphone as well. The company's PR rep told us that Massdrop plans to do more of these community-driven original product creations in the near future.

Similar to the way crowdfunding sites Kickstarter and Indiegogo function, Massdrop lets you pledge on a product within a set timeframe. If the funding goal is reached, all pledgers purchase the product with a reward, usually a discount. Massdrop follows Kickstarter's "all or nothing" model, where if the goal is not reached, pledgers aren't charged. And similar to Quirky, community members can vote on the best products.
Spire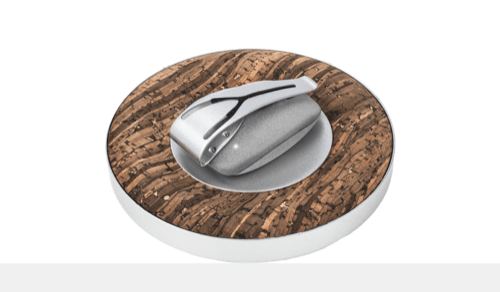 Spire is a small wearable activity-tracking device that uses a patent-pending sensor to help monitor stress by tracking breathing and body movement patterns. Originally scheduled to ship in September of 2014, the device just started shipping last month and is now available for $149.95 for one tracker. The company said in a blog post that the delay resulted from overwhelming demand and production issues.
Spire is one health wearable that stands out from the pack because it aims to track the health of both mind and body. It monitors breathing and physical movement in order to provide immediate health feedback users can benefit from right away.
For instance, when you're stressed, sometimes the best thing to do is simply to stop and breathe, although that's easy to forget amid, well, your stress. Clipped on your belt or bra, Spire can alert you through its app when you need to stop and take a deep breath to relax. Likewise, if you've been a couch potato all day, Spire's notification can nudge you to get up and stretch your legs.
It tracks your breathing and body movement patterns, stores this data in the cloud and transmits the info to your mobile device through Bluetooth in real-time. It currently only supports iOS devices, although the company is working on an Android version.
The technology took four years to develop, Digital Trends reports, and includes a wireless battery charging station. The battery reportedly lasts up to a week after just one charge.
If the activity tracker effectively does what it claims, Spire's ability to detect and report stress patterns in real-time offers an interesting opportunity to manage stress better. Spire has more in store as well. It is currently developing new features to track sleep patterns and recommend ways to get a better night's sleep as well.
Navdy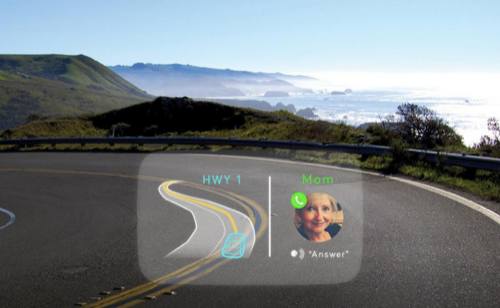 Navdy is attempting to solve the distracted-driver problem by moving car and mobile app info away from clunky dashboards or cell screens and onto simple interfaces that seem like they're floating outside the windshield. It's a much anticipated product, evident by the $2.4 million worth of pre-ordered devices at $299 a pop, reported by TechCrunch in early October 2014. Not bad, considering the company started taking pre-orders in August 2014.
See also: Heads Up! This Startup Thinks It Can Solve The Distracted Driving Problem
The device ships early this year. It's still available for preorder now for $299; the regular retail price will be a hefty $499.
With Navdy, drivers can view and interact with smartphone apps through voice and gestures commands only, like swiping left to answer an incoming call. After you magnetically mount Navdy on your car's dashboard just above the wheel, the device projects visuals that are transmitted from your phone through Bluetooth or Wi-Fi.
In addition to displaying notifications from your phone, like for phone calls, messages or Tweets, Navdy also displays info about your car, like current speed and fuel economy using your car's on-board diagnostics port.
The head-up display was designed by optical engineers, and it uses the same technology that pilots use when landing planes while focusing on the runway ahead. Navdy also maintains safety standards by creating its apps in-house and limiting them to apps it believes is safe to project while driving.
What other startups are you excited about watching in 2015?
Lead photo by Epic Bets; other photos courtesy of Robinhood, Rent the Runway, Spire, Massdrop and Navdy.