The RSS Aggregation niche has been very busy this week. Numerous changes and enhancements were recently made to RSS aggregator RSSmeme.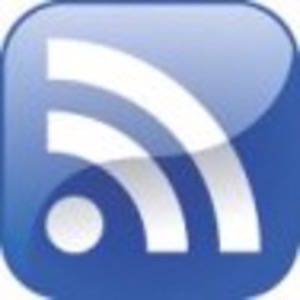 However, another service that was once exclusively for Google Reader users is expanding to give users a more accurate analysis of what's popular on the web. Today, ReadBurner announced a partnership with the personalized homepage service Netvibes.
Adding Your Netvibes Account to ReadBurner
The new partnership will allow ReadBurner to analyze and aggregate the activity streams of Netvibes users to incorporate their shared items into ReadBurner. To get started, Netvibes users can head to ReadBurner's "Add A Feed" page and insert their Netvibes username.

Netvibes users can expect their shared items to start appearing in ReadBurner approximately 30 minutes after adding their account. Only the 10 most recent shared items will be immediately pulled in. However, there are plans to expand this to include the latest 30 items. While there will be no counter to display how many times an item was shared via Google Reader versus Netvibes, Netvibes users will be listed in the "Shared by" section in green to better separate the services.

Partnership Responses
It seems that to be the first service to publicly utilize the new APIs for the Netvibes Ginger platform. With the partnership being made possible through the upcoming APIs, ReadBurner's CEO Adam Ostrow has only positive words about working with Netvibes:
Netvibes Ginger is a revolutionary product that truly makes the start page a social experience. We are thrilled to be working with Netvibes to allow their millions of users to help us determine the most important content on the Web in a completely transparent and opt-in way.
VP Product Development of Netvibes, Franck Mahon, was also enthusiastic about partnering with ReadBurner:
We are very focused on making it easy for our users to share their favorite content with their friends or the public. It has really been a pleasure to partner with ReadBurner in testing our APIs and we're really excited about opening Netvibes Ginger activities streams to external applications.
What's in the Future?
There are other services that allow users to share items that have yet to be included in RSS aggregation. Are talks brewing? We sure hope so. We'd love to see shared items from RSS readers such as FeedDemon and the controversial Shftyr included in the aggregation for more accurate statistics and web analysis. For now, users can look forward to more accurate statistics about an item's popularity via ReadBurner's homepage.