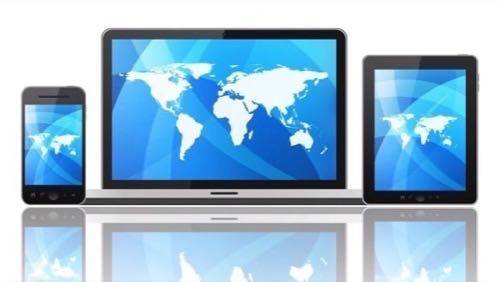 It is a common perception around the world that Americans, by and large, have problems relaxing. We don't take what little vacations we do get and increasingly use technology to blur the line between work and home life. But a new study shows that we're not the only ones blurring that line — emerging markets may be better practitioners of bring your own device (BYOD) than mature markets.
According to two multi-market BYOD surveys released by Ovum, the real BYOD action is in — countries like Brazil, Russia, India and China (the so-called BRIC nations) — where 75% of survey respondents demonstrated a much higher likelihood to use their own devices for work, compared to 44% in more mature markets. Mature markets include nations like the United States, U.K., Japan and Germany, as displayed in the graphic below.
"Employees in high-growth, emerging economies are demonstrating a more flexible attitude to working hours, and are happy to use their own devices for work. However, in mature markets, employees have settled into comfortable patterns of working behavior and are more precious about the separation of their work and personal domains," explained Richard Absalom, consumer impact IT analyst at Ovum.
Advantage: Smaller Markets
Not only does this seem to run counter to perceptions of how workers in the U.S. deal with the work/home balance, but if this trend is real, it points to a big advantage for companies in emerging economies over their richer counterparts.
"This bifurcation in behavior will shape not just future patterns of enterprise mobility in high-growth markets compared to mature markets, but also dictate which markets, structurally, are going to benefit most from this revolution in how and where we work," Absalom added.
Translation: Emerging-market companies may know better how to implement BYOD policies becuae they've had more practice. The question is, will companies in the more -developed nations pay attention to what's going on in BRIC-like countries or will they ignore these trends and essentially give the field to the smaller-market corporations?
The reason up-and-coming nations are getting behind BYOD so much? To get ahead, of course. 79% believe that constant connectivity to work applications enables them to do their jobs better, compared to 53.5% in mature markets. And this is a purely economic driver, too. Spain, which is regarded as a mature economy, is nonetheless suffering enough economic woes that 62.8% of its workers are bringing their own devices to work.
"This could have something to do with the struggling economy: People are willing to use any and all means necessary to get ahead in their jobs, as losing them could be disastrous given the high rates of unemployment," suggested Absalom.
Economic Drivers Of BYOD
That observation may help explain a broader global trend of BYOD and its rapid rise: Are the recent economic crises in the United States and Europe actually fueling the adoption of BYOD practices by workers who are insecure about their jobs that they want to be perceived as "always on" and therefore a more-valuable company asset?
This is not so far-fetched. A Harris Interactive study commissioned by JetBlue last spring revealed about 57% of working Americans had unused vacation time at the end of last year. About 9% of the same respondents indicated they were afraid to take time off in an unstable job market — again, trying to project the perception they were of more value to their employers.
While correlation is not proven between these two trends, they do seem like parts of a broader idea that BYOD is not just a matter of being familiar with a mobile device or having the latest cool toy, but a symptom of a larger need to stay connected to work no matter what. If that's the case, perhaps the solution to a company's BYOD headaches might be to get their employees less concerned about 24/7 connectivity and encourage richer downtime experiences.