Participatory design is a method to bring customers into the design process through a collaborative approach. In web design, consumers work directly with experts to create user-friendly interfaces and designs to better improve the user experience. The traditional method of the design included only professional developers working to design what he or she believed met the users' needs. The participatory model receives information on users' needs directly from the source.
The Evolution of Participatory Design
Participatory design is a method to develop processes involving the community to build better results. Depending on the field, stakeholders creating a process can include researchers, designers, developers, architects, and politicians. The professionals will work in conjunction with community members, consumers, or end-users to make the systems better for everyone involved. The process of participatory design has gained a great deal of enthusiasm from European governments, some of which make plans for urban or political developments with the help of community members. In these cases, all stakeholders will provide input for the development of the project.
Participatory design for technology became popular in the mid-2000s, when a software development method called Extreme Programming (XP) entered the picture. The method was designed as a collaborative effort to improve software quality, involving professionals from many fields. The group-design effort caught on with other software developers and has grown to a widespread method of design.
Participatory Design for Developers
For web developers, understanding user experience and engagement can be difficult. As professionals, they can design programs and perform coding and testing, but cannot take an objective look at user experience. The only way to truly understand how users will interact with a design is to have their participation in the project. Many aspects of the design and interaction are intuitive to designers but may not be to users.
Participatory design methods can be managed a few ways. Some companies employ consumers during the proposal, development, and testing phases. Every step is worked through, with the help of all stakeholders. Other times, companies will employ consumers for only a short time. The short-term use of consumer opinion can be utilized at any point during the process. User input during the proposal phase can provide developers with ideas for consumer desires. The development phase can benefit from user participation to create user-friendly designs and interfaces. User review during the testing stage will allow developers to tweak the completed project to users' needs.
Benefits of Participatory Design in Web Development
The most attractive benefit of the participatory design is bringing a fresh, unique set of eyes into the design process. Developers and engineers work daily to create web designs and interface models, but do not share the same perspectives of end-users. Participants can be utilized in any number of ways to improve a design. Participants often take surveys of design features that he or she may want to see in a system. Many companies develop products, bringing consumers in for collaboration near the end of a project. At this point, consumers can often provide useful feedback to improve a software design before its launch. Companies participating in this model have found that products tested by end-users earn higher approval ratings.
During the participatory design process, users can often discover hidden opportunities or missed design values. Developers, like other professionals, can often be stuck in a rut or have trouble "thinking outside the box." Users participating in the method can take an active role in discovering the best designs for relaying information to consumers. Participants may also have original ideas to engage users, allowing the user experience to be more beneficial. When people believe they are designing a system for themselves, the process will be more innovative than it would be with only developers.
When Should I Use Participatory Web Design?
Participatory web design can be implemented at any point during the management or development of your website. As a developer, you can decide when and how this process will occur. It can be as simple as gathering a small group of participants to review your design or website. The process can also be more involved and lengthy, including pay or incentives for consumers. Determine the needs and budget of your project, then decide how to proceed.
There are a few common circumstances in which website developers and managers access participatory design methods. Again, the process can be applied at any point in time.
During Development
Many developers choose to bring end-users into the development phase for original ideas. Large banking and insurance companies have initiated participatory design during development of user-interface projects. Companies were looking to create improved web designs and usability for customers. When Blue Cross Blue Shield employed end-user review, the result was a streamlined process with 23% more successful applications. Users can typically provide simple, more straightforward methods for an improved experience.
Mobile Access
Google is quickly making the switch to a mobile-first indexing system, changing the traditional algorithm results. To remain relevant, websites must create mobile-friendly sites for users. If you are currently modifying your site for mobile, recruiting a user for review is a great idea. Users can review the mobile site, providing feedback for like and dislikes. He or she can also give recommendations for improvement to make your page stand out from competitors.
Satisfaction Ratings
Looking for general feedback about your site? It may be a good time to request the feedback services of a user. You may simply be wondering if there are ways to improve user experience on your site or question its relevancy among competitors. Sometimes, this is as simple as requesting friends and family visit the site to provide criticism and praise. Always be on the lookout for methods to improve your site.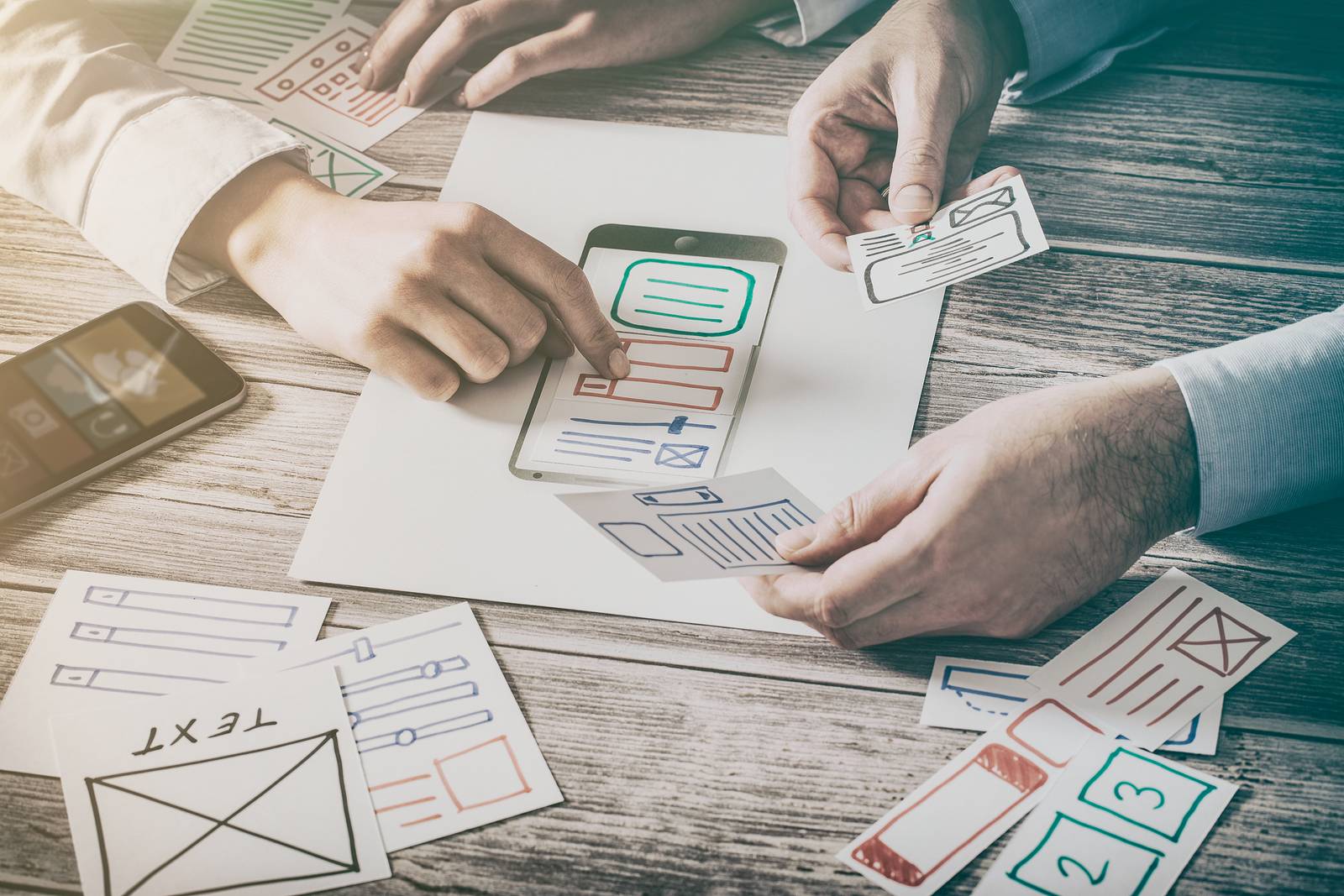 User Experience
User experience has become an increasingly more important factor in web design. As consumers, we are inundated with information, websites, and options. If a user visits your site and finds it too difficult or tedious to navigate, he or she will likely abandon the site to find more user-friendly results. In every field, a positive user experience is necessary to beat your competition. To determine the effectiveness and usability of your site, create a participatory method for feedback. This can include users, customers, friends, or family. Ask specifically how the site would be more easily navigated for users.
Participatory Design for the New Age
Although the participatory design has been used for at least a century, the process has not been used frequently in the past for the internet. Recent collaborations by large companies, such as Google's AMP project, has brought the method into the limelight. The benefits to be acquired from the process are immeasurable. The unique ideas and innovative design concepts from users are endless. As a web designer or manager, perform a quick check of your Google Analytics data. Is there room for improvement? Is traffic lagging or not converting to strong hits? Consider bringing in others to review the site. Although this post focused on end-users and consumers, developers can also benefit from the help of others in the design field. Graphic designers, content marketers, and mobile application developers can all collaborate to help provide you the best website possible.