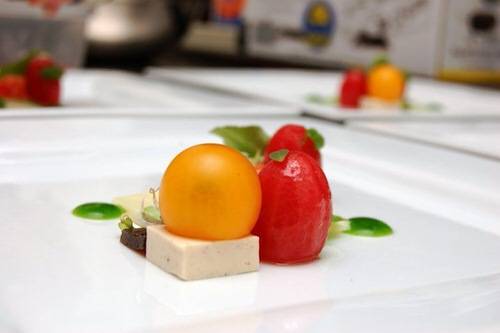 Kleiner Perkins, the investor behind Google and Amazon, and Accel Partners, best known for its investment in Facebook, are putting $18 million into MyFitnessPal, a little-known digital-health startup that has helped its 40 million-plus users shed a collective 100 million pounds.
Despite those accomplishments, this is the first time MyFitnessPal has raised money from professional investors, which raises the question: Do venture capitalists have any idea what they're doing in the networked fitness market?
One thing I'm pretty sure of: MyFitnessPal cofounders Mike and Albert Lee do, and it has precious little to do with chasing the trendy quantified-self ideas that fascinate Silicon Valley's superfit technology elite.
Instead, they've built a website and companion apps that help people accurately track their caloric intake and exercise, figure out if they're in balance, and stay on track with their weight-loss goals. The heart of MyFitnessPal is a massive nutritional database, built from a combination of restaurant menus, grocery-item data and users' entries.
Testing Silicon Valley's Investing Fitness
Full disclosure: The author of this piece is a devoted MyFitnessPal user, having used it three years ago to lose 83 of those pounds. In early 2011, I wrote about my experience for the New York Times: One would think investors might have taken notice then.
John Doerr, the high-profile Kleiner partner who sits on Google's board and is joining MyFitnessPal's board of directors, offers this theory: People in Silicon Valley are disproportionately fit and thus might pass over simpler apps like MyFitnessPal.
"Sixty-eight percent of Americans are overweight," says Doerr. "We spend $148 billion a year in obesity-related healthcare costs. I don't think Silicon Valley trains on that kind of stuff. They're onto the next anonymous, hyperconnected, transient chatting service so you can get hooked up before you get to the end of Palm Drive"—the main drag of Stanford University.
Andrew Braccia, a partner from Accel who's also joining MyFitnessPal's board, said that MyFitnessPal didn't need to raise money earlier—the Lee brothers bootstrapped the company—and that deals like this "happen on the company's timeline."
"We were always of the mindset that we wouldn't take money unless it would help," Mike Lee told me.
A Sector That Needs To Slim Down
It's about time. While MyFitnessPal soldiered along profitably with a free app, its most direct competitors, like Lose It and Livestrong's MyPlate, have tried to charge for premium features—with the result that far fewer people are using them.
Meanwhile, we've seen a flood of funding for lookalike fitness gadgets and apps, none of which seem to talk to each other well. I use three running apps simultaneously, in part to test them, in part because my friends are scattered among, and in part because each one only connects to a subset of the services I use.
I'm in the middle of a four-month experiment to test a variety of fitness devices and apps, but I have to admit that I'm skeptical that any of them will work as well as the simple discipline of recording my food intake on MyFitnessPal.
Mike Lee tells me that the company plans to use the money to push its product-development efforts forward. One great area for MyFitnessPal to focus on is broadening use of its API, or application programming interface, among other fitness apps.
See also The Quantified Self Needs A Monopoly
Today, for example, I log my exercise in about six different apps, including MyFitnessPal, depending on the type of activity. It would be great if they all fed into one central place—and MyFitnessPal has a good shot at becoming that central repository of exercise data, as it already is for food data.
"The data is a tremendous asset," says Accel's Braccia.
To get there, MyFitnessPal will have to shift gears from gaining users—it already has some 40 million—to courting its fellow fitness-app developers. To that end, Kleiner and Accel's network of investments and rolodexes of engineers may come in handy. Better late than never.