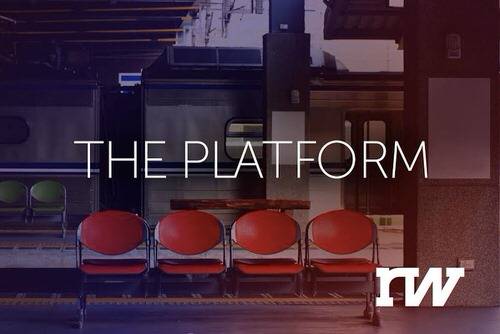 The Platform is a regular column by mobile editor Dan Rowinski. Ubiquitous computing, ambient intelligence and pervasive networks are changing the way humans interact with everything.
The other shoe has dropped for Square. The once-hyped mobile payments company is killing off its Wallet payments app and replacing it with a new app called Order, which will allow users to order food and beverages ahead of time at their favorite cafes and restaurants.
A few years ago, Square was the technology industry's darling. Founded by Twitter co-founder Jack Dorsey, Square introduced the concept of attaching a credit card reader to one's smartphone for mainstream consumers and businesses. Square was projected to have an initial public offering this year, but those plans may have stalled due to a tough competitive landscape and mounting losses.
Now, Square is doing what scrambling tech companies do when times are tough: kill off a product and introduce a new one based off of gimmicks and marketing ploys.
According to Jason Del Rey of Recode, Order will let consumers order ahead of the line from participating retailers and food establishments. Square could take up to 8% of the transaction with Order, which is well above the 2.75% industry standard it charges for in-store Wallet transactions.
Square will continue to support Wallet users as it works to onboard them to Order.
Quick Thought: Proof In The Pudding For An "Open" Microsoft
Nobody wants to believe Microsoft is a more open, friendlier company these days. Microsoft's stated interest is to spread its products, tools and apps across platforms, be it Windows or Android or iOS or Mac OS X or whatever. To achieve that goal, Microsoft doesn't seem to mind taking advantage of open-source tools to fulfill its objective.
The latest news on this front is that Microsoft is adopting open source Apache Cordova—commonly known as PhoneGap—as part of its Visual Studio integrated developer environment. PhoneGap is a service that allows developers to use Web properties like CSS, HTML and JavaScript to build Web applications and then "wrap" them to fit in the native app stores like Google Play and the Apple App Store.
At this point, Microsoft just wants as many developers in its orbit as possible. If that means turning Visual Studio into a one-size-fits-all developer platform for iOS, Android and Windows/Windows Phone, so be it.
After its initial bout of hype and success, Square has come to realize the immutable fact: Payments are hard.
Square isn't MasterCard, Visa or American Express, which all have massive install bases and capital runways to dip their toes into. But Square isn't PayPal either; while it dabbles in real-world commerce and payments opportunities, PayPal ensures its existence for decades as the de facto online payments source.
Square is a large startup with poor profit margins, a confused business model, mounting debt and no core service in which it holds the majority of its market segment.
Wallets Are Made Of Leather
Quick, name one digital, smartphone-based wallet that everybody uses and talks about and is accepted at every merchant you want to buy something from.
Still thinking?
Mobile wallets were a big idea popularized in 2011, the same year that Square introduced its Wallet. Google started offering its Google Wallet starting that year, too. Between Google's and Square's wallets, about a billion dollars was spent trying to change the way people pay ($500 million each, if reports of each company's finances are true).
PayPal has a mobile wallet that can make real-world transactions, but I have yet to run into a store that accepts it (ReadWrite editor-in-chief Owen Thomas notes a coffee shop in San Francisco—Bravado—takes PayPal's mobile payments app, so it does exist in the wild). Boston-based LevelUp (formerly SCVNGR) has an interesting business model based on low interchange rates and marketing plans for its merchant partners, but its transaction volume is too small to make much of a difference. Interesting technologies mixed with mobile wallets like Loop have gained some mind share within the industry, but awkward implementations and nascent products make it more of a dream than a reality.
As for Square Wallet, I use it daily … at one location: 1369 Coffee House in Cambridge, Massachusetts. The shop instituted Square for credit card payments after years of being a cash-only business. The owners tell me they were quite upset when Square changed its interchange business model from one flat rate per month back to the 2.75% per transaction, which caused its monthly fee to go up by thousands of dollars. The shop is casually looking for alternatives.
Quote Of The Day: "And if being the old-ish guy in the valley has taught me anything, it is that booms turn into busts, cycles end and greed gets it comeuppance. And we start all over again." – Gigaom founder Om Malik in an article discussing if we are in another technology "bubble."
For entrepreneurs, the concept of a mobile wallet seems so logical that the payments industry looks like it's ripe for disruption. If everybody is always carrying around a powerful computer in their pockets, it's natural to consider loading payment information onto that secure device as an alternative to cash or plastic cards.
The problem comes when this logical entrepreneurial spirit merges with an industry segment that is classically illogical. The payments system in the United States is a mess of entrenched interests, fragmented business opportunities, old infrastructure (like point-of-sale systems), back room handshakes and cut throat competition.
The result is the status quo. People still carry around their leather wallets because that's what they've always done: They prefer to pay with debit and credit cards because it's just as easy as paying with their phones. The result is that mobile wallets have not gained critical mind share among the public. Some individuals may use it at their local shop once a day, but it's a rare person that actively pays with their smartphone wherever they go. This behavior is not going to change any time soon, which means mobile wallets like Square are going to continue to struggle—at least until a more legitimate, easy-to-use and cost-effective solution comes along.
More On Square And Mobile Payments