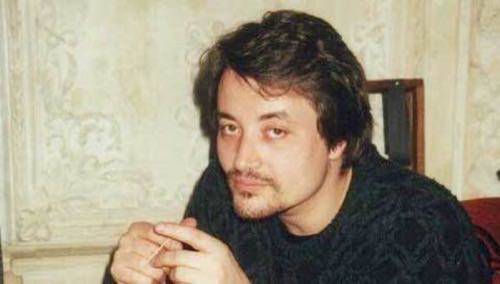 OpenStack is on a tear. According to a Red Hat-sponsored IDG survey, 84% of enterprises are planning to deploy OpenStack-based private clouds. Even so, the big question for OpenStack is whether it will ever seriously challenge Amazon's AWS, which continues to Dominate (with a capital "D") the cloud market. However much OpenStack barks at related PaaS players, the real issue is whether it can hope to take on AWS.
Which brings me to Mirantis.
The Mirantis Prophecy
You've likely not heard of Mirantis. At least, not until last week when Mirantis, an under-the-radar systems integration firm that recently launched its OpenStack distribution, blogged the imminent death not of AWS but instead of pure-play PaaS vendors like Cloud Foundry. As Mirantis chairman Alex Freedland wrote, OpenStack IaaS projects will naturally expand into PaaS, leaving us with a "parlor game" in which we sit around guessing who will be "next in the stack to get crushed" by OpenStack.
As if fulfilling Mirantis' prophecy, OpenStack last week announced support from Rackspace, eBay, Red Hat, Canonical (Ubuntu), dotCloud and others.
So who is Mirantis, and why does it feel it gets to hold court over the fate of PaaS, and OpenStack's role in it?
As mentioned, Mirantis has cast a somewhat small shadow in the industry until June when it raised $10 million from Ericsson, Red Hat and SAP Ventures. Previous investors include Dell Ventures, Intel Capital and WestSummit Capital. In other words, much of Mirantis' support has come from strategic investors.
But rather rely on its bank balance, Mirantis, arguably the largest pure-play OpenStack vendor, has been actively contributing to the project. Code is the primary currency in open source, and Mirantis' OpenStack currency has steadily risen over time:
The company also claims more than 70 customers running OpenStack clouds, including huge names like AT&T, Cisco, Gap and more.
So Mirantis is becoming a big player in the OpenStack ecosystem, but it still isn't clear that the company is in a position to render judgment on PaaS peers. To get a better sense of its perspective, I sat down recently with Freedland to get his take on the controversy his PaaS blog stirred up in the OpenStack community.
Mirantis Kicks A Hornets Nest
ReadWrite: What happened?
Freedland: Clearly my original Havana blog has hit a nerve. My dramatic tone galvanized the PaaS community. Many vehemently disagreed with some of the points I made. [Yes. For starters, try reading through the tweets around Simon Wardley's comments on the topic.]
Asay: It sounded like you were predicting the death of CloudFoundry? No wonder people reacted strongly…
Freedland: Some readers have grossly misinterpreted my original blog as an attack on the relevancy of PaaS and, specifically, CloudFoundry. I may have not used the right wording to express my points and want to apologize to anyone who was offended by it. I contend that it is their success with the application developers that makes the IaaS folks interested in the PaaS space.
ReadWrite: So in summary, how would you couch your argument then? Without offending everyone?
Freedland: Let me give you an historical comparison first. Companies that control parts of the stack tend to fight for expanding their control. These fights typically start with the incumbent asserting their control over the foundational elements of the stack and then moving up.
The story of Microsoft's ascension in the 80s and 90s is a great illustration of that point. Starting with the control of the operating system on the IBM PC platform, Microsoft swiftly moved to woo the application developers by taking over the development tools space that integrated to its OS better and ahead of its competitors.
Along the way they took out very good and popular players like Borland who at the time possessed a much stronger and certainly more popular set of development tools (anyone here old enough to remember Turbo C/C++ and the almost religious following it had from the developer community) but who could not compete on the OS integration. And since the apps that people developed had to run well on MS-DOS and MS Windows, that integration was essential for the application developers and application owners alike.
Asay: Sure, that's the story we know relatively well. But how does it relate to OpenStack?
Freedland: While a long way from Microsoft yet, OpenStack is no exception to this rule. Many of the companies behind it are technology vendors – like IBM, HP and Red Hat – who know very well the value of controlling the complete stack. And if you were to agree with what one of my critics [Peder Ulander] called out in his tweet to me, "the further down you are in this model, the less relevant you are", the OpenStack movement has no choice but to make a serious effort to get closer to the application developers and owners.
ReadWrite: But many would say that PaaS is too immature in OpenStack today; that it's no threat to something like CloudFoundry.
Freedland: I think they are missing the more important point. I agree that OpenStack's PaaS functionality is nowhere near that offered by the mature PaaS products. Yet. But focusing on customers who love CloudFoundry and who are buying it is old news.
ReadWrite: You make an "Innovator's Dilemma" point then?
Freedland: Yes. Just look at Red Hat. They are open source veterans who understand the market trends well and I suggest that others should learn from its example. Despite its massive investment in OpenShift, Red Hat is leading the effort of accelerating OpenStack moving into a full-fledged PaaS, as evidenced by Heat the new Solum project. The take-away, I believe, is that rather than discounting the OpenStack movement up the stack, the open source PaaS providers should engage in the conversation with the OpenStack community and join with us.