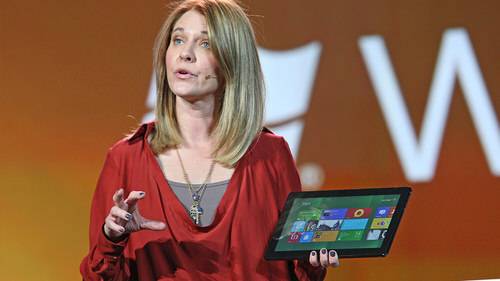 While Microsoft is obviously having trouble convincing consumers to adopt Windows 8, its message is that enterprises have been far more accepting. It turns out that might not be true, either.
Last week, Forrester Research released a report claiming that Microsoft's Windows 7 is used in about 50% of all enterprise installationss, based both on its own surveys as well as a sampling of the Web traffic across it own servers. That's not surprising, given that Windows 7 was released to enterprises years ago, in mid-2009.
But what's more shocking – and more worrisome to Microsoft – is a survey of IT professionals polled by Dell's KACE systems management unit last week. It seems that even now, companies who are finally upgrading from Windows XP are turning away from Windows 8 in droves, selecting instead the older Windows 7 operating system. Of the 273 IT professionals who said that they're upgrading from Windows XP, just 2% said they're choosing Windows 8. The vast majority – 69% – said that they're choosing Windows 7 instead.
2013: A Key Transition Year From Windows XP
For Microsoft and many of its customers, 2013 represents a key transitional year. Many of its enterprise customers will be forced to move away from Windows XP, which Microsoft plans to cease supporting on April 8, 2014. Microsoft is eager to sell those customers an upgrade to Windows 8, Office 2013, and other services, while PC makers hope they'll buy all new PCs, too.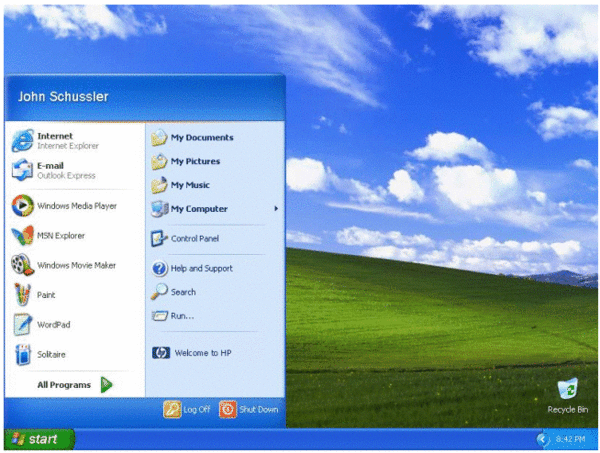 In September of 2012, though, research firm Gartner warned enterprises that they should upgrade to Windows 7, not Windows 8. Gartner vice president Richard Kleynhans said then that he was aware of many enterprises doing just that. "Get Windows 7 done, and then you can start to experiment and dabble with Windows 8, but don't let Windows 8 derail your Windows 7 upgrade project," Kleynhans said.
That's a lesson Dell customers apparently have apparently taken to heart. The reason, explained Lisa Richardson, a senior product manager for Dell KACE, is simple: complexity equals cost.
Transition Fatigue
"For a lot of them, it's fatigue. It's OS fatigue," Richardson said. "It's, 'OK, we're making this huge shift to Windows 7, we know it's been tested, it's been around, we have to move onto it.' What we're hearing from IT administrators is that there's a challenge from moving to Windows 7 and its ribbon interface. But Windows 8 is an ever bigger shift in terms of user experience. And what I'm finding out is that because it's such a big shift in user experience, such a huge jump from Windows XP to Windows 8, support calls are going to go up. That drives up support costs, and that turns off many IT administrators."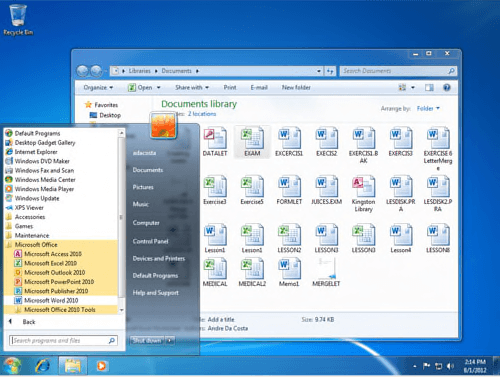 The other big transition concern is applications compatibility, especially with line-of-business programs developed in house, Richardson reported. Compatibility issues, however, can crop in both Windows 7 and Windows 8.
In case you're wondering, operating system upgrades are what Dell KACE does. The Dell KACE Deployment Appliance manages OS upgrades across enterprises (including apps, files, and operating systems), so IT admins participating in the survey have skin in the game. The survey participants represented a mix of existing KACE customers as well as prospective clients, Dell said.
Richardson added that 15% of the survey participants said they plan to deploy both Windows 8 and Windows 7, and 10% said they wouldn't install either one. A second survey question indicated that 17% of participants had completed their upgrade, 18% were three-quarters done, and that an additional 13% said they were at least halfway done. But almost half (49%) said either that they were either less than halfway done or hadn't even begun.
Forrester's data, meanwhile, also gives an edge to Windows 7 over WIndows 8. The firm found that its Web traffic was about 50% Windows 7, with 47.5% of IT managers saying they've installed it. Windows XP still accounted for about 22.3% of traffic, or 38.2% of systems; Macs are about 14.6% of traffic, and 14.3% of self-reported employee PC ownership. Windows 8 was too new to make the IT survey, but represented just 1% of Forrester's traffic from May 2012 through January 2013.
Windows 8 Or Windows 7: It's Still Good News For Hardware Makers
No matter OS enterprises are upgrading to, Dell found, the time seems ripe for a hardware refresh. A lot of IT customers reported that PCs were being asked to last far longer than the previously standard three-year refresh cycle because of the effects of the recession – often five to six years. "Those systems couldn't support either Windows 7 or Windows 8," Richardson said, in part because they don't have big enough hard drives.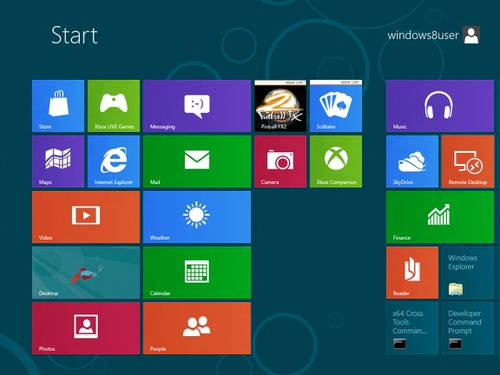 And hardware still matters, even as the trend toward mobile devices implies that the cloud is shouldering more of the workload. "A stylized view suggests that computing is moving to the cloud and that platforms don't matter anymore," Forrester's report concluded. "This stylized view couldn't be more wrong — today and for the next five years or longer. The mobile revolution continues afoot, as users shift computing minutes from traditional PCs and Macs to tablets, smartphones, and new classes of devices like hybrids and convertibles."
And that's where the good news for Microsoft may be found. Richardson reported strong IT demand for Windows tablets – as supplemental devices, not as laptop replacements – to the point where Kace plans to add support for Windows 8 deployments on tablets.
The War For Windows? Or For PCs?
Forrester's message is that platforms still matter. But listen closely to what Microsoft's saying these days, and the interpretation changes.
"Businesses continue to value the Windows platform," Chris Suh, general manager of Microsoft's investor relations, said during the company's recent conference call. "Volume licensing of Windows is on track to deliver almost $4 billion in revenue this year, and nearly three quarters of enterprise agreements that we've signed this year include Windows. Additionally, this quarter we saw continued progress in the transition of Windows XP to Windows 7, and now two thirds of enterprise desktops are running Windows 7."
It's all Windows, Windows, Windows. But notice the careful phrasing. Microsoft's message is that businesses value Windows, not necessarily Windows 8.
For a company reacting to the alarm bells analysts are sounding on the future of the PC, Microsoft's statements signify an important strategic retrenching: for years, Microsoft fought to establish its latest operating system to spearhead continued growth. As this data from Forrester and Dell shows, though, Microsoft may be forced to acknowledge that Windows 8 is a lost cause within the enterprise. The new, lesser goal may be simply trying to hold on to the Windows PC – any flavor of Windows PC.
Lead image of Tami Reller discussing Windows 8 and images of Windows XP, 7, 8 via Microsoft.