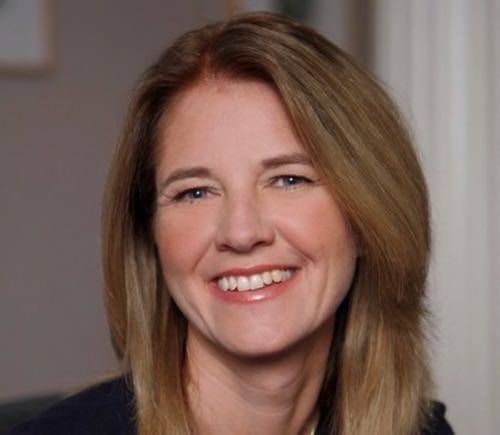 When company executives give speeches, they carefully consider what they plan to say, and what they plan not to say. But that's only the beginning. They also have to prepare for the questions they're likely to receive, whether or not those questions ever actually get asked.
That's why we found it so revealing to get a look at the speech – and the Q&A talking points – of Windows marketing chief Tami Reller's presentation to the JP Morgan Tech Forum at the Consumer Electronics Show (CES) last week.
Reller told analysts and investors that with with a project as ambitious as Windows 8, "it's not just one selling season, it will be the product of multiple selling seasons." Set against the almost immediate sales jump enjoyed by products like the Apple iPad, Amazon Kindle, and Microsoft's own Windows 7, some might say that sounds like a bit of malarkey.
But perhaps more important than what Reller said in her short speech is what she didn't actually say, but was prepared to reveal if asked.
ReadWrite has obtained Reller's "Q&A" document, containing both her speech as well as approved, vetted answers to many questions she might have faced during the Q&A portion of her speech.
This isn't confidential information. Instead, it's the talking points that Reller and Microsoft executives crafted to answer pesky reporters and analysts concerned, among other things, about why Windows 8 hasn't exactly lit the world on fire.
What Reller Actually Said
The only real news Reller shared was that Microsoft had sold 60 million Windows 8 licenses to date, which included both upgrades and licenses sold in conjunction with new devices.
The real verdict, however, was handed down two days later, when research firm IDC revealed that the PC market had experienced its first year-over-year decline in units sold in five years, down 6.4% from 2011. That was even worse than IDC had originally forecasted: a drop of 4.4%.
"Consumers expected all sorts of cool PCs with tablet and touch capabilities," IDC's research director David Daoud said in a statement. "Instead, they mostly saw traditional PCs that feature a new OS (Windows 8) optimized for touch and tablet with applications and hardware that are not yet able to fully utilize these capabilities." (For more, see For HP, Even Good News Has A Dark Side.)
What Reller Was Prepared To Say
Unfortunately, we don't know what Reller would have said in response to those figures. But if JP Morgan software analyst John DiFucci had asked about corporate app deployments, for example, Reller was ready to reply with a long list of organizations that had standardized on Windows 8, from Seton Hall University to Toyota to Emirates' Windows 8 app.
Frankly, there's not a lot that analysts and reporters haven't asked about Windows 8, Surface and the upcoming Surface Pro tablet (see ReadWrite's Hands On With Microsoft's Impressive Surface Pro Tablet). And as a a good marketing chief should, Reller focused on the Windows Store's growth rates – which, when you're starting with virtually nothing, are going to far outpace the competition.
Key Quotes From The Cheat Sheet
But here are the most interesting nuggets in the Reller's prepared talking points that didn't come up in the actual presentation, along with our analysis of what's really going on:
"Windows 8 represents a generational shift of hardware, operating system, and apps all together, all at once. It was built for the future, not just any one single selling season."
This is Reller's key takeaway. On the one hand, it's obvious; Windows 8 will be around for a few years, so success should be measured over the long haul. On the other, she's also positioning Windows 8 on a slow but steady growth curve that companies like NewEgg hope Microsoft follows. Expect this message to be repeated over the next several months as Microsoft tries to convince analysts that sales will continue to rise, just gradually. (And you can compare it to Reller's presentation to the Credit Suisse conference at the end of November, too.)
"Windows 8 represents a big, ambitious change for Microsoft and also our partners, app builders and customers. This kind of significant change does not happen all at once. Change takes time. But we're confident and pleased with the progress."
More spin, similar to what Reller said before. In earlier paragraphs, NPD's negative report on Windows 8's success is characterized as a "limited view," excluding Windows notebook or tablet sales from Microsoft Stores, sales data from Costco, OEM/vendor sales data and other categories of sales such as iPads.
"There is more to do. Specifically in the area of touch… Touch demand in the market is high. In fact, demand far outpaced supply in the last few months of 2012."
Analysts like Bob O'Donnell of IDC have publicly said that the only Windows 8 notebooks that are selling are touch-enabled. It's clear Microsoft has a problem, and it's up to the company's manufacturing partners to fix it. Unfortunately, this can't be done with a patch or an update, and if a lack of touchscreens are indeed holding Windows 8 back, Microsoft can only do so much.
"How much time do you think it will take for the general acceptance of Windows 8? Our customers are exploring and learning Windows 8 right away."
Whether or not you believe that's true, Reller gives the stock metrics Microsoft has given before: "94% of customers launch a Start tile the first day of use" (like, what else are you going to do?) and that 91% of customers use the Charms on the first day of use, then over and over. She also notes that 84% launch the desktop on the first day of use – meaning either that users are happy living within the Start page, or about an eighth of Windows 8 customers never actually found the desktop.
In October, then president Steven Sinofsky told customers that Windows 7 is now found on more than 60% of business desktops, with 670 million licenses sold to date. More than 500,000 PCs per day adopt Windows 7 as part of XP-to-Windows 7 deployments, clearly making Microsoft's previous generation operating system a success.
Here, Reller is in the tricky situation of pushing Windows 8 without making Windows 7 look bad, and she settles on the term, agility:
"Windows 7 continues to be incredibly popular in the commercial space, and we recommend enterprise customers in the process of deploying Windows 7 continue with those deployments. There is great compatibility between Windows 7 and Windows 8, and this will make it easier to to start adopting Windows 8 side-by-side with Windows 7. Device proliferation, BYOD scenarios and other trends require customers to be more agile with technology adoption than they have been in the past – and Windows 8 enables greater agility."
Not Bringing BYOD
One thing that Reller doesn't really do is position Windows 8 and the Surface tablet as the answer to the Bring Your Own Device (BYOD) trend, as Michael Dell does. That might be because although BYOD is a popular buzzword among CIO types, the trend doesn't really translate to the language of the average investor.
A long list of the corporations and agencies which have deployed on Windows 8, from Seton Hall University to Toyota to Emirates' Windows 8 app: ammunition to prove the assertion that the enterprise is moving to Windows 8.
"We are encouraged by the positive consumer response to Surface." And well she should be; consumers apparently prefer it to third-party OEM Windows 8 tablets.
Reller noted publicly in her Q&A that Microsoft has passed 100 million apps that customers have downloaded from the Windows Store. But Microsoft obviously feels strongly about the presence of apps within the Windows Store, and makes a few key points:
Since October and the launch of the Windows Store, the number of apps has quadrupled, with more than 10,000 apps added in the last month alone. A "number of developers" have hit one million or even two million app downloads.
Windows Store visitors increased 4.5 times since launch, with 200 people per minute visiting the Windows Store in December.
The talking points also delve into Microsoft's app successes, piggy-backing from the success of Surface.
Windows Store visitors increased 4.5 times since launch, with 200 people per minute visiting the Windows Store in December
People apparently gave Surface tablets for Christmas; Microsoft said that Christmas Day users increased by 267% compared to the average December day, and app downloads were up 150%.
CNN, Crackle, Audible, NIM, Songa, and LL Cool J's Boomdizzle are coming to the Windows Store "soon."
Unfortunately, apps don't really make money for Microsoft. But they can help lure new customers to the platform, especially if buyers come to believe that the key big-name apps are already on the Windows platform, and that Windows 8 is also luring some exclusives.
Good Planning!
How did Reller do? Well. DiFucci's actual questions compare well to what Reller prepared – they overlap quite a bit. DiFucci's questions on piracy and a Surface phone aren't covered by Reller's Q&A, but she neatly dodges them.
Reller's speech – or her talking points – won't move markets by itself. But there's an old saying: "Buy on the rumor, sell on the news." The SEC's so-called Regulation FD prohibits Reller from disclosing any material information privately, which is why Microsoft publicly announced the Windows 8 licensing numbers in a blog post.
But, as I keep saying – set your calendars for January 24. That's when Microsoft will reveal its results for its fourth calendar quarter – which, if I'm reading Reller's comments correctly, will describe a rather tepid Windows 8 launch, along with a promise that things will improve.

Tami Reller image via Microsoft.