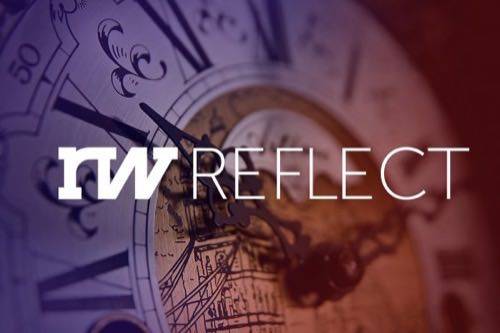 ReadWriteReflect offers a look back at major technology trends, products and companies of the past year.
As the explosive trajectory of smartphones adoption approaches an asymptote, mobile apps are riding high. Once an unassuming term for a curious, smallish sort of phone program, the app is now king. It's almost impossible to now imagine otherwise.
In this mobile-first era, apps make headlines, precipitate stock slumps and altogether define an industry that didn't see them coming a mere six years ago when Apple released the App Store. Here is our list of the most important apps of 2013. These are not necessarily the fan favorites, but they were the headline drivers, movers and shakers that helped define the app economy in 2013 and beyond.
See also: Why Snapchat Is The Perfect App At The Perfect Time
Love it or hate it (or love to hate it), Snapchat captured one of the mobile Web's most fascinating pivots: the shift from archiving toward intentional ephemera. Snapchat forgoes Facebook's reign of the cohesive narrative in favor of brief, chaotic social snapshots that literally self destruct. The app is enough of a threat (or a fascination) to have piqued Facebook's interest to the tune of $3 billion, after all. Snapchat's moment may fade as quickly as one of its frenetic missives, but 2013 will always be remembered for the rise of the Snap.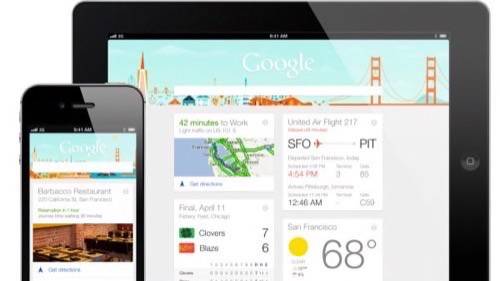 Comparing Google's predictive data brain to Siri is to sell it short. Google Now had its humble beginnings on Android back in 2012 (the Google search team was working on it in 2011 as well), but in 2013 the service sneaked onto the iPhone through the Google Search app. With progressive updates, Google Now just gets better and better, serving up flight updates, package tracking info and local suggestions before you even know you need them. Google thinks that Now is going to be the future of search, delivering you information before you realize that you need it. Adding that capability to just about every smartphone could be pretty big.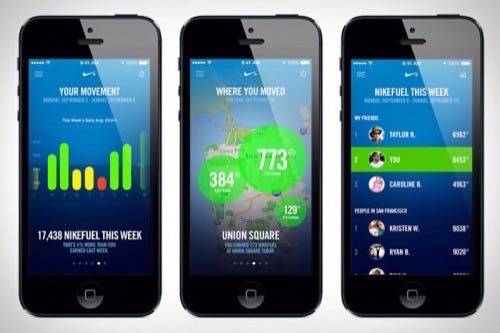 The tide of wearable devices is nowhere near its crest, but apps aren't waiting around for hardware to catch up. Many mobile fitness mavens have already put the iPhone 5S's M7 motion coprocessor to good use. For more casual use, Nike+ Move provides an excellent snapshot of your daily habits. The app counts "NikeFuel," Nike's own sort of fitness currency, rather than calories or steps, which makes it the perfect gateway app into fitness tech. More serious athletes should check out Strava Run, Nike+ Running, Argus, MyTracks by Google and RunKeeper to take it to the next level, no buggy wearable accessory required.
Arguably the killer app for Google Glass, Word Lens translates foreign text into your native language right before your eyes—literally. For anyone brave enough to wear Glass on trips abroad, this app could revolutionize travel. (The rest of us can stick to Word Lens for our smartphones.)
See also: Twitter Cofounder Jack Dorsey Risks Life To Show Off Vine Video App
The buzz around Twitter's micro-video app didn't last very long into the year, but Vine's ultra-shareable 6-second micro-videos shook up the social app landscape nonetheless. It even prompted Instagram to branch into video, though we still think 15 seconds is 11 seconds too long.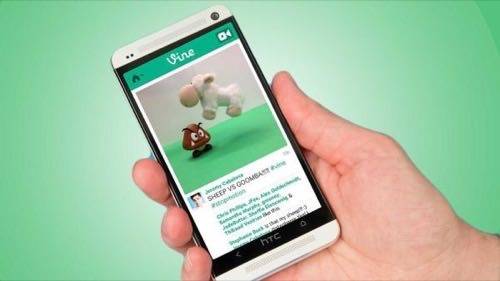 It might just be for checking the weather, but Yahoo's reinvented app manages to encapsulate everything about the big Y!'s Mayer-era makeover. Bright, fluid and playful, it's everything the old Yahoo's mobile presence wasn't. Remember back when Yahoo had literally 70 different apps? Yeah, those days are long gone.
Uber's been around, but it really only exploded into proper verb territory this year. ("Are you going to Uber home later?") Uber allows user to summon a private car directly to their location. Uber translates digital ease into three dimensions in a way that only truly disruptive technology can. As controversial as it is useful, Uber has battled city governments and unions across the United States … and won. Uber is helping to change the definition of urban transportation. Its surge pricing is borderline scandalous and ReadWrite never got the kitten it was promised, but there's no denying that Uber made major waves in 2013.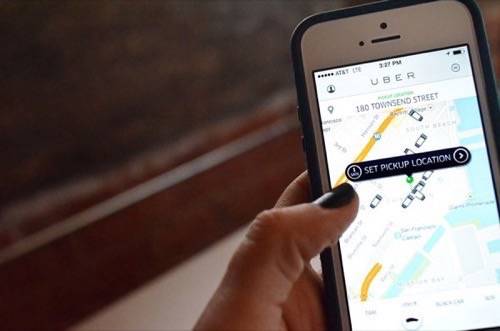 8. If This Then That [IFTTT] (iOS, Android in the works)
It might not be a household name (yet), but IFTTT is the multitool of mobile. A playground for productivity nerds, IFTTT invites users to craft simple formulas that text you when it's about to rain, call you when the rent is due, back up your Instagram photos to Dropbox … and just about anything else you can think up.
Forget Candy Crush Saga and the Zyngaverse. Badland bucks the mindless, hyper-addictive model of generic mobile games in favor of an artful, strategic approach that oozes indie. Badland is a beautiful, brutal, exemplary entry that blows lesser minded games out of the water.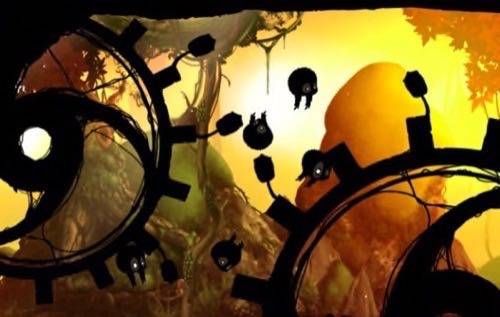 Honorable Mentions:
These apps may not have stirred the pot in 2013, but they kept improving on their already excellent groundwork. The picks on this list kept up with the quick clip of mobile in 2013 without straying too far from what makes them great.
Like any year-in-review list, ours is far from comprehensive. See something missing? Let us in on your killer app of 2013 in the comments.
Lead image: Nexus 5 by Dan Rowinski for ReadWrite