Blogging is the best strategy when marketing your products or services to a niche audience for whom you customize your content. As discussed, some flawless writing skills exist to captivate such audiences and improve your website visibility.
4 Ways to Write Blogs your Clients will Read
Millions of blogs with daily content releases reach the target audiences intending to relay particular information daily. However, such blogs face glaring setbacks evident in the competition from similar bloggers in the same niches offering superior content. It is, therefore, commonplace to find them struggling to fight for a share of the scarce attention afforded by the audience.
We outline strategies one can employ to emerge as the leading source of readable content clients want to see on their screens. But first, we examine a client's thought process from the time they see a blog post to the time they finish reading.
What is a Client's Thought Process when Encountering Blogs?
Many readers go through the 'AIDA' experience whenever they encounter a blog touching on a particular topic. The acronym stands for 'attention,' 'interest,' 'desire,' and 'action.' These four steps in the prospect's mind define the major attack points you can use to make your audience glued to your content. Let's break each one down individually:
Attention: the prospect comes across a blog whose headline captures the attention of their gaze.
Interest: the individual notices relatable words or phrases that interest them.
Desire: the internet user becomes captivated by the blog's content, making them read through the article.
Action: the client follows through with the blog's call-to-action elements, effectively fulfilling the blogger's desire.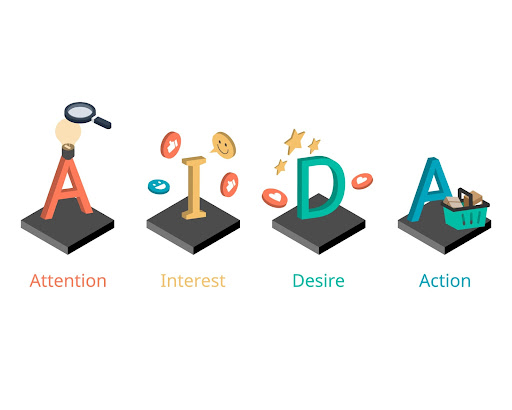 Despite the millions of blogs online users encounter, adherence to the blogging best practice requirements will take your readers through these steps. Understanding how to summon your writing prowess for each of the four pieces of the puzzle to fall in place is essential. The following pointers will help impose your content onto the audience without appearing needy and boring:
How to grab the attention of the audience
Simple: People like what they see. If you want to captivate an audience, the question is, "what will the clients think when they scan the article?"
Simply put, audiences want to encounter an easily scannable blog; an easy read is always welcome. This is also crucial when you're starting a blog – you need to get it right from the get-go, so you don't end up having to fix certain issues once your blog starts growing.
The following details will help you better your chances of making the blog easy to scan:
Create a consistent article structure
The structure of your piece will make you the best-read blog in no time. The audience will sense careful organization in your work, making it easy to pick out the critical parts quickly. People have short attention spans when on their devices because there are other distractions like messages, calls, and phone notifications. Additionally, they have a constant urge to visit social media sites and see what is happening worldwide. Social media has become an obsession for many people, and social media listening is one way to track this activity.
However, creating blogs with simple formats will make them less anxious to look away because they can quickly scan captivating parts of your content. You can consider these points when designing your blog outline:
Use titles, subtitles, headings, and subheadings to break your content into small readable parts. The user can quickly identify the content under each section without reading everything there.
Write brief and straightforward sentences. Leave out any fluff which will make your sentences overly lengthy and tedious.
Write short paragraphs with up to five short sentences. Long sentences will discourage your readers and divert their attention to other less stressful content.
Use numbered lists to break down the paragraphs and highlight important points. You can alternate with bullet points for diversity.
Use appropriate images
Images can capture user attention better than words can manage. Prospects scanning your pieces notice the imagery and graphics in your article before they notice the detail of the terms. However, it is essential to use images appropriate to the context of your article content to avoid misleading readers. Images also have a few rules of best practice, including:
Ensure the pictures are clear and contain insights into the textual content.
Always label the images using descriptive words for instant context creation.
Use alt text when uploading images to your blogs to make them appear in search results when users type in the keywords.
Always indicate image sources to avoid copyright infringement reports that will limit visibility.
Relevant topic headlines
Your titles and headings must contain relevant topic keywords. Users will quickly identify and appreciate the relevance of your headlines to what they desire to read.
How to write content that captures user interest
After capturing the audience's attention, the second point of focus is to cultivate their interest in reading through your articles. Here, you must be keen on the detail of the text in the body, which will inform the users' interest. Every reader is looking for a few indicators of an exciting piece, as detailed below.
Use simple language
Simplicity, as stated, is the best way to captivate readers. The people going through your blog want to get the scope of your writing immediately after they begin going through your work. Please ensure the words are simple to understand without needing to digest or refer to other sources to understand meanings.
The flow of the story should also be flawless, with transitions between sentences and paragraphs allowing for instant follow-up. Avoid using jargon that will put off the audience by confusing them without revealing the actual context of your content.
Use authoritative phrases
Be simple but authoritative with your writing if you must keep readers interested in your work. They must know that you understand your facts and can relay the same without appearing uninformed. It would help to employ scientific, niche-specific, and descriptive language whenever needed to stir your readers' minds.
Avoid overcomplicating things using such words and phrases with reasonable breaks between instances. You can use Google to identify the correct use of some word constructions concerning the topic.
Be keen on grammar
Grammar is key in keeping audiences hooked on your piece long enough to follow your drift. Many readers will instantly close your blog post and find other relevant material if they encounter regular mistakes in your work.
Material that strictly adheres to grammar rules indicates professionalism which people admire and respect. The readers will readily exhaust the entirety of your piece if they see consistent, grammatically correct sentences and phrases. You can use free or subscription-based tools to check and correct any grammar issues. Examples include Grammarly, QuillBot, etc.
How to make the audience desire to read your pieces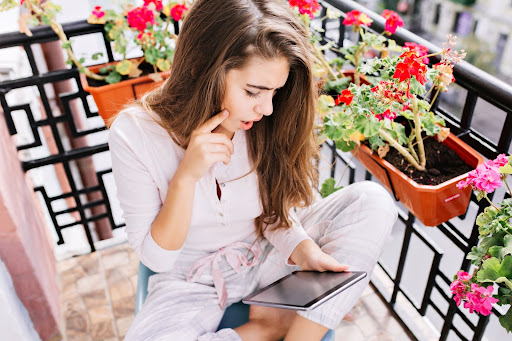 Capturing the audience's desire means you are deeper into the client's mind with your blog post. Many writers fail to reach this level of client engagement because the two previous steps contain glaring mistakes that discourage readership. However, if you make it this far, the rest is almost child's play: the reader is already willing to go all the way. Read on to learn how.
The following aspects will be forthcoming in shifting client desire in your favor:
Employ a conversational tone
A blog is an educative and informative piece aimed at a large audience accessing your website at convenience. Therefore, ensure your material engages as if in conversation with an eager student searching for knowledge. Tailor your content to make the audience appreciate your knowledge base and yearn to read on for more.
The best way is to use language that implores them to continue reading to discover what you have in store. You should be convincing and create a vocabulary that reflects a tone people are comfortable reading. Be sure to employ the active voice instead of the passive one because the audience will quickly see interest.
Understand your niche
The subject and tone of your article rely on the topic you are covering. Your delivery will also depend on understanding the niche you decide to cover with the content. Consequently, it is necessary to research extensively to know what, why, and for who you write. The niche also defines the characteristics of the audience your work targets. The following questions will help you understand the place and define the topic and tone of the content:
What content am I advertising? It enables you to define the nature of your product or service.
Who is the target audience? It helps define the characteristics of your audience. Your tone must align with the people reading your work. Are they adults? Children? Women? Men?
Why am I advertising this content? The point defines the solutions you are offering to the audience. It helps you figure out the type of language suitable for the context.
Use real-life examples
Readers will always relate to real-life situations which reflect on their lives or provide relatable contexts. Ensure to include the most relatable examples and case studies in your blog if you address particular product details. For example, when advertising a product, you can quote previous situations where it was helpful to a different audience. Your audience will quickly develop a connection to the item if they have a relatable problem.
Use statistics to back your statements.
Statistics are always helpful when you want to display your knowledge about the effectiveness and reliability of a product or service. The end game is to make the readers interested in understanding the implications of a service or product based on quoted metrics. Such insights also help in decision-making steps if readers want to take action. Thus, always provide authoritative links to said statistics so that they can confirm the truth of your words. They will be willing to try out the item on offer after that.
State and answer FAQs
Frequently asked questions (FAQs) offer the perfect chance to address additional client concerns. The readers will see the questions touching on relatable topics and quickly read on to see how you responded. They will then get the desire to discover more about your writings and what you offer outside the blog, cementing the purchase intent.
How to make the audience take action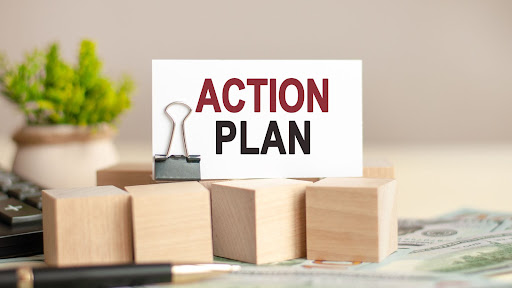 The best way to ensure that your readers take action after exhausting the detail of your written content is to tell them how. At this point, readers already understand your intention, your solutions, and the benefits they stand to gain. Therefore, you must direct their next steps so they can follow up to buy, receive updates, or discover more content. The following call-to-action (CAT) moves are ideal:
Ask the reader to engage with the blog post.
You can implement various CAT buttons on your page to direct the client to engage with the blog post as desired. First, you can have buttons for sharing, commenting, and liking your post after reading its entirety. It helps expose the content to a bigger audience since the individual helps spread it to friends and followers.
Ask the audience for feedback.
You can ask the audience to give feedback about the post or make suggestions about future posts. Here, you get to understand their perspective of the blog post or needs you did not address. It helps you prepare your following content.
Ask the prospect to subscribe.
You can request the prospect to click and subscribe to your content notifications for future posts. Here, subscribers indicate serious interest and become targets for new content before everyone else gets access.
Remarks
The piece explores the different strategies that can strengthen your reach by enabling optimal engagements on your blogs. The avenues explored ensure audience satisfaction by ensuring that your content reflects positively on the audience. You will find that the ideas are simple yet effective in helping build a brand with loyal readers who follow your work religiously. The trick is to keep them engaged every step of the way through content that reveals your attention to their needs.
Images, sentence structures, keywords, tone, and grammar are some pointers that will inform audience interest. However, the article explains their application in a way that underscores the effort by successful bloggers to win over a loyal audience. Careful application of the details herein opens your blog to new followers who will make you a popular destination in your niche.
Featured Image Credit: Photo by Suzy Hazelwood; Pexels; Thank you!