Augmented reality (AR) sounds like something right out of a science fiction novel. Using new technology to influence how we dress, what products we use, and the advertising we see on a daily basis are all experimentations in the combined world of digital marketing and AR. The field is still relatively new and doesn't have a lot of competition currently. However, with digital marketing on the rise, it is becoming more of a campaign strategy.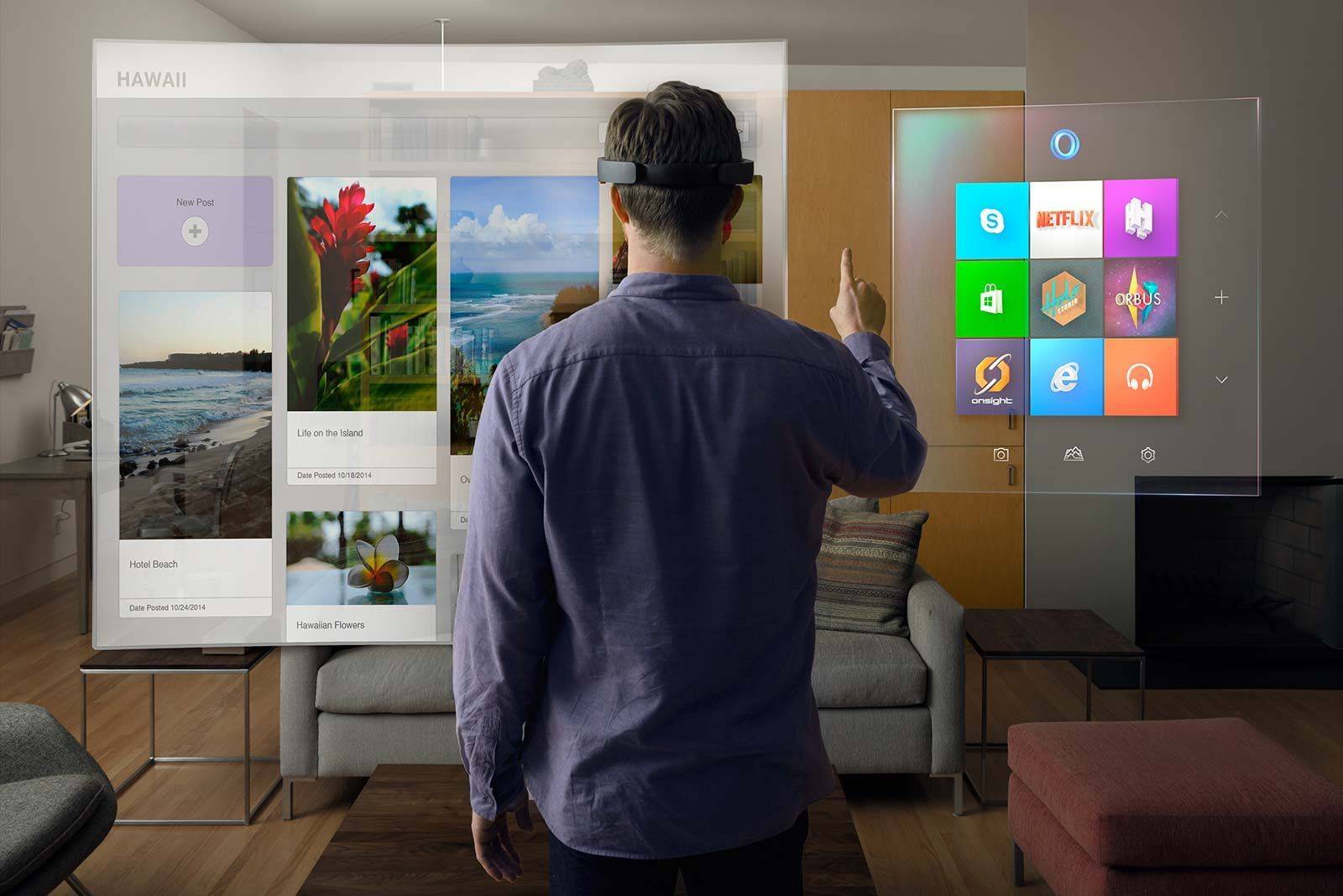 What is AR?
AR is the practice of using computer-generated images to enhance the real world around you. While it seems like a futuristic concept, and the movies sometimes portray it as such, it has actually been with us for quite some time. Some of the first forms of AR included the controls on the dome of fighter jets.
They showed the pilots temperature, airspeed, and eventually obstacles and targets while flying.
With time, the technology has advanced so much that a pilot basically just needs to read his controls to fly the plane. A more recent example is Google Glass. From 2013 to 2015, Google worked on the project of adding AR to everyday life, but they finally scrapped it. Still, the technology still lives on and maybe finding a new home soon.
What's the Difference between AR and Virtual Reality (VR)?
To clear up any confusion, AR and virtual reality (VR) are two completely different concepts. AR, as already stated, is computer-generated images added to your experience of the world around you. VR is computer-generated images that take over your visual field, and you are able to interact with them in a way that mimics the natural world. VR requires special glasses to block out the normal vision, which makes the computer-generated images seem like reality.
How to Use AR for Digital Marketing
Big name software companies such as Google, Apple, and Microsoft are only beginning to explore the implications of an AR marketing campaign. Coca-Cola was one of the first to experiment with the idea by launching a campaign to celebrate the Chinese New Year. The makeup company Estee Lauder launched an AR campaign through the Facebook messenger, where they allowed customers to play with makeup in a video feed right in the messenger app.
According to IT Pro Portal, "In 2020, the AR industry will expect to boast no less than one billion users." It is a market that is steadily growing, and sources think there will be a real need for AR in the digital marketing world. Everyone walking around with a smartphone in their pocket is a potential audience for digital marketing with a side of AR.  Though companies have been slow to utilize and discover this, it is still a brand new market just waiting for the floodgates to open.
Advantages of AR Marketing
Because it is a new field, there is a lot of room for creativity. We have seen some unique takes on the technology, which also makes them more memorable. There is room to make your name as a company by designing a campaign that everyone will remember. It also encourages engagement between the consumer and the company, creating a relationship that is more interactive than other forms of advertisement. In the world of marketing, interaction typically leads to more sales for businesses.
Applications that allow customers to interact with products before purchasing them give potential buyers more confidence. Exploring all features of a product from home before arriving in the store means consumers make more informed decisions about important purchases. AR combines entertainment with practical use to bring a whole new level of engagement with digital marketing campaigns.
Catching Up With Technology
While more companies are starting to use AR, there is still a gap between the vision and the technology. Applications for each individual brand require users to stop and download the platform to their phone. What if you could walk up to a billboard or a sign, hold up your phone, and instantly see information, photos and interactive content relating to the advertisement? Hotels could give you a look inside a guest room before you stay. Product placements could turn into 3D games. The possibilities are endless. The phones we carry in our pockets contain a great deal of technology; digital marketing companies just need to learn how to harness it for digital marketing on the go.
Examples of AR Marketing Campaigns
Companies are using breaking technology to virtually bring products in front of customers. New applications allow potential customers to get as close as possible to a product without actually touching it. Viewers can see the item to-scale, in different environments, and customized with features. Here are some examples of companies who have designed AR platforms for digital marketing:
BMW i Visualizer
BMW recently created an online dealership experience for car buyers called the BMW i Visualizer. Integrated sensor technology, motion tracking, depth perception provided by Google Tango, and area learning allows the user to view and interact with a full-sized brand new BMW. They initially piloted the app for 2 different models in the showroom, but the success of the test run led to launching it in the app stores. Anyone interested can now download the app and see a brand new BMW right in their own driveway.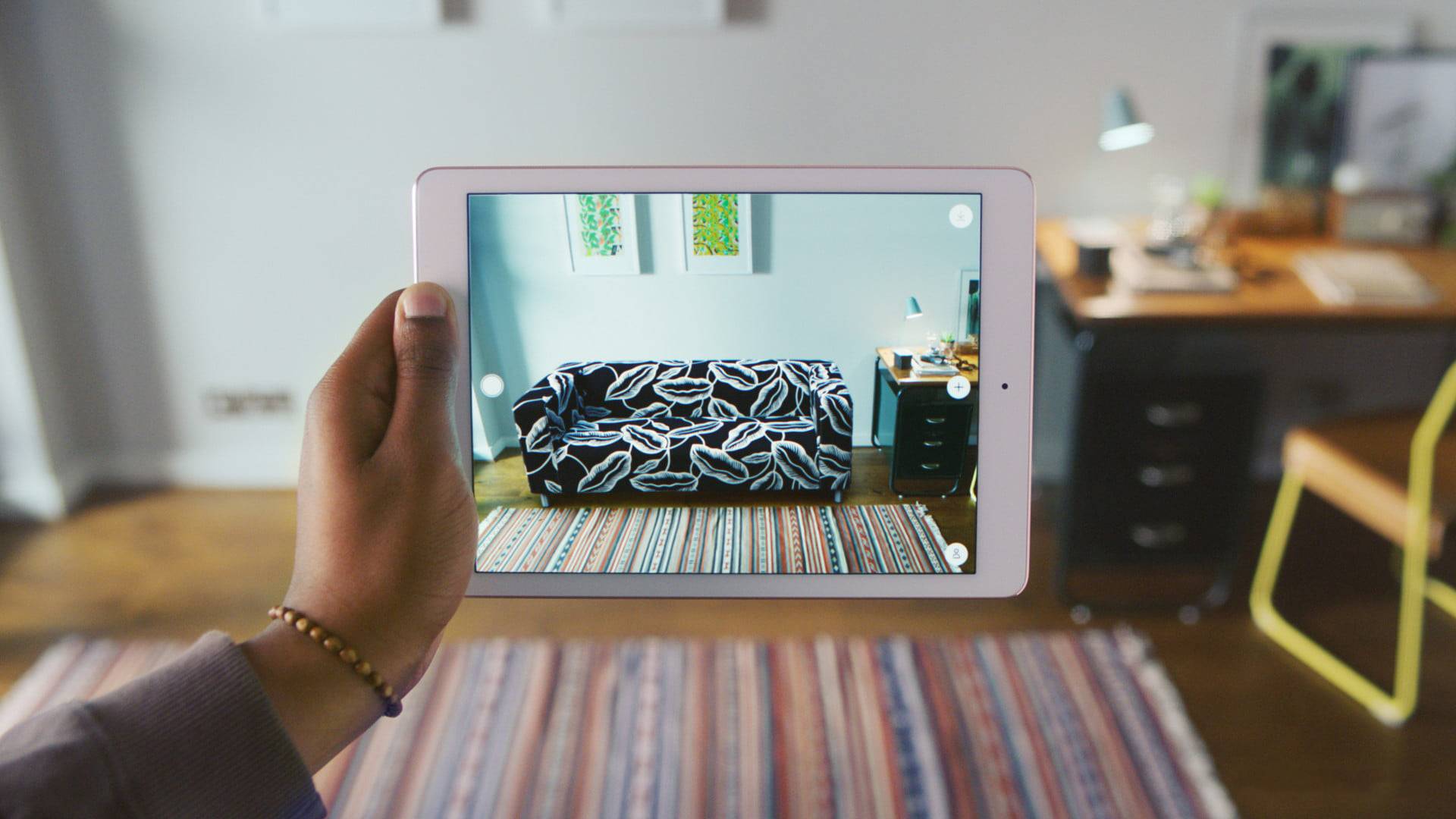 Ikea Place
The IKEA Place app allows users to place furniture in their home before purchasing. Customers can place pieces of IKEA furniture in their own living room and see if the pieces will fit in the space. Items are true-to-scale using the lens of your iPhone. There are currently 2,200 items available in the app and all are accurate down to the millimeter. Customers can view fabric types, colors, and other items to match. IKEA has found customers are more confident in purchasing items they know are going to fit in their home.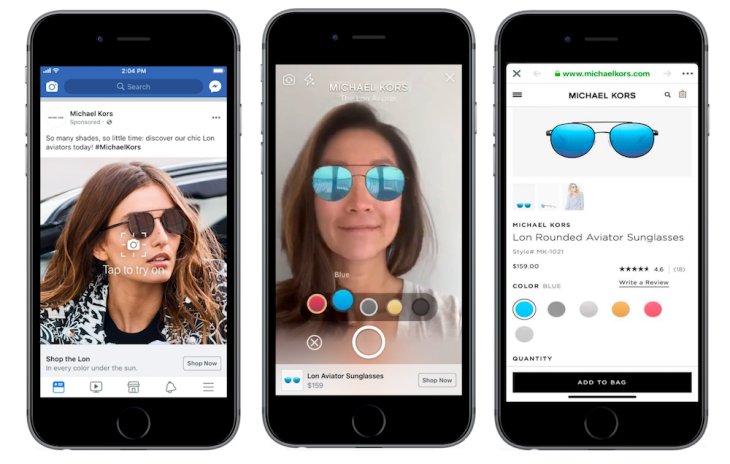 Facebook
Facebook started testing AR ads during the last few months. The company opted to work with brands that have physical ads on the platform like Michael Kors. Facebook users could try on a pair of the company's sunglasses using AR technology through the Facebook news feed. The company plans to test out similar campaigns with other companies such as Sephora, Bobbi Brown, Wayfair, Pottery Barn, and other major retailers over the summer.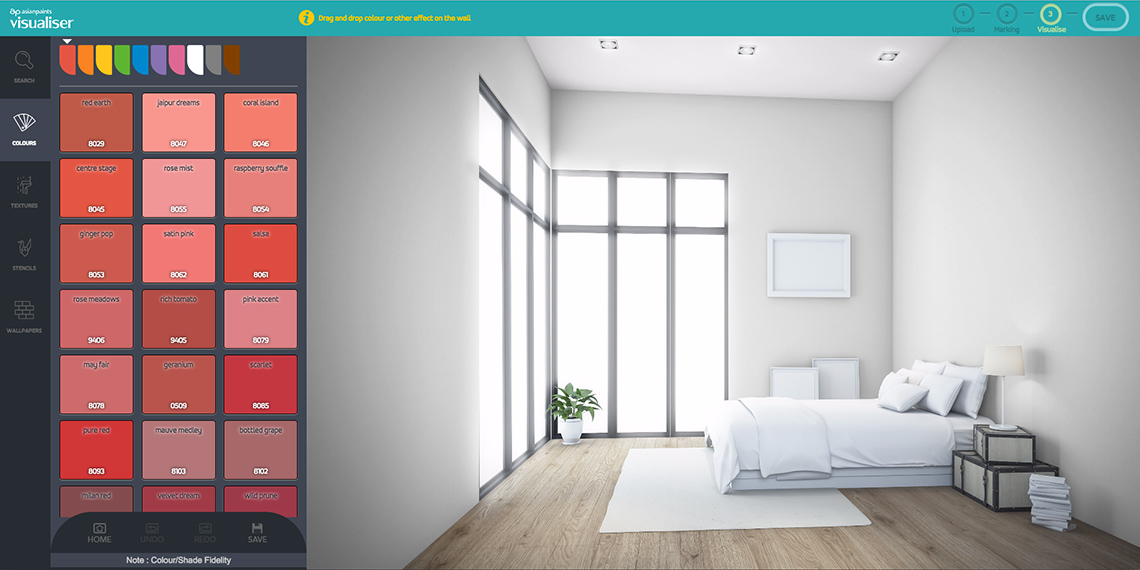 Asian Paints Visualizer
Have you ever wondered how a certain paint color would look on the walls of your home? Asian Paints has designed their AR Visualizer to let you try out different wall coatings. Upload a photo of any room in your home, and the Visualizer will let you change the color of your walls. Wasting money on the paint you hate is a thing of the past. There are also several types of wallpaper available, and you can play with stencils and textures to get a look you love.
Abandoning the Laptop
Most of these campaigns require a mobile device. The camera on your mobile device plays a large part in implementing AR technology. Laptops don't have the same level of portability, nor can they scan information on the go. The future of digital marketing lies in the mobile device and grabbing content on the go.
Digital marketing is happening all around us, and AR is taking its place in the marketing strategies. Companies like BMW, Ikea, and Asian Paints are changing the way customers shop by using applications that can take real products and put them right within your reach.  This new form of digital marketing has huge potential and a very powerful reach for businesses.