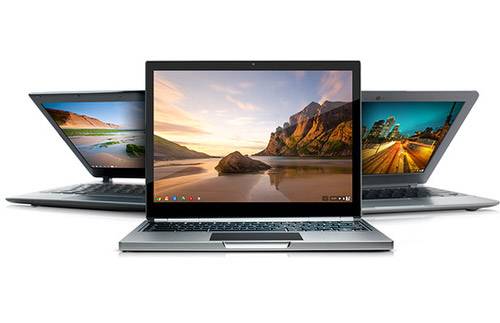 Google's alternative to Microsoft Office, Google Apps, has always suffered from the fact that it offers a sort of "good enough" compatibility — fine for most basic document and spreadsheet tasks, but not enough to match certain Office features.
Now Google is preparing to use technology from a recent acquisition, QuickOffice, to close that gap.
In recent weeks, Google sources have told me that Google has been internally testing, or "dogfooding," QuickOffice, which began life as a standalone productivity app that offers better compatibility with Office than Google's own Apps. Now, however, Google is testing QuickOffice as a cloud-based service in its own Chrome browser.
(Google already provides QuickOffice as part of its Google Apps subscription, specifically as an app for customers with Android tablets or iPads.)
Why QuickOffice?
QuickOffice uses the same .DOCX file format that Office does, allowing users to quickly edit and share the same files as Office users. QuickOffice compatibility probably means that more businesses and users will see Google Apps as a viable alternative to Office, wounding Microsoft's Office cash cow.
Google sources also say they're confident that Microsoft won't be able to block QuickOffice with licensing issues or other legal threats. Eventually, these individuals say, QuickOffice will become the foundation of Google Apps, although that's still a ways off.
The target, Google sources said, isn't the full PC-based version of Office itself – although that might be a bit of spin. Instead, Google claims to think of QuickOffice as a competitor to Microsoft's own Web-based versions of Word, PowerPoint, and Excel – which often deliberately fall short of full Office functionality. For now, that means running QuickOffice as a browser app, probably using Google's Native Client technology, until Google's engineers can integrate it directly with Apps.
It's another example of the growing tension between Microsoft and Google, evidenced by the Microsoft's "rule-breaking" YouTube Windows Phone app and its use of an open API to talk to Google+ users via its Outlook.com Web site.
Google chief executive Larry Page, for example, used his Google I/O keynote to call out Microsoft's behavior as "really sad," and said that Microsoft took advantage of the open API. "Being negative is not how we make progress," Page said. "And most important things are not zero-sum. There's a lot of opportunity out there."
Google Tipped QuickOffice Plans At Pixel Launch
Google acquired QuickOffice last year for an undisclosed sum, and the team went quiet. But we know that Google plans to add QuickOffice to the Pixel, because Google said so.
At the launch of the Pixel a few months ago, Google's Chrome chief, Sundar Pichai, said that it would take two to three months to add QuickOffice to the Pixel, but that it would be included with it. Since it wasn't available when Google handed out thousands of Pixels to developers Wednesday, it must be coming soon.
Looking back, Pichai actually spoke quite a bit about QuickOffice's role within Google at the Pixel launch- but the media (probably correctly) focused on the Pixel hardware itself. Pichai set the stage for the Pixel handout by emphasizing, again and again, that the Pixel represented the best Chromebook experience for developers and early adopters: "if you're living in the cloud, this is the best experience you can use," Pichai said then.
Microsoft Strikes… Too Soon
Microsoft clearly anticipated a QuickOffice launch at Google I/O. On May 10, it published a blog post that directly attacked the compatibility of Google Apps as well as QuickOffice. Jake Zborowski, a senior product manager at Microsoft, wrote:
Productivity software is built to help people communicate. It's more than just the words in a document or presentation; it's about the tone, style and format you use to convey an overall message. People often entrust important information in these documents — from board presentations to financial analyses to book reports. You should be able to trust that what you intend to communicate is what is being seen.
Zborowski's post included several sample documents that users could download themselves for comparison's sake, as well as a funny YouTube video that included Rob Schenider and Pete Rose, poking fun at the "gamble" that is Google Apps. In a supporting comment, Zborowski pointed out that Google doesn't support the Open Document Format, suggesting that Microsoft is more open than Google.
Google representatives shrugged off the post, noting that the example documents relied on Office functions typical users rarely touch, such as watermarks and odd text spacing.
However, Microsoft's post also noted that Office Web Apps can now be used within Android, leaving the Microsoft-Google competition within the Android tablet space as an app – Google's QuickOffice – versus a cloud solution, Microsoft's Office Web apps.
The whole point of the Pixel, according to Pichai, is to show off the power of the cloud. Microsoft, for its part, is still largely wedded to the desktop application, and the $23 billion or so that its Business Division pulls in on an annual basis. (Office 365 doesn't live in the cloud, although it has cloud hooks in SkyDrive and its subscription delivery system.) That's a target that Google has attacked for several years now, with dueling customer announcements from both sides marking the ebb and flow of the battle.
Micosoft may be right that Google Apps and QuickOffice don't offer the full capabilities of Office. But they come close – and "close" has been the selling point behind Apps all along. QuickOffice looks like it could close the gap.
Image Source: Google