Introduction to Top ETL Software Guide
In today's world, data is the lifeblood of the business landscape. Data contains all of a corporation's important information. Without this data, companies couldn't grow and thrive to become what they are today.
An analytics report by Deloitte contains a survey asking companies how data analytics has helped them. 55% of respondents stated that data analytics fairly or significantly improved their competitive positioning.
Beating the competition is only one of many benefits that comes from using data to your advantage. Data also helps improve logistics, drive sales, budget more efficiently, and a score of other positive effects. It all depends on how you use your company's data.
It's next to impossible for anyone to navigate through all of their business data on their own. Data is being added and altered every single day. Business owners should look to ETL tools to help them manage and utilize their important data. You can refer to the following resources to gain insights about ETL vs ELT processes in great detail.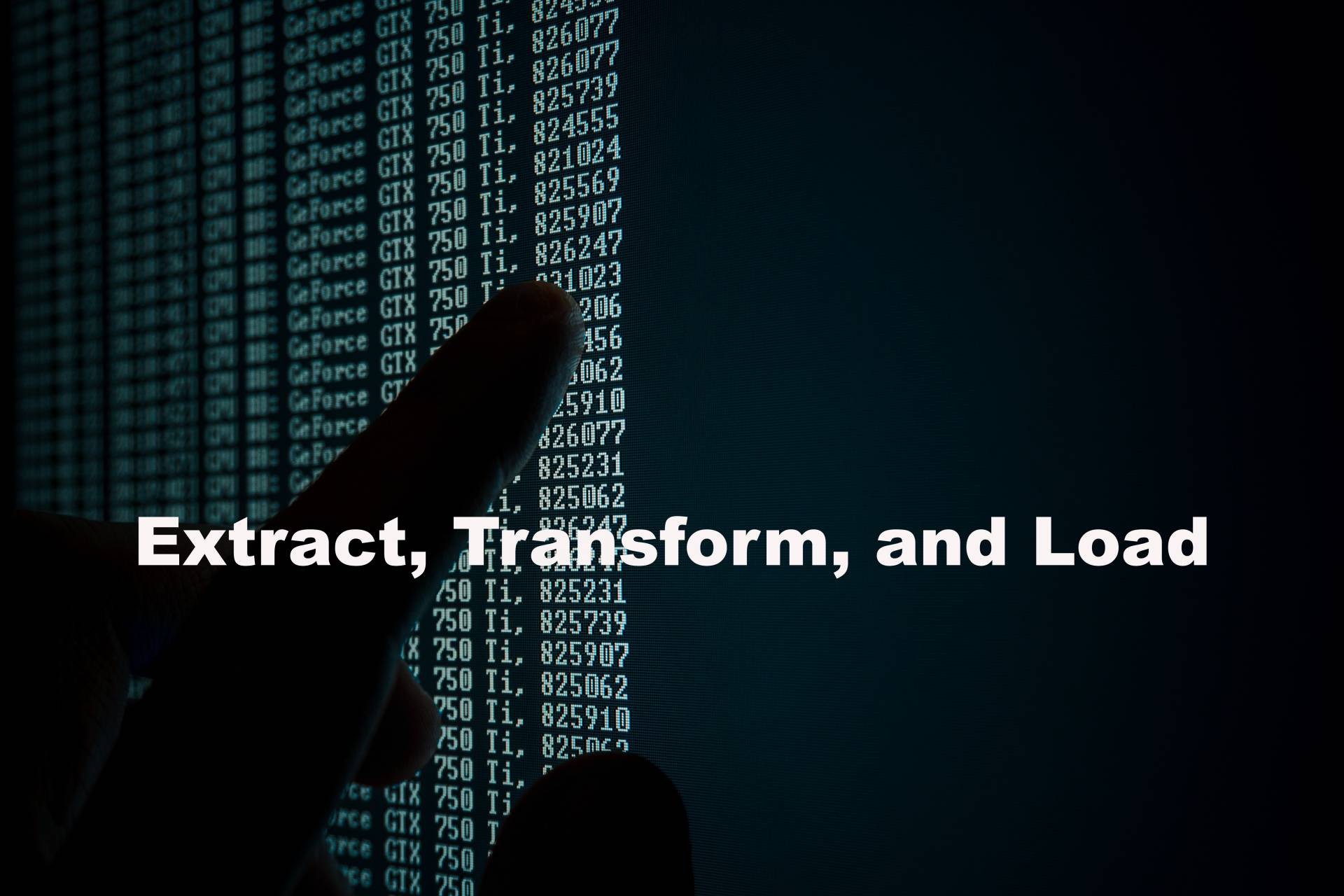 What ETL Tools Do
ETL stands for Extract, Transform, and Load. These tools extract data from a source, transform it to the correct format, and then load it into your choice of data storage–a data warehouse. You can set ETL tools to process data in this matter on a scheduled timeframe, or set up a trigger that initiates the cycle. Centralizing the data into a data warehouse is the difficult part and sets the stage for analysis into the inner workings of your organization.
Once you have all the data in your data warehouse, you can use your favorite  reporting/BI tool (Tableau, Looker, etc.) to correlate and analyze all that valuable data to make smart data-driven decisions.
Here are the Top ETL Tools in 2020:
ETLrobot for consistent and understandable data extraction
  – Best overall ETL tool for businesses

Blendo for data flow management and efficiency
  – Best ETL tool for real-time data analysis

Stitch for data pattern identification
  – Best ETL tool for data processing consolidation

Xplenty for data pipeline construction
  – Best ETL tool for all levels of tech experience

Informatica for powerful data performance
  – Best ETL tool for AI use

Alooma for all types of business data
  – Best ETL tool for scalable data processing

Talend for its capability to improve data-driven decisions
  – Best ETL tool for uncovering how to increase revenue and save money

IRI Voracity for its ability to help businesses better control their data
  – Best ETL tool for fast data processing

Etleap for Virtual Private Cloud capability
  – Best ETL tool for Amazon Web Services

Pentaho Platform for improving communications between data managers and consumers
  – Best ETL tool for increasing data transparency

CloverDX for customized data processing
  – Best ETL tool for financial services and fintech organizations

Fivetran for data management and revisions
  – Best ETL tool for pre-built data pipelines

Segment for its ability to separate operations and customer data
  – Best ETL too for customer data

Elastic for its cost-effective data solutions
  – Best ETL tool for app data

Apache Nifi for hands-on functionality and data visualization capabilities
  – Best ETL tool for graphs

Azure for reducing overhead business costs
  – Best ETL tool for Microsoft-based platforms
Selecting the Right ETL Tool
When looking at ETL tool options, you first want to determine what you will use it for. Your data is a means to an end, so set a goal you hope your choice of ETL tool will help accomplish. As you go through the list of tools below, ask these questions:
What role will the ETL tool play? Do you want it to compile transaction data, migrate application data, or integrate new data from a merger or acquisition?
How much data do you need to be processed? Larger amounts of data require a stronger or larger ETL tool.
Is there a niche feature that benefits your organization? Only select ETL tools might provide exactly what you're looking for in terms of sources and target databases.
Price is always a consideration.  Find the tool that meets your budget.  Note, many ETL tools require programmers to configure or program which substantially drives up the cost.
ETL tools are versatile and can accomplish these plus many other goals your business has. Once you've decided on what you want it to do, you can narrow down your options.
Top ETL Software Available
This guide will outline some of the most popular ETL tools out there. While they all have similar functions, some of them are better at certain things than others. Take a look at the individual features that set them apart and see which one best fits your business.
– Best overall ETL tool for businesses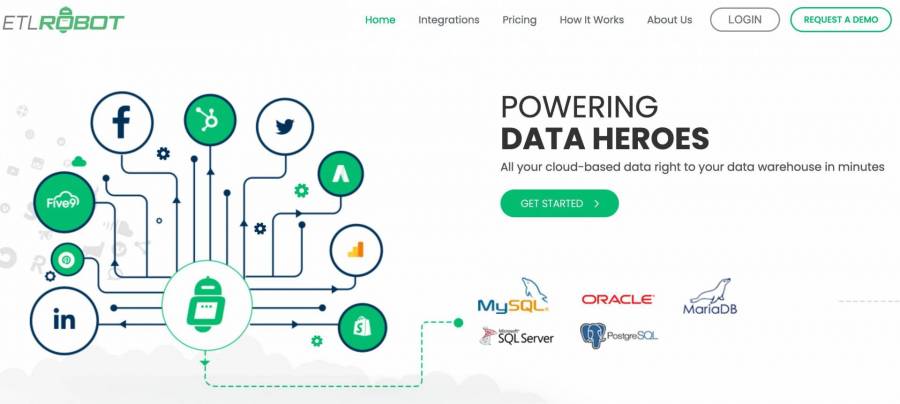 Here you have your own personal data robot to do your bidding. ETLrobot does exactly what it says, extracting your data, transforming it, and loading it to your preferred data warehouse around the clock. Even when you're not working, ETLrobot is.  Not only is ETLrobot the most affordable tool, but it is also great at de-duplicating data and maintaining a consistent and understandable data format.
Setting up ETLrobot is simple. You decide how you want your data to be moved and it'll do the work for you. Later, you can add integrations that give your data more worth.  If you don't initially see a source or target you need, they are good to work with and fast to add new integrations.
– Best ETL tool for real-time data analysis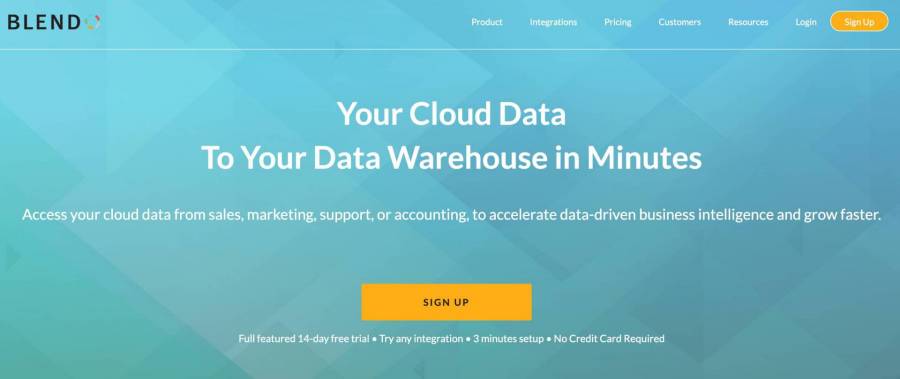 Trial and error is a process most are familiar with in the business world. Sometimes you don't know what your best option is until you've tried them all. If you're not using data, you're basically throwing darts with a blindfold, hoping to hit the bullseye. Then you wonder how you did it.
Blendo changes that. It helps you manage your data flows, but also helps you identify the most effective use of your data. This real-time analysis takes out both trial and error, and creates a more streamlined process for your business to follow.
– Best ETL tool for data processing consolidation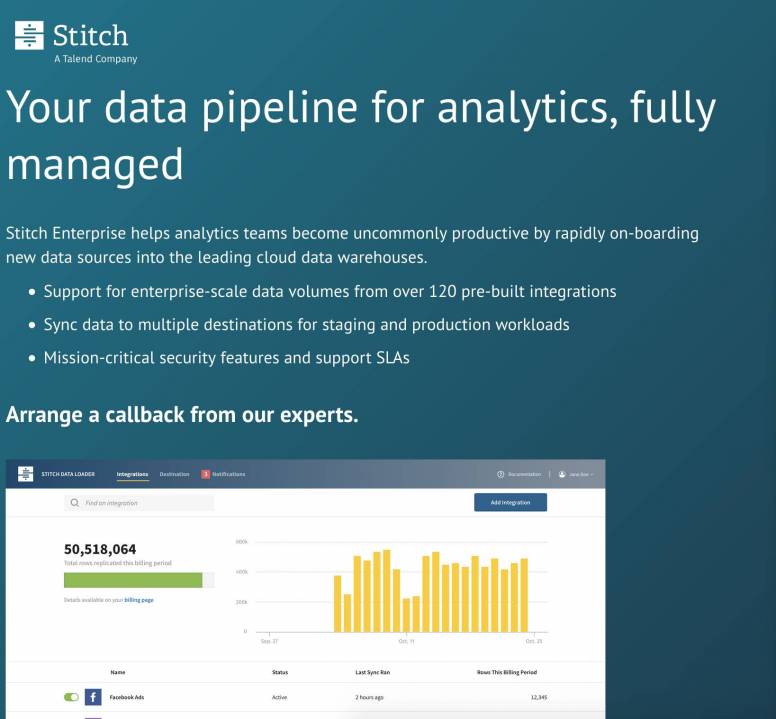 A stitch refers to a loop of thread that connects fabric together. Numerous stitches create a final product, like a sweater or a hat. When it comes to data, Stitch uses this approach to connect all of the tools your business uses to create one final product for data analysis.
There are tools for compiling, loading, and analyzing data. This can create a complex thread that is difficult to follow. Using Stitch allows you to consolidate all of your data procession to spend less time gathering it and more time using it for the benefit of your organization.
– Best ETL tool for all levels of tech experience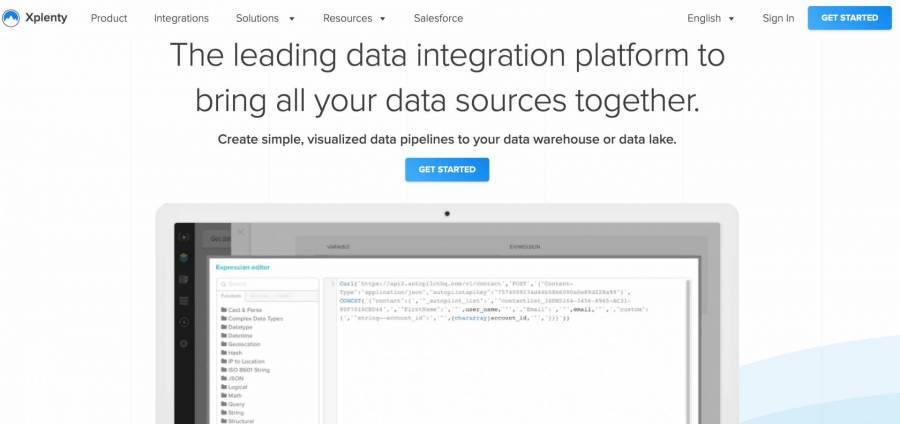 Your data likely comes from more than one source. If that's the case, you'll want to be able to integrate all of your data sources to get the best picture of your business. Xplenty helps you build data pipelines to accomplish this.
No matter your tech experience, you'll be able to build data pipelines with Xplenty's help. The more you learn about the program, the more advanced pipelines you can build. It's a way to help you grow alongside your business, for maximum success.
– Best ETL tool for AI use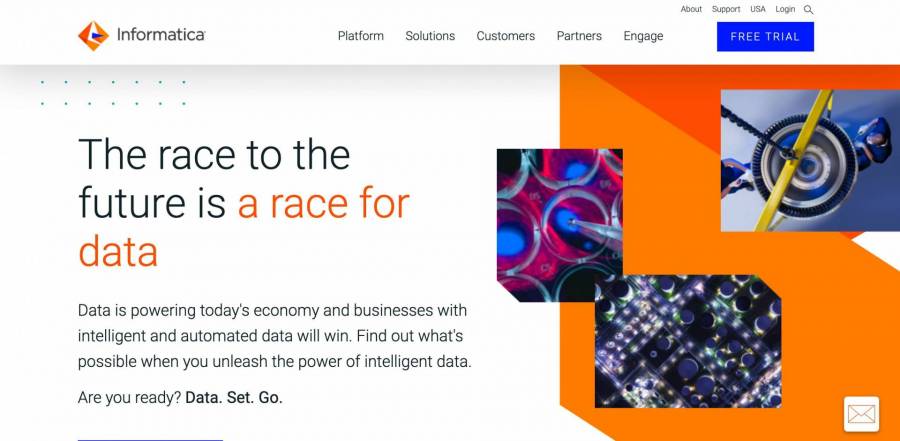 If you're here for the numbers, here are some stats about Informatica. It handles 15 trillion cloud transactions per month, a number that is rapidly going. How is it getting so much business? By proving itself as a top ETL tool which has led it to be the software of choice for 85 Fortune 100 companies.
Something that sets Informatica apart is its use of AI to improve how your company uses data. This approach helps you stay ahead of the curve, making real-time decisions that can launch your company ahead of the competition.
– Best ETL tool for scalable data processing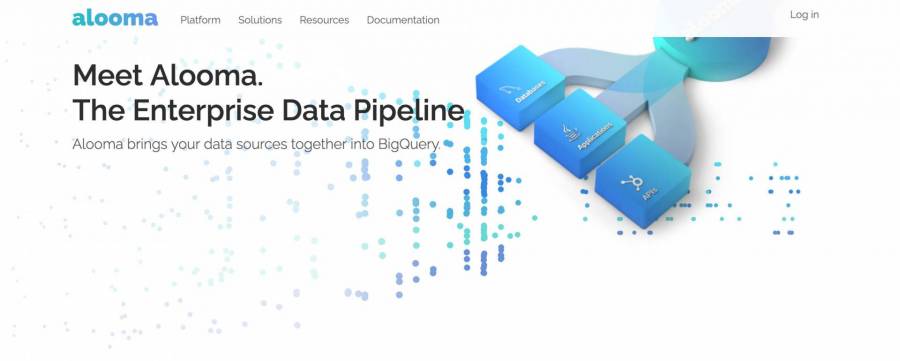 Some organizations only need to handle small amounts of data. Alooma is scalable, meaning no matter the amount of data you need to process, their tools will work for you. As your organization grows, Alooma can take on the extra workload.
Just as the size of your data input might fluctuate, so can your strategy. Your level of structure can change depending on what you want to get out of your data, and Alooma can help you quickly make alterations. It can even adjust in real-time to make sure you're getting what you want.
– Best ETL tool for uncovering how to increase revenue and save money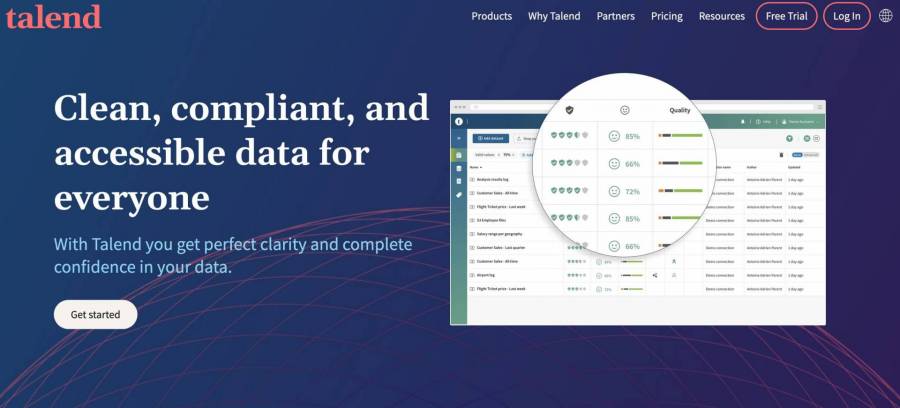 Your data should be put to use. There's no use in storing it without a purpose. That's why Talend focuses on helping businesses discover ways to save money and increase revenue. Data analytics uses the numbers to make that happen.
When it comes to your business, you don't just want data, you want the best data available. Utilizing poor data could cost you money, and even end your entire operation. Talend provides high-quality data in real-time so that every data-driven decision you make counts.
– Best ETL tool for fast data processing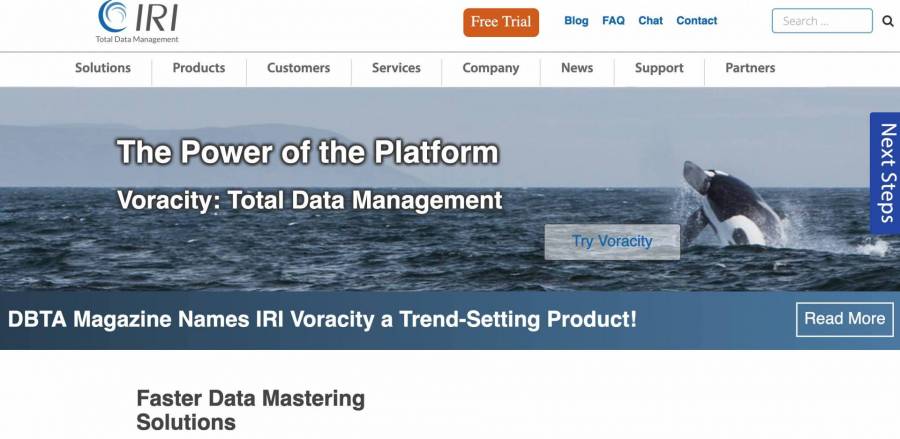 Some people are very picky about where their data goes and how it's being used. IRI Voracity understands that and allows you to control your data at every stage. Those who like a heavy hand on their data processing can get the maximum value out of it.
Now that might sound like a tedious process designed for a select few, but IRI Voracity actually helps you use your data faster than ever. Even with a more watchful eye, its software is able to manage tons of data at a time, helping you get a bigger look without spending hours trying to find it.
– Best ETL tool for Amazon Web Services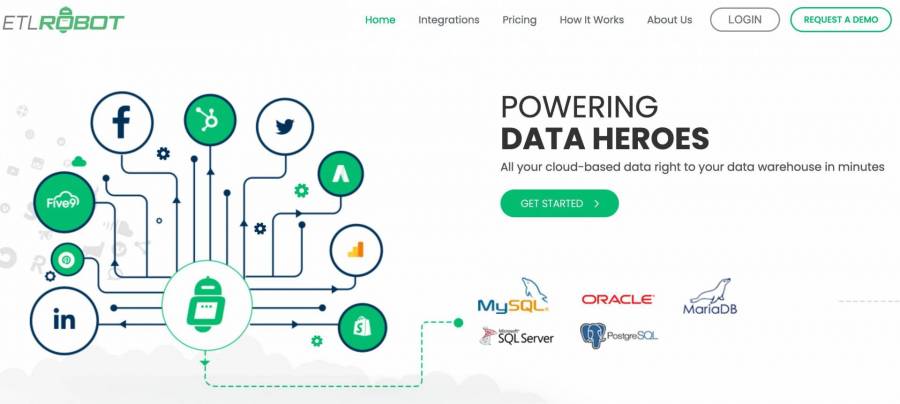 The clever name isn't the only selling point for Etleap. It specializes in Amazon Web Services, allowing you to set up your own Virtual Private Cloud and run your data to your perfect specifications.
Even if AWS and VPC aren't your acronyms of choice, Etleap has all the data analysis tools you need to get your business moving. You'll save time and energy with this tool, and reap the benefits of your newfound data.
– Best ETL tool for increasing data transparency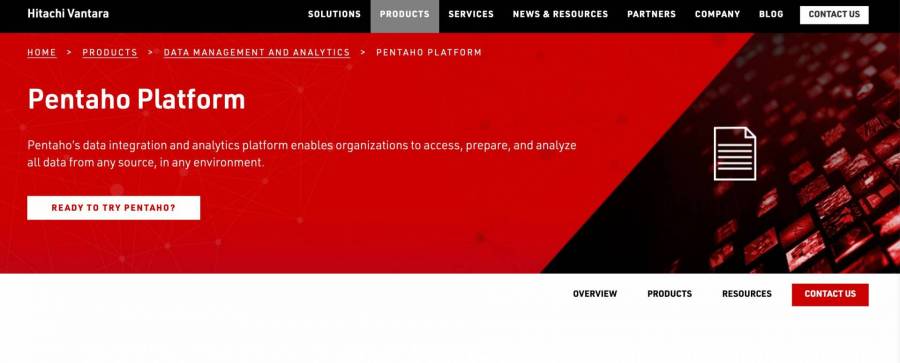 Pentaho is a product provided by data solutions company Hitachi Vantara. Pentaho Platform is Hitachi's data management and analytics program for organizations. Its end goal is to improve the flow of communication between data managers and consumers.
While many companies are looking to use data for their own needs, using it for the benefit of the consumer is also a beneficial practice. Data promotes transparency and boosts trust, both things a company needs to succeed.
– Best ETL tool for financial services and fintech organizations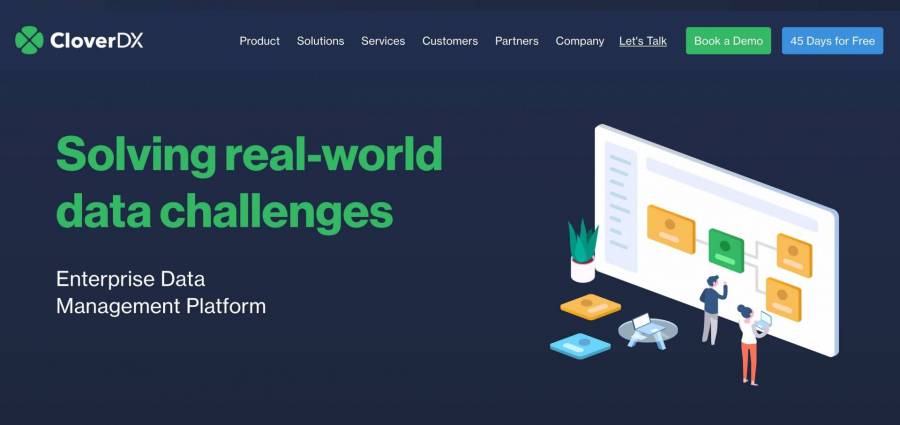 There's no one-size-fits-all solution when it comes to ETL data processing. Different companies across different industries will want to use their data for different ends. CloverDX keeps this in mind, structuring software to fit the needs of each user.
CloverDX has a number of examples on their site that portray this. Banks need high quality reporting and security. FinTech providers need to handle a lot of data fast. These are two very different approaches, and they can both be done with CloverDX.
– Best ETL tool for pre-built data pipelines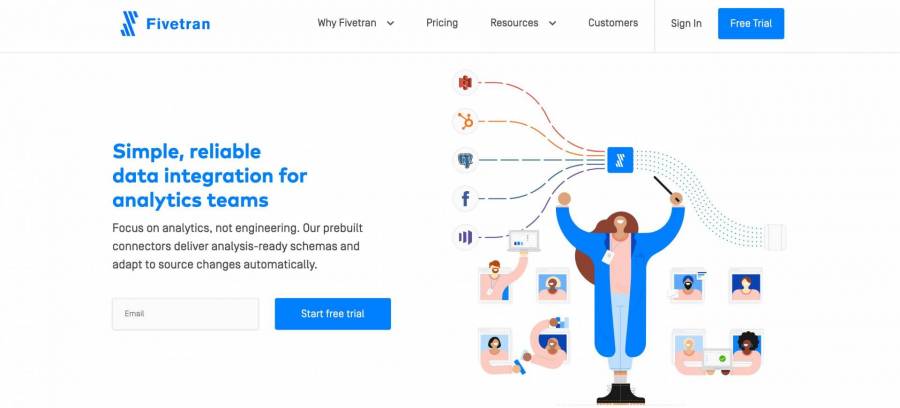 Business owners want to worry about what the data is telling them, not how to manage it. Fivetran has all of its data pipelines pre-built for you. Just plug in what you want, and you can worry about the analytics rather than the process.
Fivetran also ensures that everything continues to run smoothly for you. It monitors the integrity of their pipelines 24/7 and makes it easy to make changes to your ETL strategy to get the data you need.
– Best ETL too for customer data
Customer data can differ in many ways from operational data. Segment is your go-to ETL tool if customer data is what you need the most. This helps you attract and retain more customers than ever by using the numbers to perfect your sales and marketing strategy.
Knowing what your hottest product is, how many people leave your website without purchasing, and what your most popular demographic is are all examples of data that you can use to make your business strategy more effective.
– Best ETL tool for app data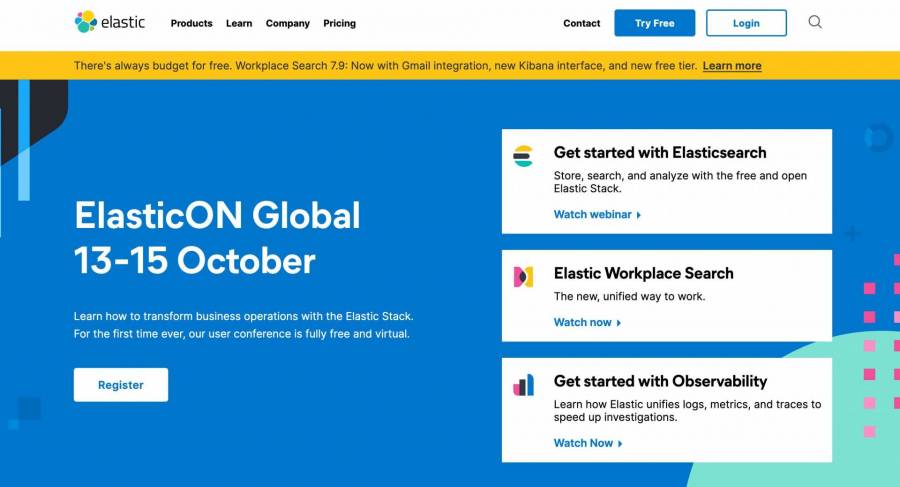 Data is a fairly concrete set of numbers, so where does elasticity come into play? Elastic believes you should only pay for the resources you use. It uses an elastic payscale that tailors to your needs, helping you manage your data without breaking the bank.
Once you start using Elastic, you'll be able to easily search through and analyze the data you input. You can even take a look at app data, something some developers will be very grateful for.
– Best ETL tool for graphs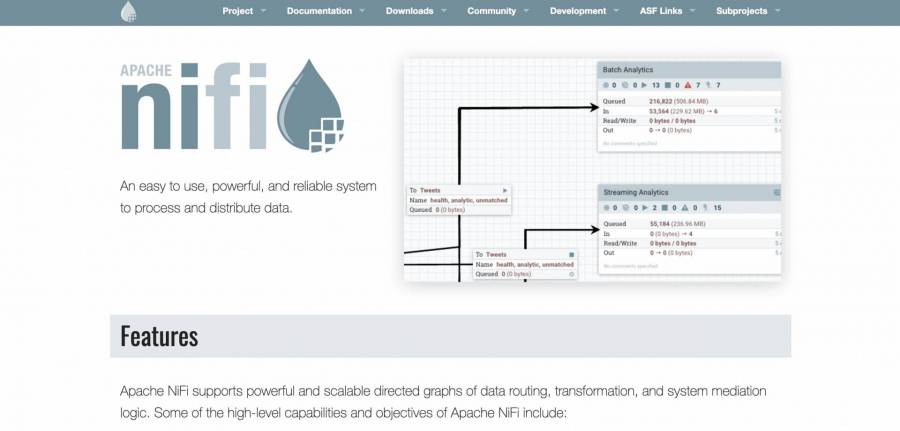 Many people prefer to view their data in customized graphs, just as they did in math classes across the nation. If graphing is your style, look no further than Apache Nifi. It provides a solution that brings your ideal graphs to life, getting you up close and personal with your data.
Apache Nifi is a more hands-on ETL tool. While highly configurable with the ability to build as you please, you'll need to put in the effort to construct your perfect design. Once you've done so, you'll have the perfect data powerhouse for your business.
– Best ETL tool for Microsoft-based platforms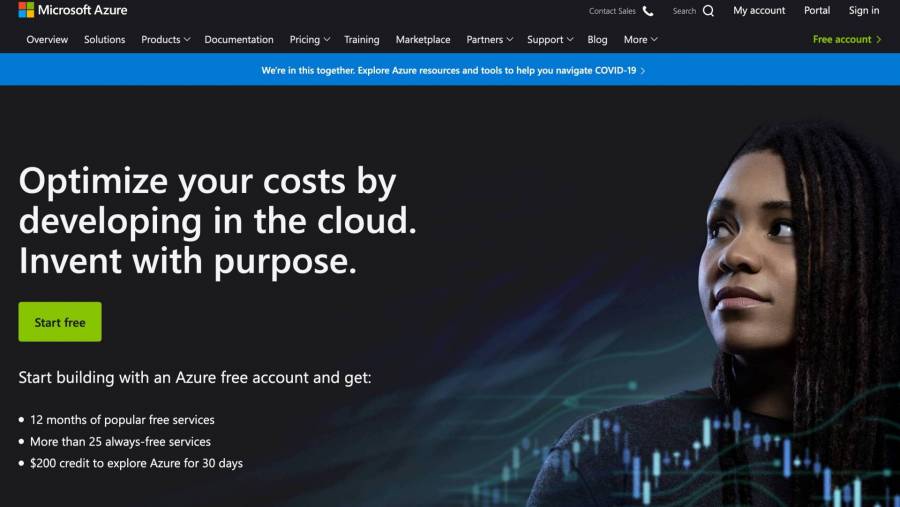 Are you an avid fan of Microsoft products? Here's a chance to expand your arsenal. The Azure Data Factory is Microsoft's take at an ETL solution. If you already trust their products, this might be an easy decision for you.
This product is worth more than its name alone. Build your data flows and put them to work with Azure's goal of helping you cut down on your business' overhead costs by implementing their software.
Final Thoughts
Data is critical to the future of business. If you're not using it, you're already falling behind. While some companies are OK without adapting right now, the rapid shift to technology will force them to adapt sooner than later.
No matter what your data needs are, there's an ETL tool for you. Companies that take advantage of the volumes of information at their fingertips will have an edge over anyone who fails to do so. List your goals and needs, and analyze these ETL. Watch how data can transform your business.