How do we make personal and commercial drones safe? Some of the biggest names in technology put their heads together at a NASA convention in California to address that issue, and Amazon is the first to step up with a detailed proposal. Its idea: build a drone highway in the air.
Action of some sort is most definitely needed. Drones flown by the public have been getting too close to airports, interfering with firefighting operations, and even crashing into national landmarks.
Amazon's plan involves two different paths for traffic—an expressway for long-haul travel and a separate, slower "local" lane for shorter trips. Fundamentally, the approach could clear some of the biggest hurdles for drone safety, and if it's adopted, it would offer some clear guidelines for anyone interested in developing or using this technology.
Express Or Local?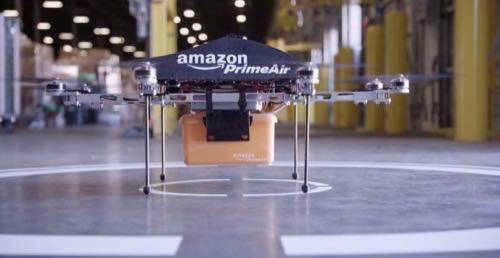 Amazon—which has been exploring drone use for product deliveries—has a deep and obvious interest in making sure the airborne technology flies. Before it can unleash a fleet of compact air couriers, it wants to make sure safety concerns must be the first priority.
The e-commerce giant's two-lane plan envisions the slower route occupying the air below 200 feet, with faster long-distance drones traveling along a band of sky between 200 and 400 feet. It also recommends a no-fly zone between 400 and 500 feet.
Federal Aviation Administration has already banned drone flight for airspace higher than that, at least for hobbyists, so the dead zone would offer some padding between the traffic lanes and that prohibited airspace.
See also: Amazon's FAA Exemption Doesn't Make Prime Air Any More Real
The proposal hinges on the devices communicating with each other, so that every Unmanned Aerial Vehicles (UAVs) in the sky will know where others are. That sort of networking could lead to a centralized air traffic control system for drones. If a flying gadget can't connect to others, it will be required to remain below 200 feet.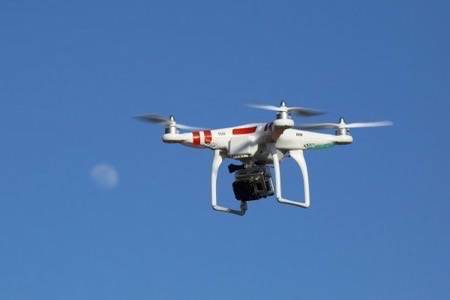 With potentially thousands of small drones may take flight in the next few years, Amazon also wants new and existing hardware makers to consider safety during product development.
If they integrate software and components that can detect nearby obstacles on their own, drones would be able to identify dangers, such as a flock of seagulls, as well as other aircraft. The overarching control network could then provide more logistical assistance for incoming drones farther afield.
"It's completely doable," Prime Air's Gur Kimchi told Bloomberg News. "We can only be safe and efficient if everybody else is safe and efficient."
Letting Safety Take Flight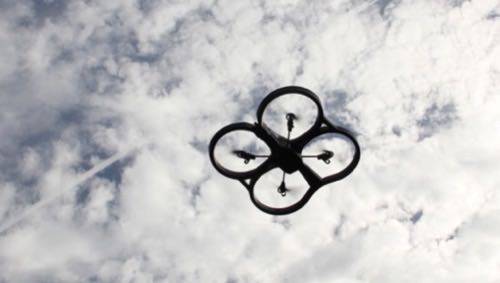 The devices have become nuisances for some public locations, so the FAA also requires consumer drone pilots to fly them within sight and avoid airports, people and stadiums. Other sites, like national parks, independently banned them as well.
Amazon's plan may not prompt anyone to relax those rules. But it might mitigate the annoyance enough to prevent tougher crackdowns on them—at least when it comes to safety. (Privacy is another matter.)
This and other proposals are being considered as part of NASA's nascent Unmanned Aerial System Traffic Management system, which includes Google and Verizon as partners.
"We think the airspace side of this picture is really not a place where any one entity or any one organization can think of taking charge," said Google's Dave Vos, who confirmed his company's commitment to an open and shared method of drone control last week. "The idea really is anyone should be free to build a solution."
Like Amazon, Google is also interested in drone technology for deliveries. Vos heads up Project Wing, a Google X experimental program that's exploring how drones can be used for deliveries—just like Prime Air.
Eventually, those machines could be used to transport anything from an Amazon package to a life-saving supply of medicine to the remotest parts of Earth, unhindered by traffic jams or infrastructure problems. But they can't deliver on that promise—or anything else—until tech makers ensure they can fly safely first.
Lead photo from The Fifth Element, courtesy of Columbia Pictures; Amazon Prime Air photo courtesy of Amazon; drone photos by Don McCullough and Jon Mills