The AI revolution is afoot. Like the steam engine, combustion engine, and computer revolution before it, artificial intelligence will undoubtedly profoundly impact how humans work and live.
One of the most exciting advances in AI development is deep learning, which powers a range of technologies from facial recognition to self-driving cars.
Though many people are familiar with its practical applications, like autonomous vehicles, few understand how deep learning works today. You will want to follow these people on LinkedIn, Twitter, and other social media for true updates in the fascinating updates in AI.
Yann LeCun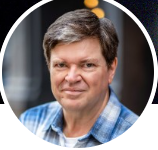 Yann LeCun is a French computer and cognitive scientist considered one of the pioneers of artificial intelligence. He is the head of the AI research lab at Facebook, overseeing research in artificial intelligence, machine learning, natural language processing, and more. LeCun is also working as a Silver Professor of Computer Science at New York University. Enjoy this YouTube with Yann LeCun.
LeCun has been awarded numerous accolades, including the ACM Turing Award, which he humbly shows on his website, mentioning, 'sounds like I'm bragging, but a condition of accepting the award is to write it next to your name.'
LeCun's work has had a profound impact on artificial intelligence as well as other fields of computer science. His contributions include several ground-breaking ideas and creations in fields such as artificial neural networks and vision processing that have shaped our understanding of learning and intelligence today.
Geoffrey Hinton

Geoffrey Hinton is a world-renowned artificial intelligence researcher and educator with a Ph.D. in AI from the University of Edinburgh. After finishing his degree, he became a research scientist at a Google Brain-based facility. He led a group of engineers to develop deep neural networks and the deep learning revolution. This work has been instrumental in shaping today's AI landscape. Enjoy this YouTube with Geoffrey Hinton.
One of the breakthroughs in AI and computer vision history is the creation of Alex-Net, an image recognition program designed with the help of his students. Hinton also received the Turing award along with Yoshua Bengio and Yann LeCun. This led to the three of them being called the 'Godfathers of Deep Learning.'
Hinton is also the founding director of the University of Toronto's Vector Institute for Artificial Intelligence and the Canada Research Chair in Neural Information Processing Systems. He is a frequent speaker on AI topics, often giving keynote speeches and participating in panel discussions. While his contributions to the field are undeniable, it's worth noting that they're limited to academia.
Kate Crawford

Kate Crawford currently works at Microsoft as a senior principal researcher. She also works as a visiting professor at the MIT Center for Civic Media. She has a background in cultural and media studies and has published widely on the social and cultural impacts of big data, machine learning, and AI. She's also a founding member of the AI Now Institute and served as its co-director. Enjoy this YouTube with Kate Crawford.
Her main contribution to the field of AI is her critical perspective on the social implications of technology and how it can perpetuate existing power structures and biases. Through her writing, research, and public speaking, Crawford has helped to bring attention to important ethical and policy questions surrounding AI. He has advocated for more responsible and equitable development and deployment of the technology.
Demis Hassabis

Demis Hassabis is a co-founder and CEO of DeepMind, an AI company focusing on neuroscience. Google later bought the company in the year 2014. Enjoy this YouTube with Demis Hassabis.
Hassabis has a Ph.D. in cognitive neuroscience from University College London and has worked on deep reinforcement learning and game AI, leading to AlphaGo, the first AI to defeat a world champion in Go.
Demis himself was a gaming enthusiast, and right after graduating in computer sciences, he founded Elixir Studios, a pioneering video games company. His interest in gaming led him to develop the game ai.
Moreover, Hassabis is among the leaders in ai because of his work in autobiographical memory and amnesia which led him to author several academic papers that heavily influenced the ai field.
Fei-Fei Li
Dr. Fei-Fei Li is a computer scientist, artificial intelligence expert, and entrepreneur. She holds a Ph.D. in Electrical Engineering from the California Institute of Technology and a BS in Computer Science from Princeton University, both with honors. Enjoy this YouTube with Dr. Fei-Fei Li.
She was a professor at Stanford University before joining Google in 2017 as the Vice President of Google and Chief Scientist of Google Cloud AI/ML. Dr. Li has led teams developing vision and machine learning for large-scale image and video recognition creating ImageNet, a massive database of annotated images that has become a benchmark for computer vision algorithms. Her research has had a major impact on fields from computer vision to artificial intelligence.
Leading global tech companies such as Google and Facebook have recognized Dr. Fei-Fei's work and appointed her a distinguished scientist. Dr. Li has been instrumental in shaping AI research through her contributions to machine learning and vision. Her years of experience have made her a leading voice on AI development within tech giants and governments worldwide.
Ian Goodfellow

Ian Goodfellow works at Deep Mind and was previously Apple's Machine Learning department director. He did Ph.D. in machine learning from the University of Montreal and has published numerous research papers in top-tier conferences and journals. Enjoy this YouTube with Ian Goodfellow.
Some of his notable achievements include being the lead author of the textbook "Deep Learning" and co-inventing the generative adversarial network (GAN) framework, which has become one of the top-used techniques in deep learning.
Goodfellow's main contribution to the field of AI is his pioneering work on deep learning and developing the GAN framework. Through his research and writing, he has helped to advance the field and popularize deep learning, leading to several breakthroughs in computer vision, natural language processing, and other domains. He is also a well-known and respected figure in the AI community and has helped to foster greater collaboration and exchange of ideas between researchers, practitioners, and policymakers.
Kai-Fu Lee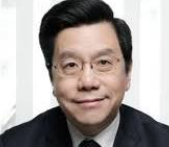 Kai-Fu Lee is a tech thought leader with a Ph.D. in Computer Science. He has worked as a founding director at Microsoft Asia, former president at Google china, and the CEO at Sinovation Ventures (a venture capital firm). Enjoy this YouTube with Kai-Fu Lee.
His areas of expertise include artificial intelligence and machine learning, speech recognition, and the impact of AI on society and the global economy. As a thought leader, he's made significant contributions to the growth of AI and its impact on society.
A prominent scholar, Dr. Lee has been a global keynote speaker at numerous tech conferences, including TED. Anyone looking to read about the growth of AI and tech in China should read his book ai Superpowers: China, Silicon Valley, and the New World Order. With his experience in the tech industry, Dr. Lee is an influential voice in the discussion surrounding AI and its role in the future of technology. His work has helped shape the advancements made in the area of AI over the years
Ilya Sutskever

Ilya Sutskever is a co-founder of OpenAI, a non-profit AI research company. He has made several significant contributions in the deep learning field, including establishing AlexNet, a CNN (Convolutional Neural Network), and Geoffrey Hinton and Alex Krizhevsky. Enjoy this YouTube with Ilya Sutskever.
Sutskever has also worked as a research scientist at Google Brain, where he worked with Quoc Le and Oriol Vinyals to program sequence-to-sequence learning algorithms.
As a researcher and leader, Sutskever has made significant contributions to AI research that have had a major impact on current fields, the current ChatGPT, and the establishment of all AI-based tools powered by Openai.
Andrew Ng

Andrew "Geoff" Ng is a co-founder of Google Brain, an Alphabet Inc. division focusing on artificial intelligence and machine learning. He also worked as the chief scientist at Baidu Inc., where he established the AI sector of the company. Enjoy this YouTube with Geoff Ng.
Currently, Andrew Ng is serving as the CEO of Landing AI, which supports developers with limited datasets to take their projects from proof-of-concept to full-fledged production.
As a leader in machine learning, especially in developing large-scale online learning algorithms, Ng has played a critical role in defining the future of AI. His efforts have opened up numerous possibilities for both research and industry to address challenges that stem from AI.
His efforts have also helped expand access to AI education and research opportunities for individuals worldwide.
Mustafa Suleyman

Mustafa Suleyman is a co-founder of DeepMind, an AI company acquired by Google in 2014. Suleyman has a background in computer science and has been at the top of the development and deployment of AI technologies for over a decade. Enjoy this YouTube with Mustafa Suleyman.
Some of his notable achievements include leading the team at DeepMind that developed AlphaGo, the first AI program to defeat a world champion in the game of Go. He was also instrumental in developing DeepMind's reinforcement learning techniques, which have been applied to various real-world problems, including energy efficiency and protein folding.
Suleyman's main contribution to the field of AI is advancing the capabilities of artificial intelligence, particularly in reinforcement learning and deep learning. He has been voicing opinions about the responsible development and deployment of AI technologies.
Parting Words:
AI has a promising future ahead of it. AI is already providing us with AI-powered solutions and transforming how we work and live. Our list of professionals in the field of AI can show us the way to hear and learn about the deep work of AI and the deep learning that can take place in each person's life.
AI is a technology that requires a collaborative effort from various tech, science, and business experts to move forward. The future is exciting, and we are here now. We can follow the leading AI thinkers of our time; the time has never been greater in the history of the world — and we can all take advantage of this AI phenomenon.
The leaders mentioned above are among the foremost visionaries in the world today — setting examples for AI development.
Inner Image Photos: Most taken from these Professional Linkedin.com photos; Thank you!
Featured Image Credit: Photo by Henri Mathieu-Saint-Laurent; Pexels Thank you!