This gift list is by no means inclusive of every perfect gift — but hopefully, you'll glean some inspiration for Mom or Dad! You do realize that Mother's Day is Sunday, May 14, 2023, and Father's Day is Sunday, June 18, 2023. If you order items early, there is a lot less stress. I have given (or purchased for myself) — most of the things on this gift list. One year Mummy received a recliner for Mother's Day, and later that next year, we gave a matching recliner to Dad.
If you are thinking in the recliner direction, look at these recliner beauties. Dad (at least mine), Hubby, or brothers love tools, and a woman in our office does the most incredible woodworking items I've ever seen. But, it seems these days, most people hearing about tools — want to upgrade their office equipment tools. If your bent runs to the best productivity tools — look here. I got myself a projector — and I'm sincerely looking for a Home Theater Power Manager and any other gadget I can access.
Usually, I try (right here on gift lists) to give you a list of other lists in case your desperately looking for just the right items for those you love, someone you're indebted to, or something for all those summer birthdays. Please find something wonderful from our list.
FOR MOTHER'S DAY, FATHER'S DAY — OR FOR YOURSELF!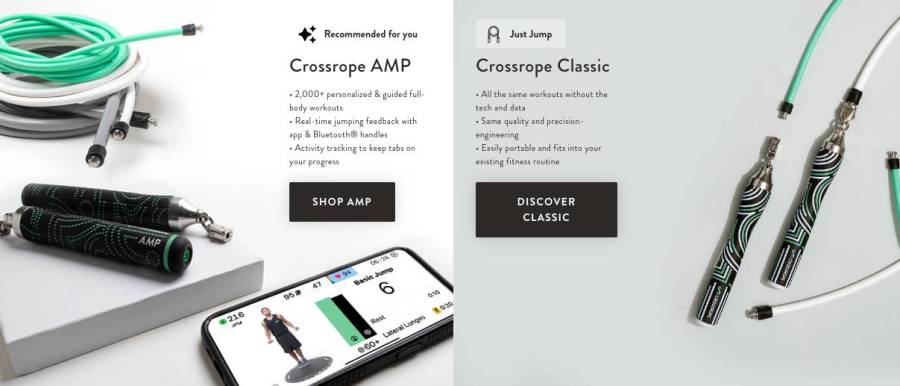 Hop on the CROSSROPE site and look at the reviews! Everyone loves Crossrope. Through the years, a jump rope is one of the things that actually works for weight loss. And you can start and stop and start and stop, and you'll still get results. This jump rope is inspiring. The handles count for you — I can even watch TV and jump — you'll love it.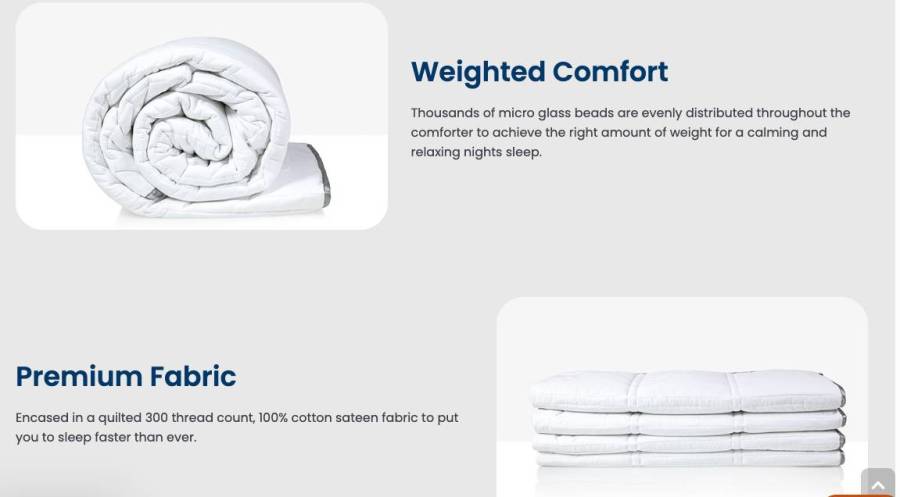 Okay — until you try a weighted blanket, you haven't lived! You can even use the Eli & Elm Blanket in the summer — but the main thing is the comfort. You feel a hugging, needful comfort. Yes, it washes up just fine — I thought the white would be a mistake — but, no — not a mistake — I love the white. You will actually fall asleep faster, even on those days when everything else is against you, and you think you won't sleep. Try it.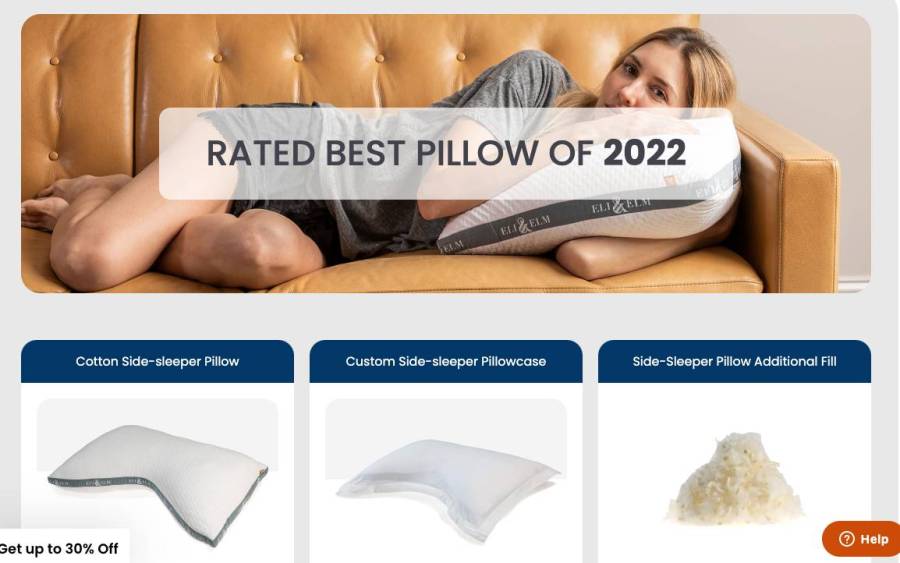 I am a pillow connoisseur — pillow hog — and pillow buff. You get the picture. I have to try every pillow on the market, and I trade off pillows during the night. It is a problem to be a side sleeper, but the Eli and Elm pillow works well for the side sleeper. This pillow is a keeper — end of story.

So — I bought this for myself. Yeah, I need a gift too. But I think the GinoBot is great for the kids to play with and program during the summer break, so I might share. Take a look at the site and see all of the other available options. The GinoBot is totally programmable — but you can use it right out of the box. A great USB connector, connects to other hardware — I love the Bluetooth connectivity.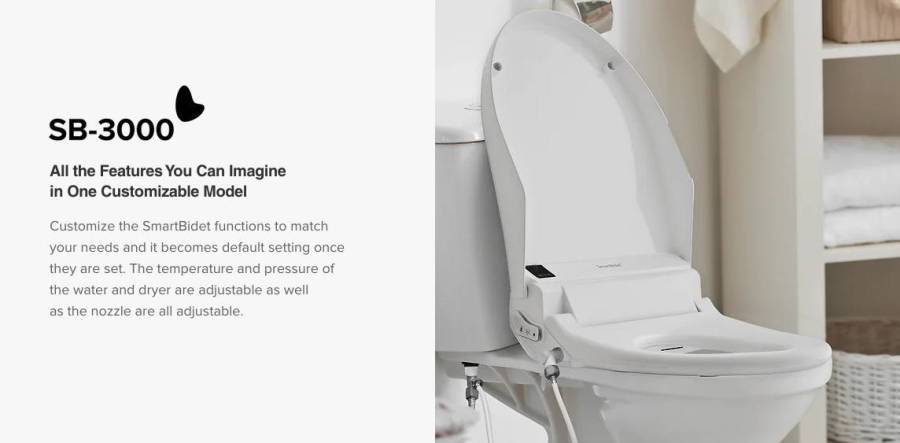 My boss and I both took a ton of flack, grief, and hardship because we both gave SmartBidet last year for Mother's Day. My boss has now changed out every toilet in his house and his cabin with a SmartBidet. It's not like you have to yank out your whole toilet and remodel the bathroom — it's the top seat part — and it's the coolest thing ever. Talk about an easy, classy upgrade!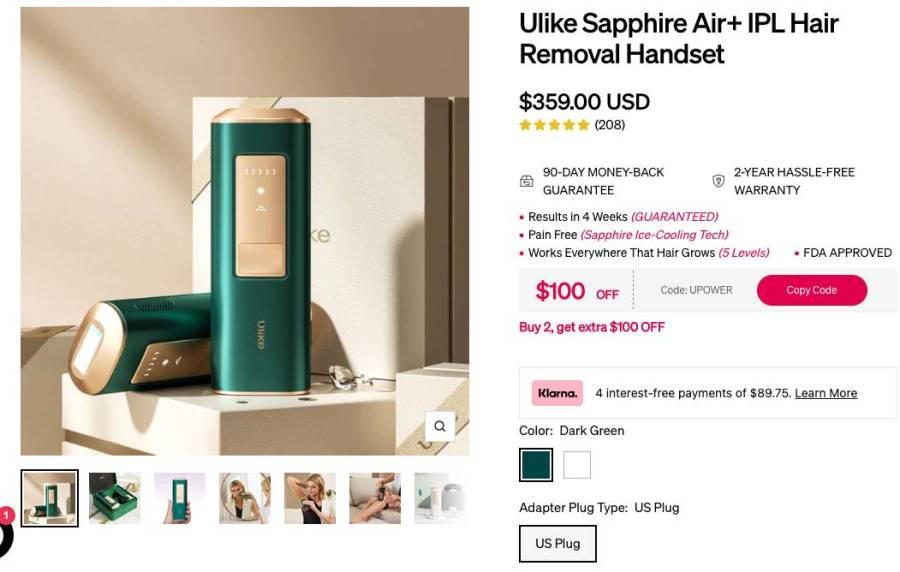 You can get the Ulike Sapphire Hair Removal Handset for $100 off right now. Mom will love it. I haven't asked a man what they think — but as for women — this is a must. A smooth and easy glide that won't be snagging on anything. I've tried out a lot of these hair removal systems and like this one the best so far.

Get on the perfect jean NYC site and watch the ad — it's worth it. If you are in advertising or want to make a commercial or vid worth watching — take a look at the site. Okay –now for the actual product — fantastic. These jeans truly make any man's body look good. Dad needs some jeans to hold on his waist without leaving the droopy-drawer butt? These jeans are it! A fantastic product that delivers. Look at the reviews — no one could make that stuff up. Women can usually find something to fit unusual sizing — men, not so much. I have a really heavy women friend who sent in her measurements and the jeans fit her without squeezing. Great product.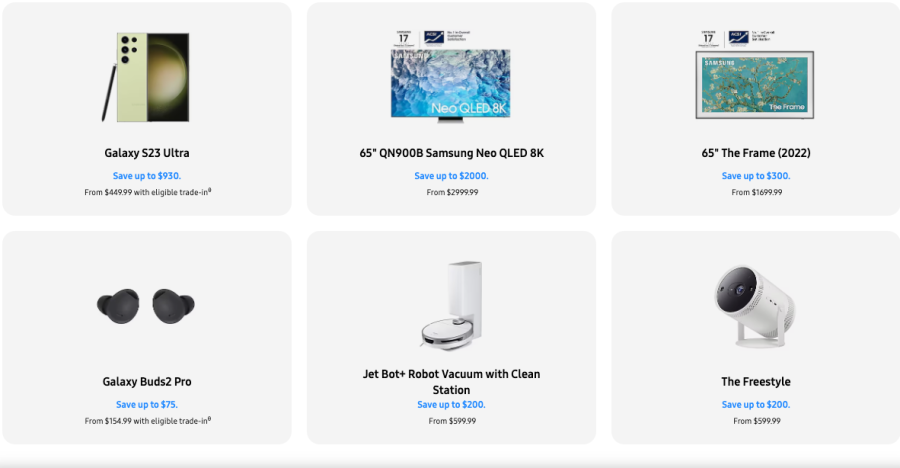 Hop on the Samsung site. I was just going to review the Galaxy S23 Ultra — which is fantastic, by the way — and I found so many awesome products that need a new home in my place. The siblings and I must update dad's TV and I haven't found one that fits the bill — but I'm going to try out the 65″ QN900B. And The Frame Smart TV is so beautiful. We have a product in the office that is an art exhibit screen — but it sure isn't a TV. Your favorite artwork or lights can be on the screen when you're not watching TV.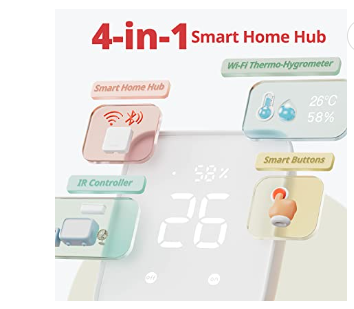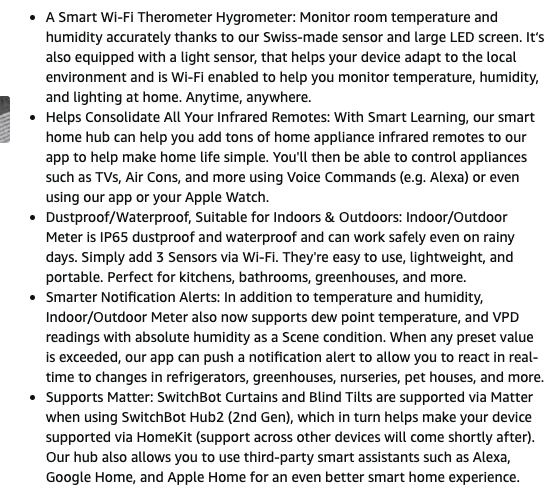 The SwitchBot-Thermometer is an easy-to-use and programable remote that even Mom or Dad can add the lights and fridge and tons of other home appliances themselves (though you can use third-party assistance (like Alexa, Google Home, etc.) It is WiFi enabled, and you can get almost everything in the house on the same remote. I'm just learning all that this sweet piece can do — and it doesn't cost much for all that you can accomplish. Check out the site and get some of the extras.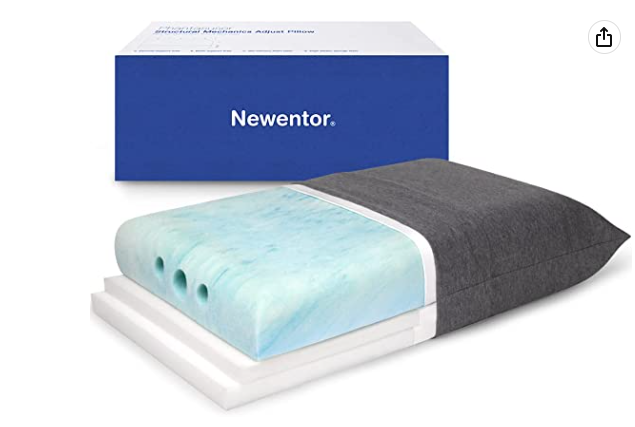 Of course, you say — another pillow. But the Newentor Pillow one is adjustable. I have a long neck, but sometimes the pillows are still too high. This height is adjustable. Great neck support on those days when you've been at the computer too long. I leave this one on the couch for the kinked-neck days.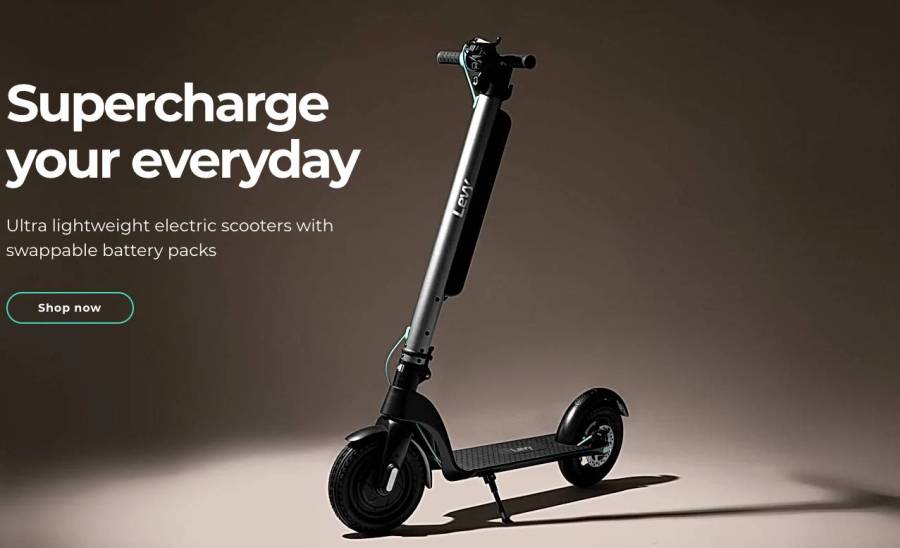 You've already heard me rave-on about the Levy Ultralight Scooter before. I can't say enough about this scooter. My boss has several of these, and that's where I got hooked on them. He lets the team (and anyone else) ride his scooter home from work and bring it back the next day. Talk about providing an experience for the team. I considered myself too old to ride one of these and have felt like I should stick a bag over my head when riding along the sidewalk during the day — but I've gotten over myself — and finely got my own. A truly liberating experience that everyone should take advantage of.

I was skeptical about whether the RYSE SmartShade would work on my heavy blinds — but the SmartShad lifts effortlessly and smoothly — and it's quiet. I can work this remotely from an app on my phone. When the west sun comes in while I'm reading in the early evening — no need to hop up and rearrange the shades — I can fix the sun in my eyes from my seat. Perfect.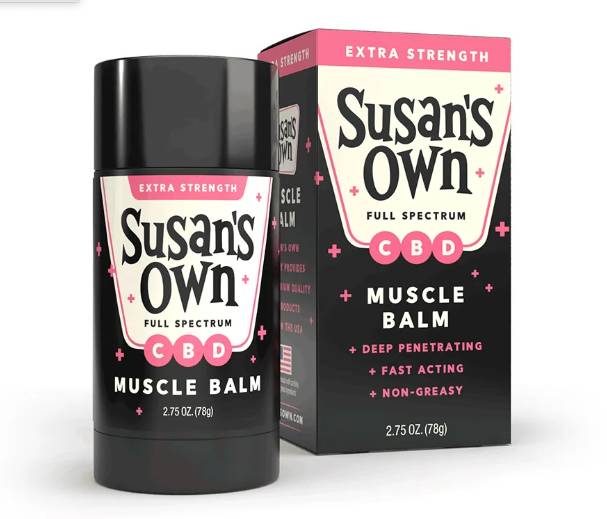 The miracle CBD formula of Susan's Own. Great product. Susan's Own rubs on, kind of like a solid deodorant rubs on, only smoother. If Mom or Dad (or YOU) get leg aches — this is the product for you. It helps with restless leg at night — but more — it helps with the leg ache after your long 10-12 hour work day. (Try the Susan's Own Bath Bombs for added relaxation.)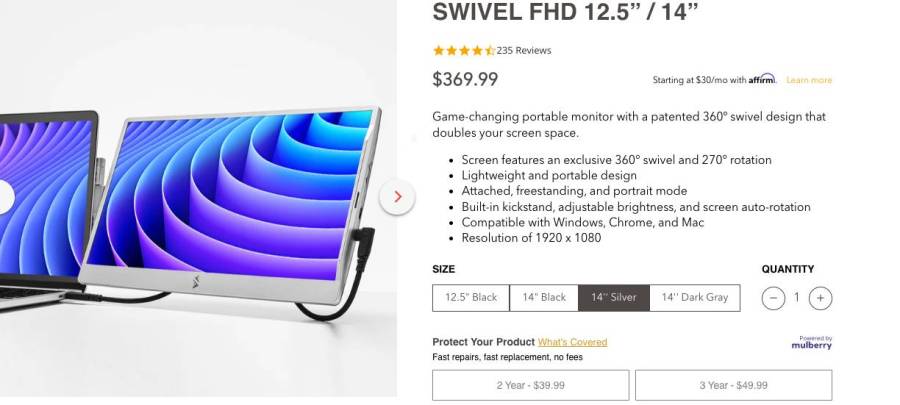 The SideTrak Swivel FHD Screen is unbelievable. SO easy — SO accessible. You can easily take your screen on vacation so you can get your work done while you're away from home. Easily supported by your computer. Lightweight — SO lightweight, and it swivels and rotates however you need it to. It stands on its own and is compatible with any computer. Plug in and work — you can adjust the light so you won't disturb people sleeping in your hotel room.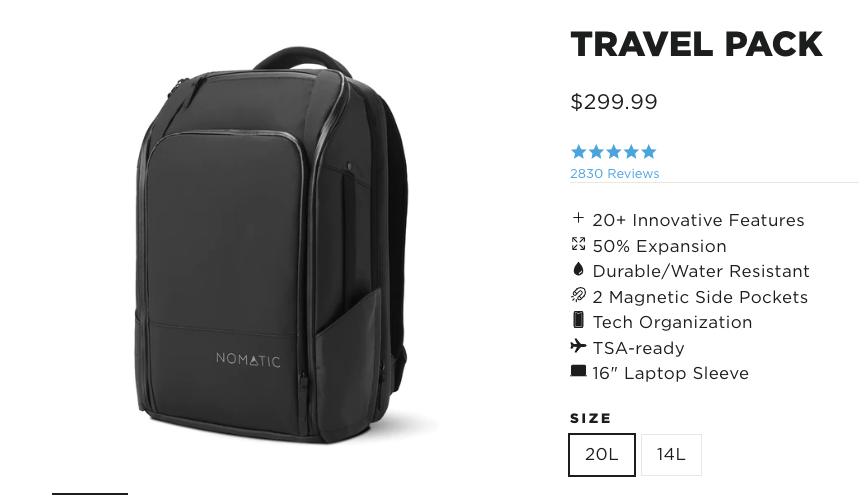 The Nomatic Backpack has a hefty price — but it's worth it.  These come in many sizes, and you can get just the right pack for your circumstances. You can get a bigger travel backpack (40L) — but the laptop backpack is the one I got. All of the Nomatic packs are collapsible, and each of these comes with many optional accessories. Your computer is safe in one of these.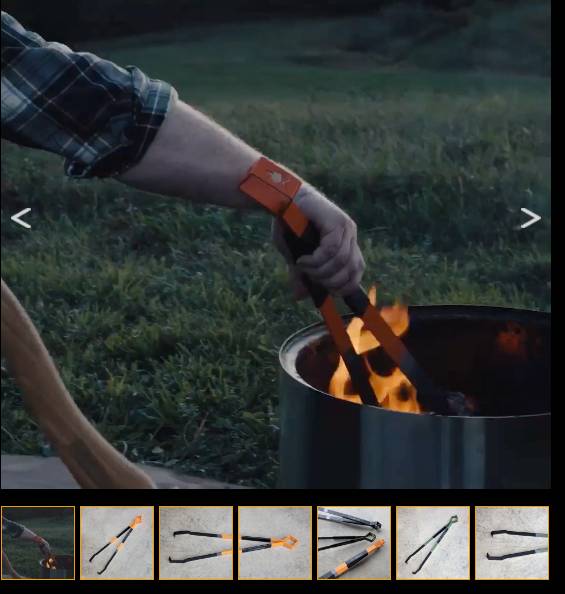 I decided last summer I was not going to get burned on the backyard grill again. With the extra length on the Talons, you won't get burned (or even too hot) again. You can also find many other backyard and cabin delights on the PitCommand site.

If you haven't tried a self-mopping system yet — now is the time, especially for Mom. My Mom was one of those who still scrubbed her floors on her hands and knees. Whoa!! No more of that. Get this for Mom's Day this year.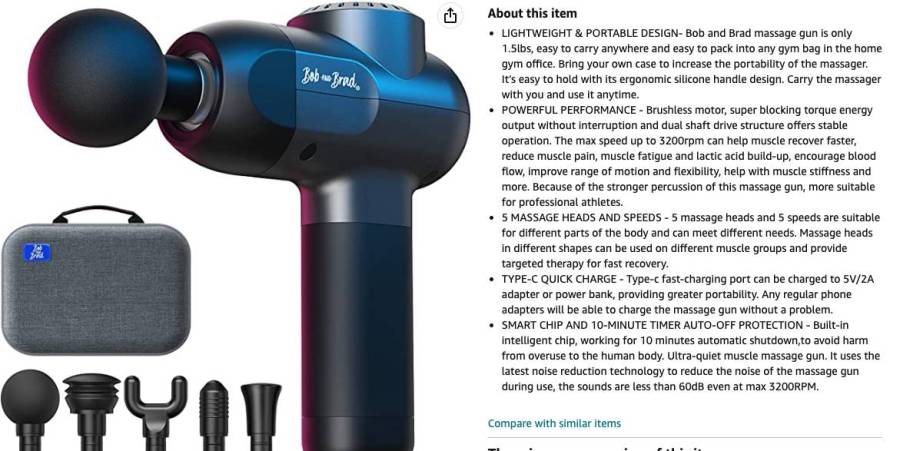 We have several of the Bob And Brad Massage Guns. They are not expensive, and EVERYONE uses this product when they come to visit. Are you into playing Pickleball? You might need the Bob and Brad Massage Gun. Are you a little aggressive on your snowmobile rides or jet ski days? You may want a Bob and Brad Massage Gun. After a big weekend cleaning out the garage this spring — you will definitely want one of these helpful massage guns.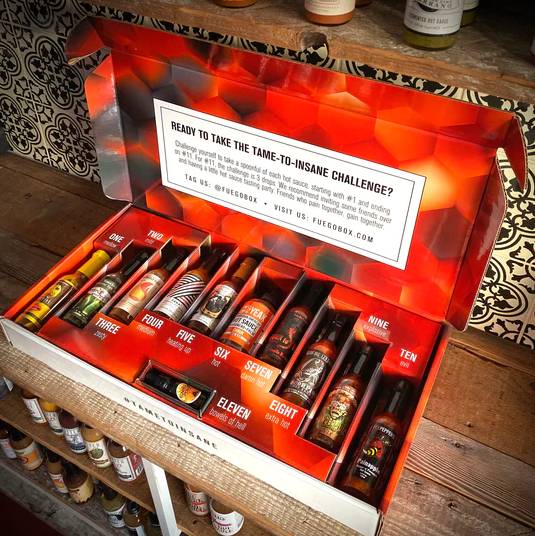 The Fuego Awesome Sauces is a  fun gift that you can give anyone that is a backyard aficionado. This is a really fun and unexpected hostess gift too. Everyone loves to try these out.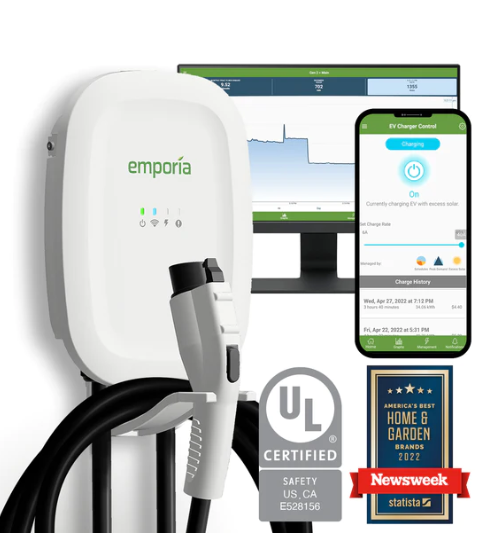 You'll love your new Emporia EV Charging Station. Worth it just for the 24 foot cable. You'll love the hardwired installation. The Emporia is UL and Energy Star Certified — and you can even use your Smart Home Energy Monitor to automatically charge with excess solar power during peak demand. Meets all safety requirements—Qualifies for Federal alternative fuel tax credit rebates and incentives.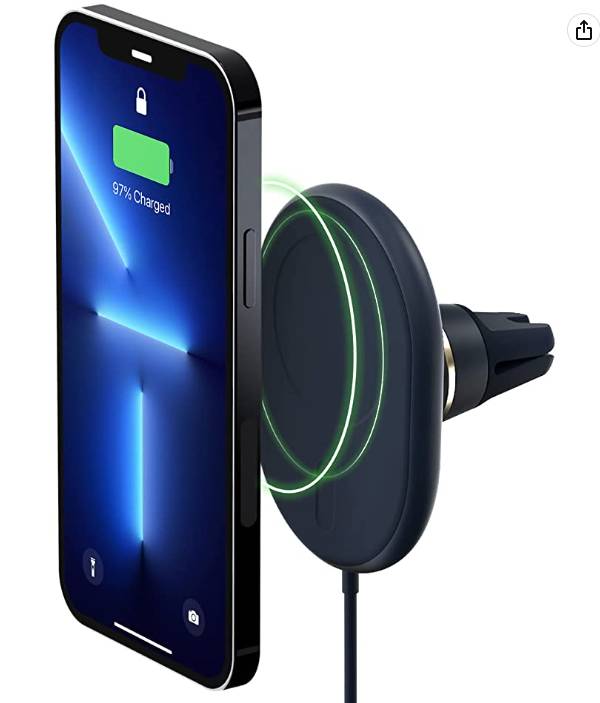 The iOttie Velox Magnetic Wireless Charging Car Mount is easy to use and transferable if you have to change vehicles with the Hubs. You'll love that nothing is sticky on your car dash. The car mount has great connectivity and is compatible with your smartphone or cellular device.
For the Hub's — or Wifey — or Grammy to quiet the kids — and these go great for Mother's Day, and Father's Day giving.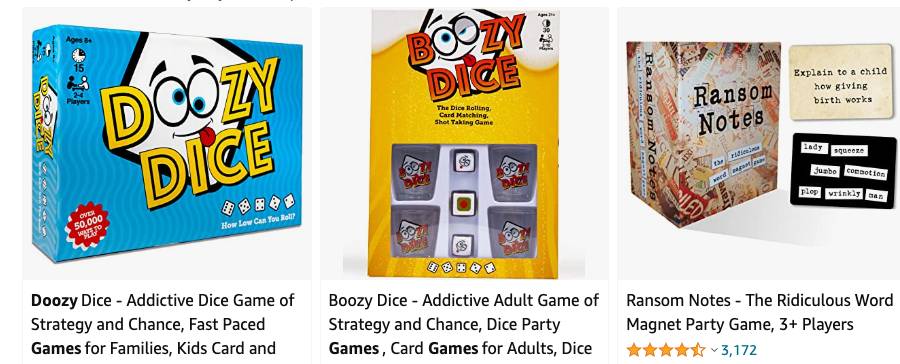 My kiddos love the Doozy Dice games and can't get enough of playing games with us. Hop on this Amazon site and look at all of the games and wonderful hours of fun you can have with the family.

Your kiddos don't have to have their ears damaged with headphones on — these BuddyPhones protect hearing. "BuddyPhones Volume Limited Headphones are Children's Headphones that use a built-in, always-on sound-control circuit to cap peak volume levels at 85db." Thank you BuddyPhones.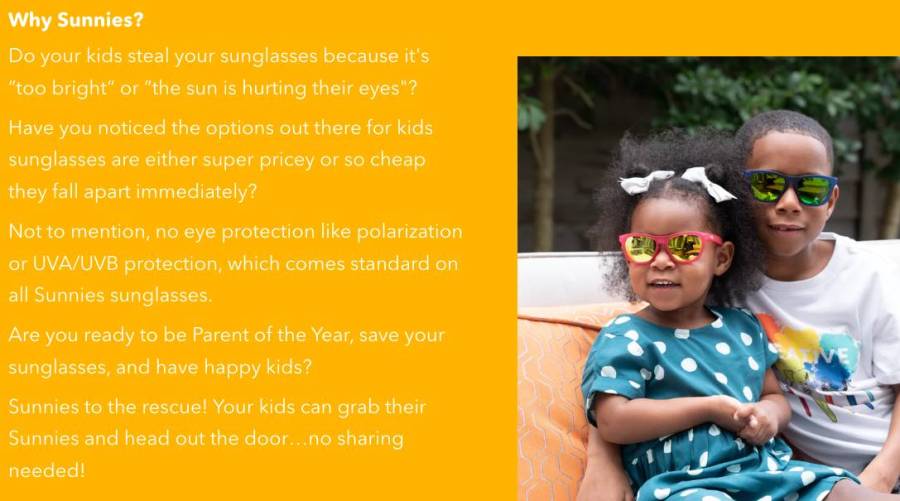 Always have a few pair of Sunnies in your car so that the kiddos don't ruin your expensive glasses. There are so many colors and shapes to choose from — you'll love these. We have sat on, stepped on and otherwise abused these darling glasses and they've held up great.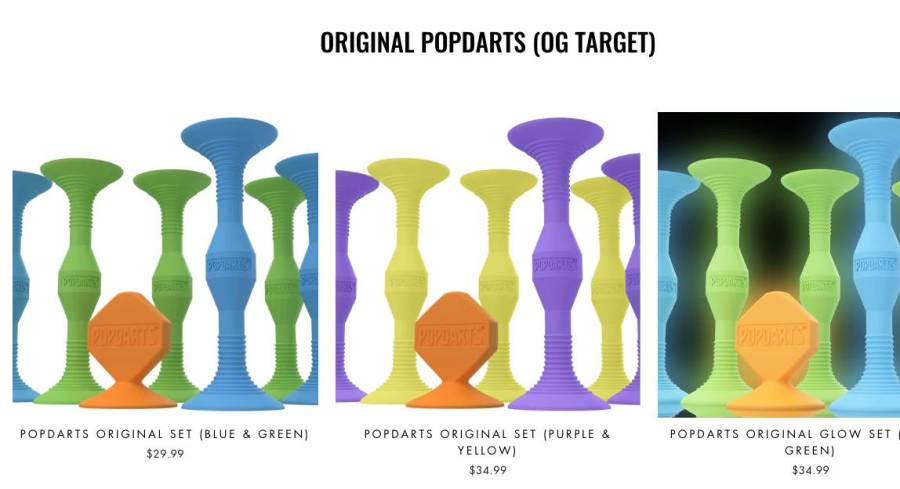 Inner Image Credit: All product photos are from the sites that are selling them. Thank you!
Featured Image Credit: Photo by Kelvin Agustinus; Pexels; Thank you!