Mother's Day is just around the corner on Sunday, May 10th. It's the time we honor mothers everywhere for their tireless efforts. They are our unsung heroes, often multitasking as small business owners, household managers, free Uber drivers, and taskmasters for those things that only Moms seem to know how to get done.
This year's Mother's Day may be a little bit different than those in the past, but you can still make it memorable for her with one or more of these top 25 Mother's Day gifts.
1. Cozee Weighted Blanket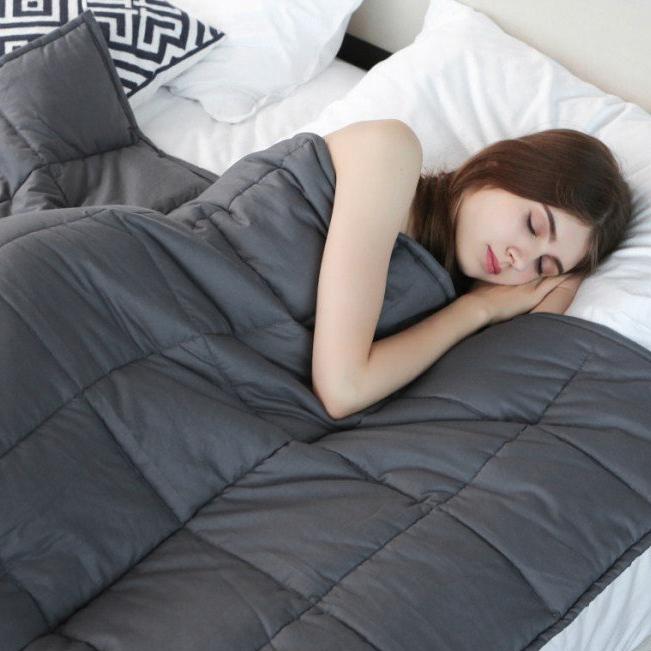 Give Mom a way to improve sleep so she can take on the world — or, at least, the family — feeling refreshed. Weighted blankets have been proven to help increase and improve sleep by providing a relaxing environment. Don't worry about Mom getting too hot with a Cozee weighted blanket as these are designed to stay cool and comfortable no matter what the season.
The Cozee weighted blanket is available from retailers like Target, Amazon, and Bed Bath and Beyond and comes in a variety of colors.
2. Gabb Wireless Cell Phone For Kids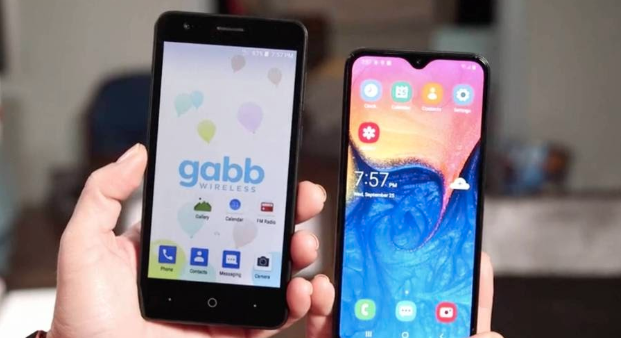 While this gift isn't directly for Mom, the Gabb Wireless phone for kids helps Mom out, becoming a gift that keeps on giving peace of mind. Made for kids, this smartphone only has the features that makes Mom feel good, including a way to stay connected through text and talk. But, it doesn't come with any of the worrisome features like an Internet connection or the ability to download apps.
This low-priced, durable smartphone for kids is available online through Gabb Wireless. Mom will be so happy to get her own phone back and not have to worry about kids damaging or losing an expensive mobile phone.
3. Abiie Parenting Products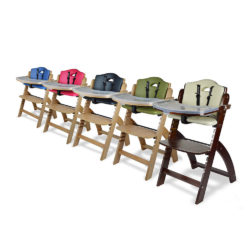 Moms of little ones will be sure to appreciate Abiie's thoughtful line of parenting products. There is the Beyond Junior high chair that grows with your child. The EZ-Seat technology makes it fast and easy to adjust to another size.
Huggs is a unique baby carrier that features a booster seat for comfort and a healthy sitting position. It's lightweight, making it easy for both Mom and Dad.
The Ruby Wrap has a patented Bib-lock feature that helps protect the eating surface from contamination. It's eco-friendly, easy to clean, and convenient to take anywhere.
All the products are available on their website.
4. Lovebox Spinning Heart Messenger Box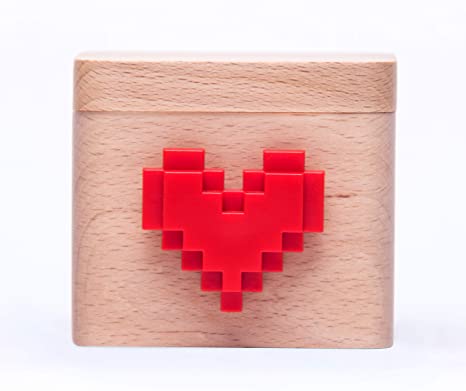 Give your Mom this special message box, which is perfect especially if you aren't always with her. This is a beautiful handcrafted wood box with a digital display. The digital display offers messages that you can send from an ap. The pixelated heart spins when there is a new message.
You can buy this online through the Lovebox website. There is even a special Mother's Day version. You can also get the wood box engraved for Mom.
5. PopSockets Phone Grip
Give Mom a fun, but practical, gift this Mother's Day. PopSockets offers the Pop Grip phone grip. While offering a durable solution so Mom can get a grip on her smartphone, it also is a way to customize her phone. There are multiple materials, colors, and patterns that will fit her personality and interests.
6. iMaxAlarm Personal Security Alarm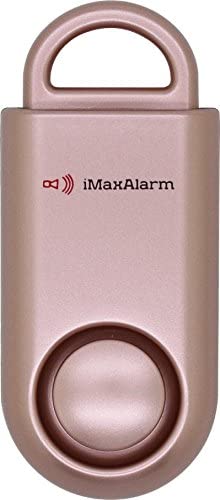 Mom can have the safety of a small, yet powerful, 130-decibel alarm. It looks just like a key fob so Mom can attach it to her handbag, belt loop, or exercise gear. It also comes in a number of colors so Mom can color-coordinate her safety device with her outfit.  The safety device is available on
Amazon
.
7. Bellabeat Leaf Urban and the Chakra Smart Jewelry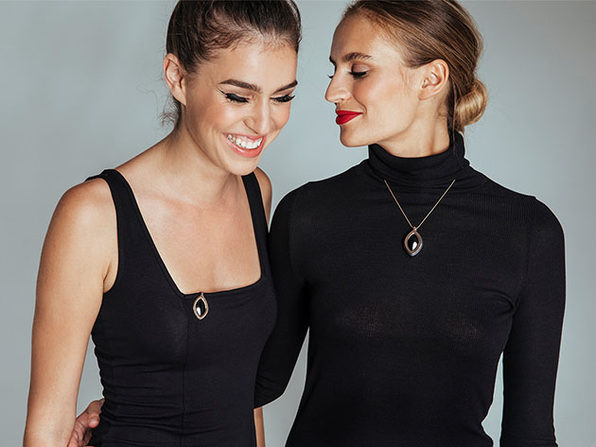 Mom can enjoy more style with her technology thanks to Bellabeat's unique line of smart jewelry. Rather than wear a bulky, utilitarian device, Mom can enjoy something more elegant. The smart jewelry works just like a health tracker and has features to track sleep, movement, and period cycles.
The Chakra Smart pieces can be worn as a pendant or as a clip while the Leaf Urban can also be worn as a bracelet. As a special bling edition, there is also a Leaf encrusted with Swarovski crystals. You can buy these from Bellabeat or Amazon.
8. BrainStream SOI Smart Handbag Light and Charger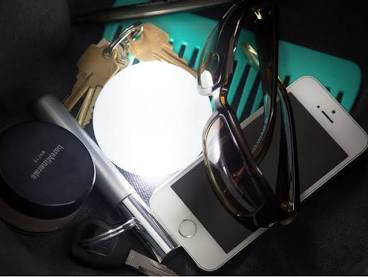 Help Mom find everything she needs in her handbag plus make sure she always has a charger with this practical device. That means she can quickly locate her keys, wallet, or anything else that seems to disappear in handbags no matter how big or how small.
And, it's okay if Mom can't even find this device in her bag because it works by motion sensor so will shine a light on what she wants. This device is available on sites like Walmart.
9. Filimin Connected Friendship Lamps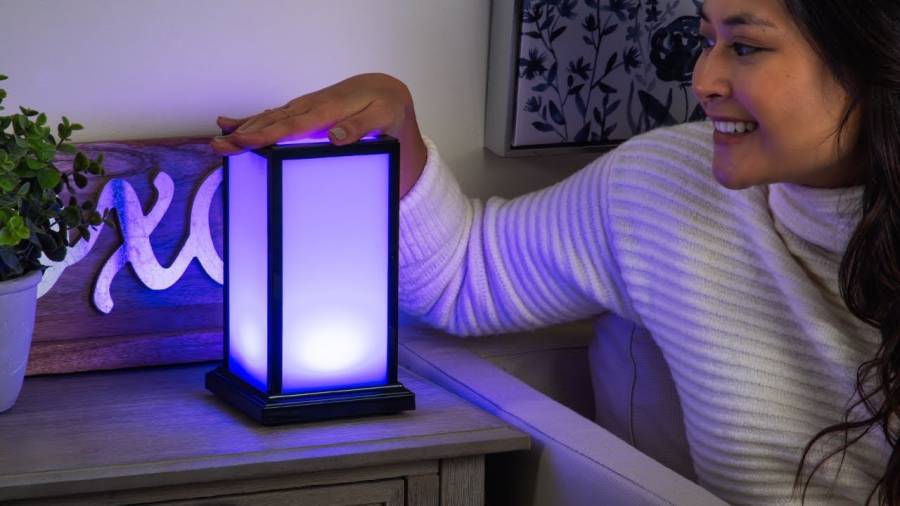 Let Mom you are always thinking of her with this unique gift for Mother's Day. The Filimin Connected Friendship Lamps are a way to stay connected. All you do is tap a connected touch lamp, and the WiFi-connected lamp of a family member—or an entire network of your favorite people—will light up in your own color.
There are over 200 colors so everyone can have their color. Everyone in the family. can have one so they can send Mom special messages. The lamps come in pairs with a variety of designs to fit Mom's decor, including modern, classic, and Mid-century. Buy this touching gift through the Filimin website.
10. Expain Heated Neck and Shoulder Massager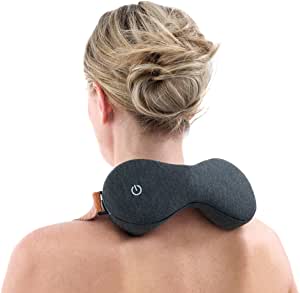 Mom carries a lot of responsibility on her shoulders, and it's where all her stress goes. Even worse is if Mom works at a desk all day and finds herself hunched over a computer. Give her relief with this special cordless massager.
Featuring Nordic design, the heated neck and shoulder massager features intensity controls. It is rechargeable, easy to use, and goes right where the pain can be found to help Mom feel better. You'll find these massagers on
Amazon
.
11. Screen Mom Natural Screen Cleaner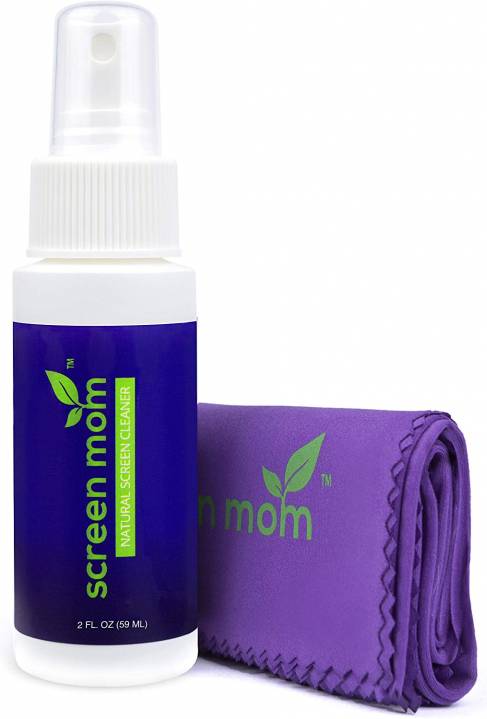 Mom has cleaning on her mind now more than ever so give her somethng that she can feel good about. Screen Mom offers a safe way to clean screens throughout the home, including computers and mobile devices as well as eyeglasses without scratching sensitive surfaces. It uses a plant-based formula so it's free of chemicals. Yet, it is effective enough to get rid of dirt, dust, and fingerprints.
You can order directly from the company's website. There are many product options, including multiple bottles with microfiber cloths.
12. AeroGarden Hydroponic Garden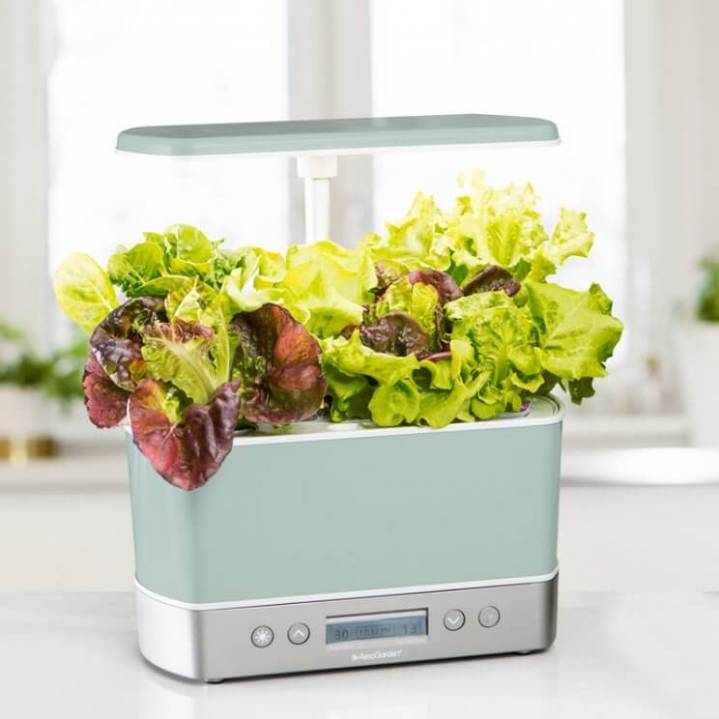 Help Mom stretch her green thumb and enjoy having fresh herbs, tomatoes, and vegetables like lettuce.  AeroGraden offers an easy way to create a hydroponic garden. The Harvest model uses LED lights that turn on and off each day automatically. It also has alerts for when Mom needs to add fresh water or plant food. There are many Harvest models to choose from that offer different sizes and space for plants.
Buy Mom a hydroponic garden set from AeroGarden or retailers like WayFair, Bed Bath and Beyond, and Amazon.
13. Felix Gray Blue-Light Blocking Glasses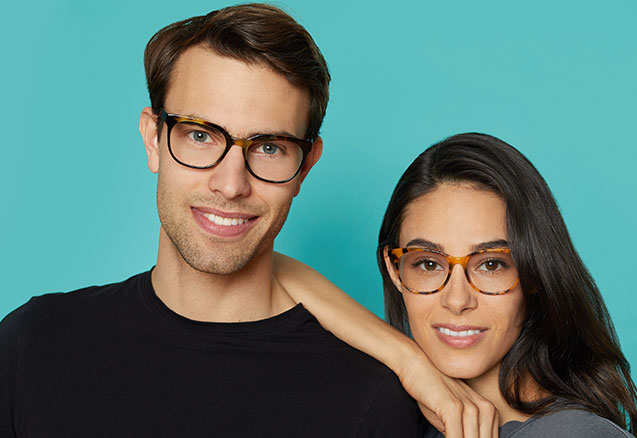 Help Mom avoid eye strain with a pair of Felix Gray blue-light blocking glasses. These glasses block out the harsh light that comes from display screens, which often disrupt sleep and cause eye strain.
These glasses help filter out that blue light and help mom enjoy using her mobile devices or laptop without worrying about tired eyes.  The filtering glasses are available in non-prescription, prescription, and reading lenses as well as come in various colors and styles.
Shop and order at Felix Gray's website where they offer numerous coupon codes and promotions for additional savings.
14. Dyson Supersonic Hair Dryer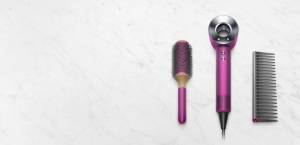 Although known for its revolutionary vacuum cleaners, Dyson has ventured into other appliances, including hair dryers, in an attempt to disrupt those products. The Dyson  supersonic hair dryer is their latest success. It's become known as one of the fastest drying hair dryers that doesn't rely on extreme heat to get it done. That means all types of hair can handle it without becoming damaged.
This Mother's Day, they are also offering a special limited edition package with a Dyson Supersonic™ hair dryer fuchsia/nickel along with a Dyson-designed 1.4″ Round brush and Dyson-designed Detangling comb. It's available on their website.
15. HP Sprocket Mobile Printer For Smartphones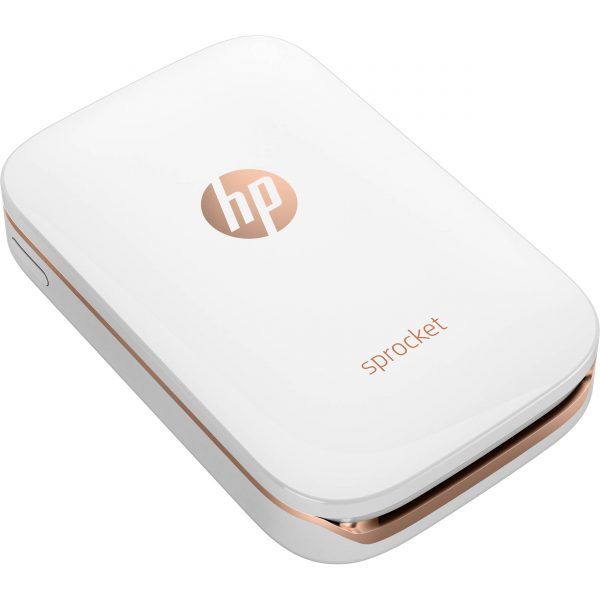 Moms can often be seen at school and sporting events with their smartphones shooting all types of pictures to capture all their kids' activities. Now, give Mom the option of printing out those pictures to put in scrapbooks or place in frames. The HP Sprocket mobile printer makes it easy to do so. All she needs is this portable device and the HP Sprocket app.
Buy it through the HP website or get it through retailers like Amazon. There are three different options and multiple colors to please Mom.
16. Inverse Ice Hair Conditioner Tool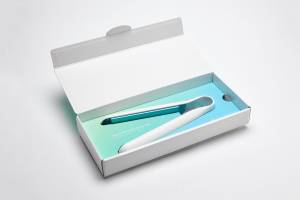 If mom loves to use hair tools to style her hair, then she will enjoy this revolutionary beauty device.  The Inverse Ice Hair Conditioner Tool is a hair smoothing system that flattens hair without damaging it. It has ice cores that get stored in the freezer, which are designed to lock moisture into the hair strands. You can also add on the optional ice mist™ spray to provide further moisture.
The hair tool is available on the Inverse website or through retailers that include Walmart and Amazon.
17. Kodak Mobile Film Scanner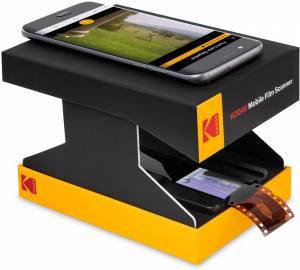 As the family photographer, Mom may also keep all the old-school pictures of the family, including those old slides and files. Now, she can update and work with those memories with a KODAK Mobile Film Scanner and her smartphone.  Its compact design makes it easy to take everywhere to scan those old 35mm films and slides.
Plus, the app lets Mom crop and change the old images, add filters, and even share directly to her social media profiles. Let's hope she doesn't share too many embarrassing pictures of you! Buy it from Kodak or sites like Amazon and B&H Photo.
18. Tyvek Printed Watch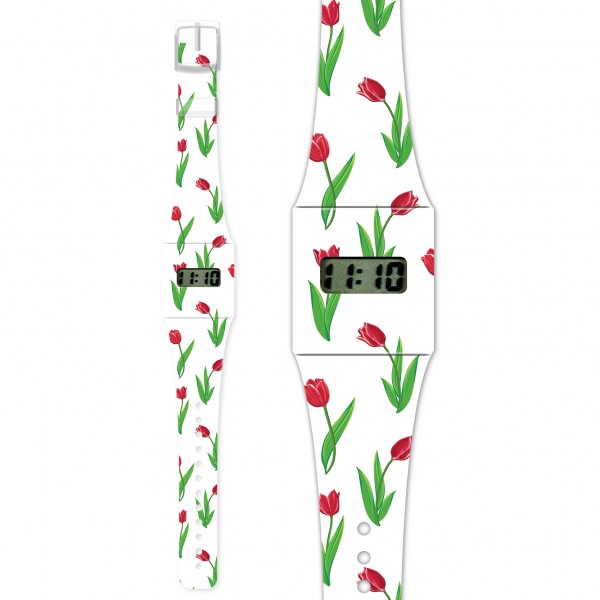 I Like Paper is a creative company that makes many products using Tyvek. The products include everything from face covering and bandanas to wallets and smartphone cases to accessories for the home.
One of the most interesting products that Mom may enjoy is the company's printed watches. This low-cost gift comes in many unique designs. They are printed on tearproof and water resistant TYVEK® and offer a digital display.
19. Casetify Custom Phone Case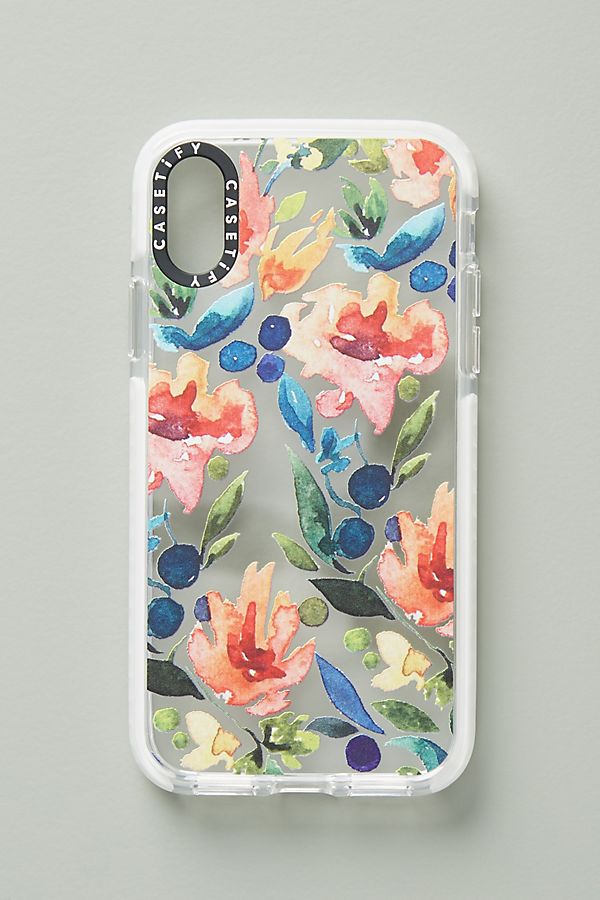 Casetify's makes it easy for you to take one of Mom's favorite photos or other design image and turn it into a custom iPhone case for her. She will be so surprised to receive a durable cell phone case but one that's exclusive.
Design and buy the phone cases through Casetify's website. Their site also offers predesigned iPhone cases as well as tech gadgets and cases for air pods.
20. Sleepace Sleep Dot Sleep Tracker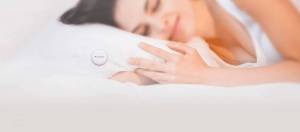 Help Mom get the best sleep possible with this mini device. All Mom does is attach the Sleepace Sleep Dot to the upper corner of her pillow. From there, it measures sleep cycles and body movements, including delivering a sleep report with tips on how to improve sleep. It also delivers music and sound to encourage faster sleep and to help wake Mom up naturally.
Buy it through the Sleepace website.
21. Nion Beauty Elite Silicone Electric Face Brush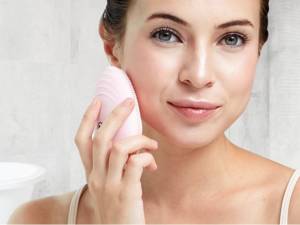 Although Mom thought she only could brush her hair, this beauty device offers a way to brush the face to create fresher, healthier skin. The Nion Beauty Opus Elite facial cleaning brush creates an at-home spa experience for Mom. The beauty facial brush has adjustable cleansing vibration speeds and a S-ion Technology silicone body with aluminum alloy base. Features include a dual purpose cleansing and anti-aging skin lifting tool to deliver beautiful skin.
Get Mom this incredible beauty brush through Amazon.
22. Aura Smart Picture Frame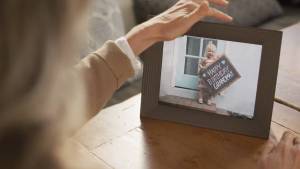 Mom will love this digital and interactive picture frame that lets her use Aura's app to share photos directly to the accompanying digital photo frame. It works with iOS/Android phone ad tablet app and Alexa so anyone in the family to share photos via WiFi. No more emailing or sharing USB sticks. It provides for unlimited digital photo sharing even when you and Mom are many miles apart. 
It's available on
Amazon
and through B&H Photo.
23. Brava Smart Oven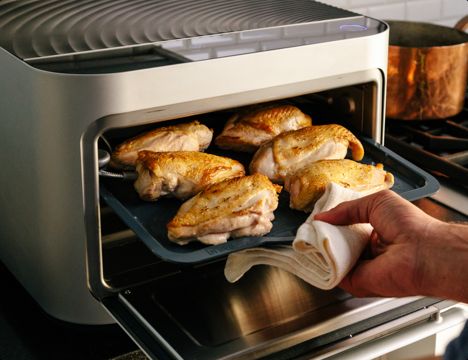 Give Mom something that makes cooking easy but also enjoyable if she already likes to bake and prepare meals. The Brava smart oven sits on a countertop. It comes with Brava's chef developed recipe programs and features technology that can sense and adjust temperature to make sure everything comes out perfect. Plus, it can cook in half the time it takes with other cooking methods.
The best place to buy it is the Brava website because they currently have Mother's Day promotions and deals.
24. My Cinema Lightbox

Give Mom something fun to feature in the home with this changeable marquee Lightbox. Mom can add and change her own message to the Lightbox. The extra-large marquee lightbox lets Mom share what's on her mind, what movie she plans to watch, a quote, or anything else she wants to share. Sh cn plug it in or use batteries to illuminate the screen to make Mom the star of the house.
Order and ship to Mom through the My Cinema Lightbox website.
25. Amazon Echo Show 5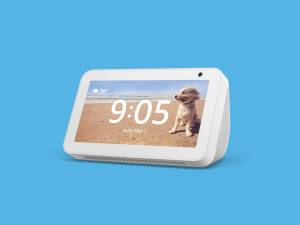 In an age where social distancing has emerged and may appear again, it's good to have channels to stay in touch and see each other face-to-face. Mom will love to interact with the family through the Amazon Echo Show 5. It offers an easy way to make video calls and stay connected to the entire family.
The Amazon Echo Show 5 has excellent picture and audio quality to create a fun experience and way to stay social even when there's physical distance. It's available from Amazon, Best Buy, and Target.
Editor In Chief at ReadWrite
Brad is the editor overseeing contributed content at ReadWrite.com. He previously worked as an editor at PayPal and Crunchbase. You can reach him at brad at readwrite.com.