Big data and related technology are transforming the way businesses approach data analysis. While the sheer volume of data from its disparate sources have made data analysis and the process of extracting insights a challenging task for businesses, there are a few data-driven companies that can give us inspiration and direction.
Booking.com has always been at the forefront of technology. Owned and operated by the Priceline Group, Booking.com is the world leader in booking accommodations online; it is estimated that each day, over 1.2 million rooms are reserved via the company's website, and as a result, the company collects and analyzes massive amounts of data daily.
See also: What open APIs will mean for the future of mobile payments
To get an insight into Booking.com's finance-related data handling practices and the technologies and tools that it utilizes, I interviewed Venkat Iyer, the director of financial systems for Booking.com, at SAP Netherlands' recent S/4HANA Adoption Forum.
Almost every company on the internet has experienced massive growth in the volume of data generated by various channels, and Booking.com was no exception. Iyer explained that there was a time when they were wondering what would happen if they doubled the amount of properties on their website in the next three years and how the finance back-office would cope with this growth. They analyzed that the investment in more hardware alone would not solve the problem.
A comprehensive evaluation made them realize that to support the increasing volume of data, they will require massive scalability, which was not feasible on the existing ERP platform. It became essential for them to invest in a new solution, but this was risky as well. They didn't want to bottleneck the business and impede finance business support functions. So, Iyer, along with his team, decided that exploring new opportunities was the only solution.
Booking.com evaluated the pros and cons of SAP's S/4HANA solution and decided that this was the solution that could drive speed, scalability, and innovation, and improve the way people work.
This particular decision is quite inspirational for entrepreneurs and leaders who are often required to take tough decisions in challenging circumstances. When I asked Iyer about what really made him take this risk, he said, "We have an obligation to dream and realize it, because if we don't, we don't move forward."
Approaching challenges in a more fun way
Apart from technical details, I believe that it's important to share the "actual" experience that Iyer and his team had during the initial HANA implementation. Since the deployment of HANA entailed significant risk, Booking.com chose to give themselves 4 months to implement and to go live a day before a Dutch national public holiday. The rationale was if something went wrong, the company had at least one more day to recover from the problem.
"You can't implement projects like these if you don't have a lot of fun while you are doing it," he said. "And you have to trust each other."
3 key drivers for success
When I asked Iyer about the three primary reasons behind a successful implementation, his immediate response was that there were many drivers. There are a lot of things that went right. In addition to teamwork, one major reason why the decision to invest in a new solution proved to be a strategically sound decision for Booking.com was that it facilitated full financial business involvement. The company worked in collaboration with the solution provider throughout the process and their continuous involvement contributed a lot to the final outcome.
When Booking.com invested in this new solution, they were things that they knew they could do with it. And on the other hand, there were things that they didn't know it could do, and that proved to be very exciting. Iyer and his team experimented and innovated new ways of doing everyday tasks in a more efficient manner. This ability to innovate served as a driving force for every function of the finance organization in all imaginable directions.
"The fact that you do not know what you can do with something is the most exciting thing in the journey of innovation," said Iyer. "Don't be discouraged by failure. It can lead you in new directions."
In just one sentence, Iyer perfectly summarized the approach he adopted when he was met with challenges and constraints during his innovation journey. As I have mentioned earlier, every decision entails its own risks, and Booking.com's investment decision was no exception.
There were several challenges that the company faced during the migration process. Some of these include:
There was a huge volume of unclean, unstructured legacy data that was a pain to deal with during the migration process.
There was little room for error during migration as it would push back scalability plans by several months.
The company experienced an inconsistent migration experience. One of the migration steps that the team had run successfully multiple times, failed during the deployment, and for six hours, they had no solution.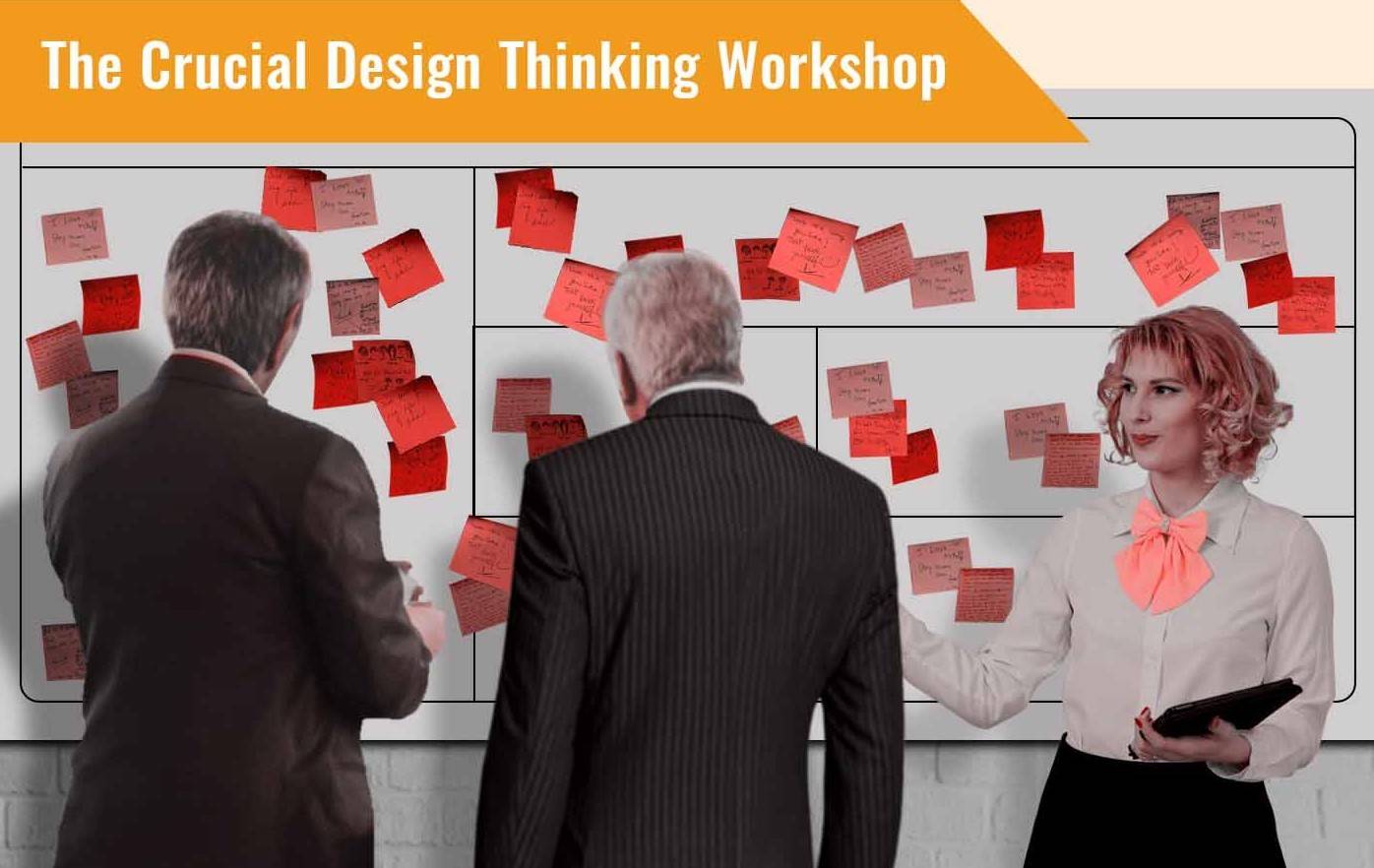 Iyer made an interesting choice before he made the decision. He organized a design thinking workshop that was facilitated by SAP and three finance teams from Booking.com. There were two themes that emerged during the discussions:
People were not willing to wait. They wanted everything in real-time because they lived in the world of now.
When people have invested in technology and see its possibilities, they start to re-imagine the future and no longer feel constrained by the things that happen.
While the second theme was the primary reason the participants of the workshop asked the right questions, dug deeper, and spoke freely without judgment, the first theme directed to a more in-depth issue. It helped the company realize that if they gave a better user experience for employees and provided them easy access to data they could fundamentally change the way they work and have a wider business impact.
Beyond a database, opportunity
Iyer and his team didn't see S/4HANA as a mere database. Instead, they perceived it as a platform for innovation, an opportunity to change the way the finance teams work at Booking.com. For them, the implementation was not just about driving speed and innovation and improving the analytics skills of the workforce, it was about helping them understand the value of data and turn into a key driver for decision making.
Another thing that Iyer focused on was making the finance operation more agile and user-friendly. The company's website offered an agile and highly responsive experience to the users, allowing them to change their decisions as fast as they wanted. However, the finance functions didn't have that luxury. They realized that making finance operations simpler and more agile constituted an opportunity for them. Therefore, they aimed for a consistent, user-friendly experience throughout the value chain, and they achieved it through meticulous preparation, consistent testing, and a successful migration.
When someone is faced with a seemingly insurmountable challenge, their attitude matters a lot. When faced with the challenge of a successful implementation of S/4HANA, Iyer asked himself "Are there other opportunities that we are missing? Why are we always looking at it from the point of view of what problem can we solve? Why don't we look at it from the point of view of what opportunities are out there that we can exploit?"
Approaching problems from a positive angle provided the team a new direction. They realized that Booking.com's limited knowledge was a constraint for the implementation. But they also knew that with SAP's support and in-depth expertise of the solution, they could resolve the issue and achieve their ultimate objective.
"You are not working on your own," he said. "And for us, we got a lot of support. I must admit we would not have been able to do it if we did not have the collaboration [from SAP] at this point in time."
Using data to predict financial risks
According to Iyer, the foundation of the HANA database is very critical when it comes to collecting data from different sources with the purpose of generating insights. However, you need to be careful about the kind of data sources you bring in because a solution has the infrastructure to support it, but with time, it may become too costly to maintain all this data and generate something valuable from it.
To summarize, your ability to achieve a high return on your database investment depends on:
A self-managed environment that's able to scale
A high-skilled, reliable internal team
Bringing the right type of data sources
Handling the flow of data
Booking.com has always been a data-driven company, but investing in S/4HANA provided the finance functions an opportunity to look at data in a completely different way. Iyer and his team used the solution to innovate with analytics and machine learning. They migrated datasets from several sources to the new database, and the data analysis help them gain a better understanding of financial risks and provided actionable insights to their people at the right time.
Start small and trust your team
I realize that many of my readers are aspiring to be an entrepreneur or are ready to drive change in the organizations they work for. Therefore, I asked Iyer to provide his advice to people who are in a similar situation and are required to make an unusual decision.
"Start very small. Pick one little use case, start from there," he said. "If it doesn't work, you will know. But if it works, you are giving your company an amazing opportunity to march into the future."
The corporate world today is driven by technology, and the finance function of a business is no exception. With information of all types, structured and unstructured, being generated from a spectrum of resources, the long-term financial success of a company depends greatly on its ability to capture data, analyze it, and take immediate and accurate decisions on the basis of insights extracted from data analysis. To meet this needs and expectations, businesses are required to invest in sophisticated tools that can support the data analytics needs of their financial function and help them thrive in today's technology driven world.
"The true value of data becomes apparent when you combine it with the knowledge of your people and the power of technology to make data-driven decisions," said Iyer.
If you would like to read more from Ronald van Loon on the possibilities of Big Data please click "Follow" and connect on LinkedIn and Twitter.