The first batch of HomeKit-certified devices are here, exactly one year after Apple announced the smarthome protocol at its Worldwide Developers Conference in 2014. While nearly every smarthome product has offered some form of iOS compatibility in the form of a third-party app, these new devices stand apart because they communicate through Apple's own software.
With that comes deep, intuitive voice-based controls via Siri, and the potential for developers to take advantage of the well of data flowing through users' iOS devices.
No Place Like HomeKit
In May, a report on Fortune surfaced claiming that Apple's first HomeKit products would be pushed back to August or September, citing development problems that slowed the company's plans. However, whatever problems Apple may have faced in bringing HomeKit to the world were either exaggerated or unfounded entirely.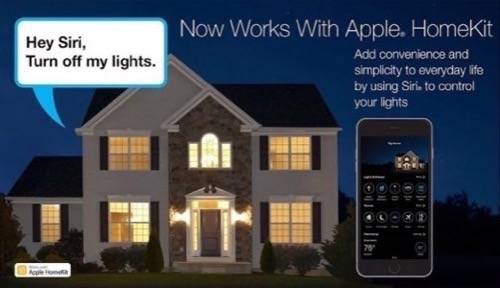 A post published on MacRumors Tuesday reports that five companies have announced devices certified for use with HomeKit so far: Lutron, iHome, Elgato, Ecobee, and Insteon. The products from those companies run the gamut, ranging from Wi-Fi connected lighting and thermostats, to more broadly focused "smartplugs" and complete home sensors. As it stands, the products made by Lutron, iHome, and Elgato are available for preorder starting Tuesday, while Ecobee and Insteon's devices will be ready to buy a little bit later this year.
The biggest selling point of devices made to work with HomeKit is their integration with Apple's personal digital assistant, Siri. Users will be able to ask Siri to check and control lights in other rooms in the house, or to simply tell Siri that it's "time for bed," prompting the digital pixie to power down your house's connected devices and lock the doors—assuming, of course, you've installed HomeKit-approved smartlocks.

HomeKit's arrival also raises a few questions. Will other already-established smarthome device makers offer new versions that are HomeKit compliant? Or will older devices be made compatible with an over-the-air firmware update?
Philips' Hue smartlight system, for instance, is compatible with both Android and iOS devices via a Philips-made app. Connecting a home's Hue system with Siri requires some more technological workarounds, like relying on IFTTT or diving into Hue's API and writing a brand new program. Needless to say, most users would probably prefer that Philips simply find a way to connect devices with HomeKit directly.
Chat Rooms
In the meantime, the full extent of HomeKit's potential is still something of a mystery. The latest WWDC is right around the corner, scheduled for June 8, at which point we'll likely see HomeKit put into action on stage. We're also likely to hear plenty more details and possibilities for the smarthome protocol; up to this point, Apple's been pretty vague about what HomeKit will and won't do, so some clarity would be welcome.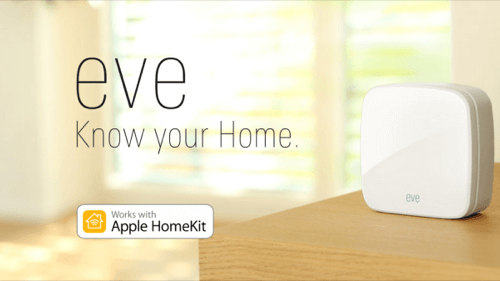 Most interestingly, however, is how other developers might take advantage of the wealth of data HomeKit promises. Previously, smarthome products talked to users' smartphones or tablets via different apps—HomeKit ensures they're all speaking the same language. Giving these devices a common tongue means other developers will soon be able to create apps and services that can join the conversation.
Lead image screencapped by Adriana Lee for ReadWrite; Caseta image courtesy of Lutron; Eve image courtesy of Elgato; HomeKit certification image courtesy of Apple