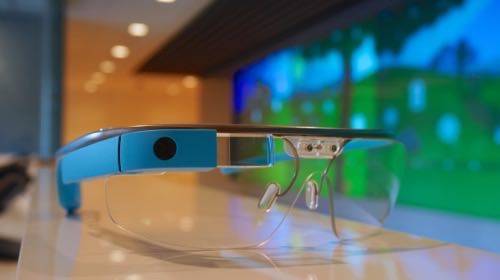 Today, you can't just look at a Nest smart thermostat, nod and watch as the gizmo warms up the room. But perhaps someday you will, now that Google has put ex-Apple exec and Nest co-founder Tony Fadell in charge of Google Glass.
The controversial digital face-gear, now out of the purview of the company's mad scientist laboratory Google X, is moving to a new division under Fadell's stewardship. Ivy Ross, a marketer and jewelry designer who signed on to lead the Glass team last year, will still head the group, but she'll report directly to Fadell, who will continue to run his Nest division.
Google is also ending sales of the original Glass device to individuals after January 19. (Companies and developers can continue to pick them up for work applications, the Wall Street Journal reports.)
After much initial hype, things have been quiet on the Glass front recently; other wearable devices like virtual reality goggles and smartwatches, meanwhile, have taken center stage. But Google obviously hasn't forgotten its smart glasses. On the contrary, the reorganization means the device has graduated from a beta gadget to an actual product.
Well, sort of. Exactly when Glass may resurface as a full-fledged retail product on sale again—or if it will go for a more consumer-friendly price than the original $1,500—isn't clear yet. Google will release a new version at some point this year, but no one knows when. We've contacted the company to find out more, and will report back if it responds.
Photo by tedeytan
Update: The Wall Street Journal reports that Google is mulling over the addition of an indicator light in the new version of Glass to show when it's in recording mode. If it pans out, the change would be long overdue.