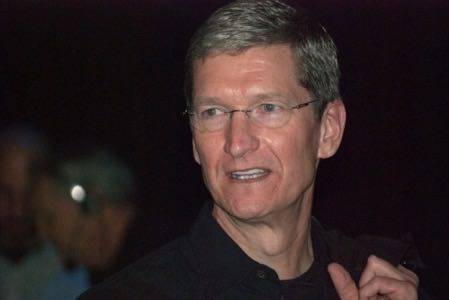 Apple needs a serious update to its iPad line more than ever. True, it announced a perfunctory set of upgrades last week (although that included the utterly minimalist refresh of its iPad mini). But in the wake of miserable iPad sales for its July-September quarter, you have to be wondering if that's anywhere near enough.
See also: Don't Bother Buying The iPad Mini 3
Quarterly iPad sales clocked in at 12.3 million units, a 13% decline over the year-earlier quarter. Over the trailing twelve months—from October 2013 to September 2014, a period that includes Apple's traditional holiday-quarter bump—sales declined 4.3% to almost 68 million iPads compared to the year-earlier period, when Apple sold 71 million iPads.
See also: What's Apple Going To Do With All Those Loose Ends?
It's hard to escape the impression that the iPad—sandwiched between iPhones with ever-larger screens and ever-lighter MacBook Air notebooks—is in free fall. Because iPad sales are falling in absolute terms while overall tablet sales continue to grow, even if that pace is slowing. Gartner, for instance, estimates that tablet sales will rise 11% in 2014.
Any way you cut it, falling sales in a growing market is an unhealthy sign.
Plenty Of Other Good News For Apple
Of course, Apple CEO Tim Cook would rather have everyone focus on its stellar Mac sales, which came in at 5.52 million units this quarter, not to mention its iPhone business, which continues to generate big sales and associated profits for the company.
In the same July-September quarter, Apple sold 39.3 million iPhones, up 16% from 33.8 million a year earlier. Analysts had expected sales of 38 million units.
Apple's quarterly results included 11 days of iPhone 6 and 6 Plus sales. Apple's new iPads, however, won't contribute sales until later in the current quarter.
Given the dismal and declining consumer sales of its iPads now, it's clear that Apple needs a change in strategy, if it wants to save its tablet business. The company may already have a plan underway: It appears to be aiming the iPad more squarely toward business.
The company has already announced plans to offer more business-oriented tablet software. If its much-rumored 12.9-inch iPad sees the light of day, it would give business users a laptop-like proportion for the display.
See also: Apple's Larger iPad May Be Delayed
Should Apple debut a snap-on keyboard for that monster iPad—which seems like a must for productivity's sake—the iPad could become a bigger threat to PCs and low-end Macs alike.
Photo by Valery Marchive; product images courtesy of Apple