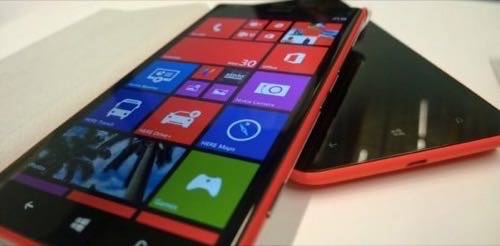 Windows Phone will apparently be getting its very own virtual assistant and a brand new notification center to battle iOS and Android in 2014, according to a report by the Verge.
Microsoft's Windows Phone 8.1 update—to be unveiled at the Microsoft Build conference in April next year—will reportedly include a variety of new features, including a voice-activated personal assistant called Cortana and a drag-and-drop notification tray similar to those found in iOS and Android. Cortana, which has been rumored for several months, is named after an artificial intelligence character in the Halo games, and would essentially serve as Microsoft's answer to Siri and Google Now.
Citing sources familiar with Windows Phone 8.1 development, the Verge report says that Windows Phone 8.1 will finally feature finer-grained volume controls, so that users can set the volume for music and ringtones separately. Bing Smart Search will be integrated into search results.
Windows Phone will also have a built-in music hub much like like Google Play or iTunes, while the Xbox Music and Xbox Video apps will be separate. Twitter and Facebook will be more tightly integrated into Windows Phone People Hub. Virtual Private Network support will be coming to Windows Phone 8.1 as well, according to the report.
See also: Nokia Has One Job: Drive The Growth Of Windows Phone
Cortana has apparently it has been in testing mode for several months. Microsoft has invested heavily in neural-network approaches to voice recognition for search and commands, and Cortana may represent one of the first major commercial implementations of that work.
In conjunction with the Windows Phone 8.1 update, Nokia is reported to be making two phones to take advantage of a "3D Touch" feature, which apparently enables non-touch-based gestures, and new on-screen back, Windows and search buttons.
A real virtual assistant and a new notification tray will be welcome additions to Windows Phone. Developers should expect a variety of new application programming interfaces and features exhibited on the backend of the update as well.
Most smartphone enthusiasts and mobile developers will tell you that the features and functions in Windows Phone are a step behind the competitors. Microsoft ditched its Windows Mobile CE operating system and started fresh with Windows Phone, so it's been playing a long game of catch-up with its two major rivals, whose mobile platforms that have been in production for almost a decade.
Microsoft issued a minor update to Windows Phone 8 with update 3 at the beginning of October. Update 3 introduced some features that now seem standard, such as a screen-rotation lock, but which were previously missing in action on Windows Phone devices. Microsoft is hoping that the next build of Windows Phone will close its remaining gap with iOS and Android. We'll see at Build 2014 on April 2 whether it's succeeded.
Correction, Dec. 17: An earlier version of this story incorrectly described the Cortana character in the Halo videogames. Cortana is an artificial intelligence in the games.