Apple has a lot more to cover this year. At least, that is what the invite for its October 22nd announcement stated. Tomorrow, we will find out exactly what Apple means.
Apple is set to make its second major announcement of the fall tomorrow in San Francisco and the prognosticators have been quick to jump at what they think the company will unveil. The simple answer? A new iPad and an iPad Mini.
But Apple may go a little further than just a couple refreshed tablets. Tomorrow we may see new laptops from Apple, a refresh of its Apple TV product and maybe, just maybe, a smartwatch.
Covering The Post-PC World
Apple's "we have a lot to cover" invite has led to a lot of speculation that the new iPad and iPad Mini will come an array of colorful keyboards. The rumor has some credence. Former Apple and Samsung employee Jamie Ryan posted on his personal blog on Saturday that he had talked to some Apple employees about a prototype "smart" keyboard that will be a lot like what Microsoft has done with its Touch Cover for its Surface tablets.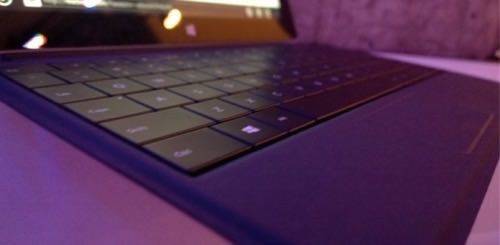 What might these smart covers for the iPad look like? Think of Apple's current "Smart Cover" for the iPad mixed with a wireless keyboard that connects to the iPad via Bluetooth 4.0. Many people use external keyboards for the iPads made by third party vendors like Logitech, but an Apple-made cover/keyboard has not been part of the equation. Right now, if you want a Bluetooth keyboard for the iPad made by Apple, you have to buy the $70 keyboard that Apple also ships with its iMac PCs.
Apple would be achieving two goals with a smart keyboard cover for the iPad: stripping one of the key competitive advantages that Microsoft has over the iPad with its Surface Pro 2 (and Surface 2) tablets and further aiming the iPad at business people looking to replace their laptops. Apple created the concept of the "Post-PC" world when it unveiled its iPads in 2010 and it wants to make sure that it is the company that wins that world. By bringing an attractive smart keyboard/cover to the iPad, Apple makes the device that much more attractive to professional-grade users looking for a tablet that does everything a laptop used to.
Retina Display For The Mini?
The next natural evolution for the iPad Mini will be to upgrade its display to Apple's Retina-grade screens. The Mini would then follow in the footsteps of the iPhone (Retina Display with the iPhone), the iPad (third generation) and MacBooks (announced in 2012) to get Retina Display in its second or third refresh.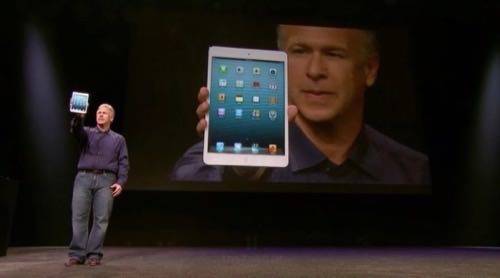 The iPad Mini is certainly in need of a bump in specifications. Last year's introduction of the smaller iPad was essentially an iPad 2 stuffed into a smaller frame. This year, consumers are looking for a more robust offering from Apple for the Mini, a tablet that can support all of the new features in the company's iOS 7 operating system with internal hardware that is at least the equivalent of last year's fourth-generation iPad announced with the Mini at the end of October.
Retina Display for the Mini may not happen though as some Apple supply chain analysts have noted that the company is struggling to find enough glass touchscreen panels to supply the potential demand of the Mini during the holiday shopping season.
The A7 Processor & Touch ID For The iPad
Historically, the iPad has followed the iPhone in implementing Apple's newest hardware. This year is not likely to be any different, except for the timing.
For its first three generations, Apple announced the iPad at the end of the first financial quarter of the year, sometime in March. That changed at the end of last year when Apple flipped the script and had another iPad announcement at the end of October to announce the Mini (which everybody expected) and the fourth generation iPad (which nobody expected).
Apple is now tuning its biggest device announcements to coincide with the hype cycles created by the holiday shopping season at the end of the year. The by-product of this is that Apple's newest hardware still feels fresh to consumers when it reaches the iPad after it has been introduced in the iPhone. Hence, if the fifth-generation iPad does not sport hardware features like Apple's A7 computer processor and the Touch ID fingerprint scanner, then it would be a surprise and disappointment to many consumers.
An A7 chip would also mean that Apple's new 64-bit ARM architecture will be coming to the iPad. The iPad is a better destination for 64-bit architecture right now than the iPhone, as Apple could add more RAM to the tablet to support the chip and allow developers to truly take advantage of everything the A7 can do.
Also, expect Apple to make a big deal of both the fifth-generation iPad and the second-generation iPad Mini to be both skinnier and lighter than previous versions.
Mac OS X Mavericks & The Mac Pro
Almost all of the hubbub to come out of Apple World Wide Developer Conference in June had to do with the new iOS 7 upgrade for the iPad, iPhone and iPod Touch. But Apple has another operating system that it doesn't want you to forget about with Mac OS X and its new "Mavericks" upgrade coming this year.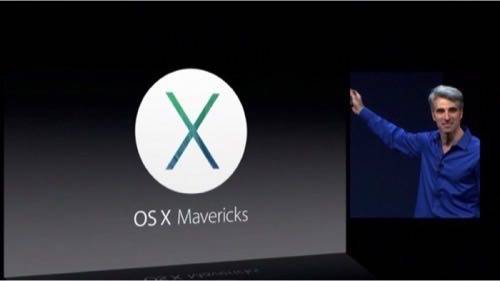 Mavericks will be the first Mac OS X update to be named after prominent places in California and not after large cats (such as previous OX X versions with names like Leopard, Mountain Lion, etc.). The update will feature new design, updated native apps like Notes, Calendar, Maps and improved notifications. Compatibility for multi-screen displays will be greatly enhanced.
Mavericks will likely be announced for public download during the event tomorrow and likely be available for something in the range of $20 for existing Mac users. The Gold Master of Mavericks has been available to developers for about a month, so Apple has likely been waiting for this event to make it widely available.
To go with Mavericks, Apple will also likely officially unveil the Mac Pro which was announced at WWDC and been labeled to come out this fall. The Mac Pro is a desktop computer designed to look like a jet engine (and behave like one too) and will likely be prohibitively expensive for the average consumer.
Apple will also likely have some new MacBooks to go along with Mavericks as it updates it laptop line to support Intel's new "Haswell" computer processor.
Apple TV
Often overlooked in Apple's product line is the Apple TV, a set-top box that connects to iTunes and allows users to stream movies and television from the Internet to their TVs. The Apple TV is akin to the Roku streaming box or Google's Chromecast streaming dongle.
The biggest update to Apple TV will likely have to do with its AirPlay streaming function. AllThingsD reports that users will likely be able to stream content they have downloaded from iTunes onto not just their Apple TVs, but also any television that has an Apple TV plugged in. So, you bought a movie on iTunes and want to watch it at a friend's house without purchasing it again? Just connect through your own iTunes account on their Apple TV.
An iWatch For Christmas?
Apple has a patented concept for a smartwatch. Apple reportedly has a hundred or more engineers working on a smartwatch. Apple's CEO has mentioned the wearable market on stage several times this year. So, tomorrow will finally bring us the long-rumored iWatch, right?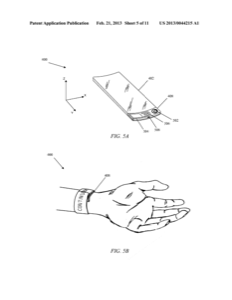 Not so fast.
Two things are working against Apple announcing an iWatch on stage tomorrow. The first and most important is that there have been reports that the iWatch won't be ready until 2014 at the earliest as Apple works to streamline the hardware design and capabilities that will enable it to be more than just an accessory to the iPhone. Second, Apple probably wouldn't enter a new market like wearables (which is hasn't yet ventured into) by tacking it onto an event centered around the iPad and likely involving several new announcements around Mavericks and maybe a new iPod.
If and when Apple releases the iWatch, we will see Tim Cook on stage espousing a new "magical" technology that will change how consumers use technology, not as an afterthought "one more thing" to an already packed announcement.