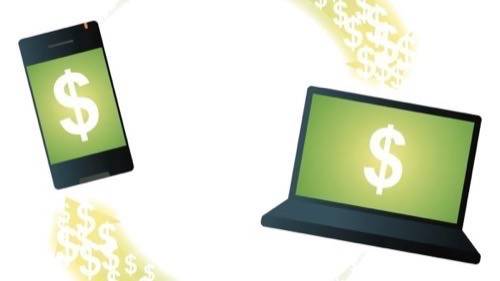 Mobile browser Dolphin is by all accounts a quality third-party application for both iOS and Android. Dolphin was one of the first browsers to come out with gesture and voice controls, allows for excellent personalization and is reasonably fast.
It is also fundamentally flawed.
A lot has been written in the past few months about "mobile first." The mobile-first approach is where you develop your product thinking of the smartphone or tablet user first and the Web second. This, by all means, is usually the proper way to do things in a world where most people access the Internet and a variety of important information from their smartphones wherever they go. If it does not look good or work well in mobile, people are not going to come back on any device.
First vs. Mostly vs. Only
There is a distinct difference between mobile first and mobile only (or even mostly mobile). We have seen, with a couple notable exceptions, that mobile-only companies have trouble achieving extraordinary scale. Path, Foursquare and others have demonstrated this (with exceptions like Instagram proving the rule). They can make a tidy business if they learn how to monetize right, but tend to get stunted by the mostly mobile strategy. For an industry that often espouses open standards and ubiquity, it is surprising to see companies put themselves in a position to be in a fundamentally closed channel by limiting themselves to the mobile experience.
Dolphin, and other mobile-only browsers like Skyfire and Boat Browser, have a fundamental problem. They are always going to be one of many choices and relegated to niche status on the devices they are installed on. Most people that use third-party browsers on their smartphones tend to have two or three installed and use different browsers for different purposes.
Dolphin rationalizes its mobile-only position this way:
"In short, no, we do not need a desktop browser to compete with the big boys," the company said in an email through its public relations firm LaunchSquad. "Roughly one in seven searches are happening on mobile. [39%] use the Internet on their smartphones while going to the bathroom, and [89%] of people who search on mobile have taken action within a day. Mobile is our wheelhouse, and we aren't going to extend ourselves by making a desktop product when we aren't ready to do so."
When asked if Dolphin has plans to move into the desktop browser space, the company declined to comment.
Mobile Searches Still A Minority
Applying reverse logic to Dolphin's statement, if one-in-seven searches come from a smartphone, would it not be prudent to have a product in the vertical where six-of-seven searches take place? After all, it is not like Dolphin has a monopoly on those one-in-seven searches on mobile. Hence, it is competing for only a fraction of a fraction of the market.
In its latest update, Dolphin allows users to share content from the mobile browser with any other device that shares a Wi-Fi connection with the smartphone. While impressive, that is still not exactly a true cross-platform approach.
One reason why people gravitate toward cross-platform browsers like Chrome on computer, iOS and Android is the ability to have a single sign-on with the ability to sync bookmarks, login credentials and browser histories between devices. Opera was one of the first browsers to deliver on this trend, but it remains on the fringe of the popular browser wars. Chrome has popularized the concept of a cross-platform browser profile and as such it reaps the benefits of the data generated for a single user on any device they may be using.
No Such Thing As True Cross-Platform Browsers?
Not everyone agrees, of course. "Sharing bookmarks and possibly open tabs is nice, but it's not a defining feature that drives people to change their habits," said appMobi's CTO Sam Abadir. "The mobile versions of Opera, Chrome and Safari are all optimized for small screen/touch (as they should be) and this makes them pretty different from their big screen/mouse desktop brethren. Dolphin for example, has achieved decent traction without having any desktop presence."
Maybe so. But the fact is that an app like Dolphin, with an extensive feature set, traction among mobile users and gaining popularity, is still leaving money on the table with its mobile-only approach.