Verizon Wireless and financial management company Intuit announced today a partnership that will bring Intuit's mobile card reader to 2,300 Verizon retails stores across the country. The partnership is yet another big move in the mobile card reader industry that has been popularized by Square and includes Verifone, Erply and PayAnywhere among others.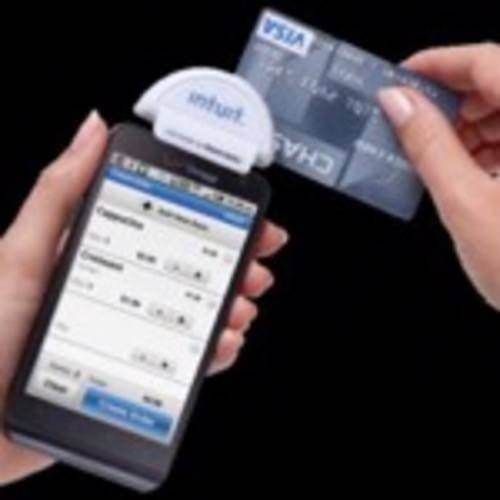 Intuit operates QuickBooks, a system used by merchants to manage finances. As such, GoPayment fits well in Intuit's product line. Verizon will be able to put the Go Payment in front of millions of people looking for mobile payment options. It is a win for both companies and a strike to Square, which is putting up a big fight against the large financial companies that are rapidly entering mobile payment industry.
GoPayment can support BlackBerry, Android and iOS. It offers merchants the ability to create and sell from a list of frequently sold items and customize the receipts for sales tax, tips etc. Card data is not stored on the mobile device and is encrypted twice in the process, from the card reader itself and a second time from the GoPayment app.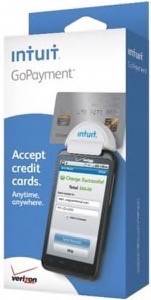 The GoPayment card reader will be "free" to Verizon customers granted activation of a GoPayment account and a mail-in rebate of the $29.97 purchase price. The app itself is free and has no monthly transaction or cancellation fees with a 2.7% rate for each swiped transaction. A paid version of GoPayment is available that lowers the per swipe transaction rate to 1.7% with a $12.95 monthly fee, which will be good for retailers with high volume.
Square sells for $9.95 at the Apple Store but consumers get a $10 credit from the company when they sign up for an account. Square also has a 2.7% fee for swiped transactions.
Mobile Point-Of-Sale Growing Fast
Mobile point-of-sale is on its way to becoming a large industry. Intuit says that by 2015, mobile POS will process near $54.8 billion in transactions. Yet, with so many options are now on the market, what is the difference between them? Square has an iPad-based point of sale terminal that ostensibly beats out GoPayments and Verifone's offerings. Yet, Intuit's ability to easily integrate QuickBooks with GoPayment is a very useful feature as well (something that would probably not be hard for Square to replicate). The fees for swiped transactions are similar for all the major players in the market.
When Square announced its Card Case and Register in May it said that it had shipped 500,000 dongles and was processing $3 million in transactions per day. No word on how much GoPayment is processing per day at this time. Intuit is a leader in small business payments and processes near $17 billion in transactions over 300,000 merchants a year.