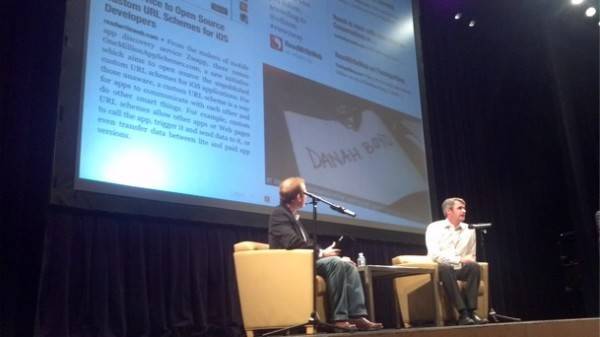 What is next for Flipboard? The startup is rapidly growing, hiring new employees and forging new partnerships with publishers to create dynamic new content platforms.
The next step is to make a jump off the iPad and start monetizing the company. These are easier goals to say than to do, but CEO Mike McCue and does not want to jump too far too fast. As such, do not expect to see an Android version anytime soon as the iPhone is the next platform in store for Flipboard.
"We have to be careful not to get ahead of ourselves," McCue said. "Do one platform, do it incredibly. You will see us stay on the iPad and iPhone for quite some time."
McCue said Flipboard's peak usage time is between 8:00 pm to 11:00 pm. After that, it is in the morning hours when people wake up and check the news on their iPad with their coffee, like they would a newspaper delivered to their doorstep. Next is during the weekend. The usage pattern is very much of a "lean back" model where people are finding content and leaning back to consume it.
An iPhone Flipboard application is intended to be the opposite and fill in the hours of the day when people are not using the app. It is one of the fundamental differences between a tablet and a smartphone. Whereas an iPad is a "lean-back" device, an iPhone is a "lean-forward" device. People check it more regularly for news updates that are pertinent to day-to-day activities.
How to Monetize?
Flipboard is dependent on its partners to make money. The idea is to create a print magazine model within the application through full-page ads. Right now Flipboard has 30 full content partners with whom they split revenue, including National Geographic and Oprah.
To grow, Flipboard is going to need as many partners as it can possibly handle. McCue said that its app will not run ads without partners. As such, Flipboard recently hired an editorial director, Josh Quittner, to help grow partnerships.