Intuit built a NFC-enabled version of its GoPayment mobile payment processing system over two years ago, says Omar Green, the company's Director of Strategic Mobile Initiatives. The NFC version was built during developers 10% unstructured time – the time employees are given to work on unassigned projects they're interested in pursuing. That prototype still exists today, but has not been released commercially as of yet.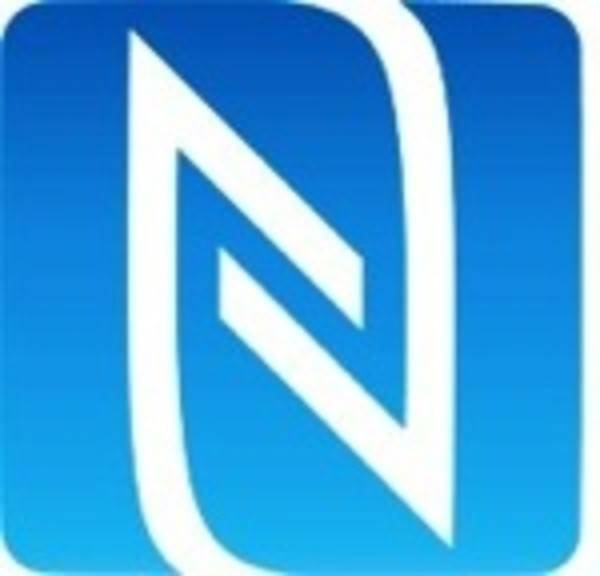 But when NFC takes off, Intuit is ready to go.
This is the fourth post in a series on NFC here on ReadWriteMobile which will serve to get you up to speed on what NFC is, what notable developments are underway and what commercial programs using NFC will arrive this year. You can follow this series by clicking the tag (or bookmarking the tag) "NFC 2011."
This post assumes you are familiar with the term NFC as well as the technology's use in mobile payments. If you're just starting to learn about NFC, you should begin here with the first post in the series to get caught up.
Intuit doesn't tend to rush in early to emerging markets like this, Green explains, referring to NFC. Because of its brand recognition and the clout that comes with that, when Intuit enters a market, it somewhat validates that market. It's a responsibility that Intuit takes seriously.
With NFC, however, it's not just that the market itself isn't ready. The hardware isn't ready either. NFC is not yet a standard feature on all modern smartphones, only appearing on certain "flagship" devices like Google's Nexus S, for example, and select models from other manufacturers. It's been rumored that NFC will show up on the iPhone 5, but there has been no confirmation of that.
Where Intuit Would Consider Using NFC: GoPayment, Mint.com
But Intuit knows that NFC would fit in nicely with its core products. As a financial services company, Intuit is known for brands like Quicken, QuickBooks, TurboTax and Mint.com. Its very business involves money management, for both individuals and small business owners.
A newer product where NFC would be a good fit is Intuit's GoPayment service. With this combination hardware reader and mobile application, business owners are able to accept credit card payments using their smartphones or tablet computers. Since one of NFC's many uses cases is mobile payments, it would make sense to integrate this technology with GoPayment. Instead of swiping a credit card through a reader attached to the phone, NFC could be used to pay for the purchase instead.
In fact, Intuit's NFC-enabled GoPayment prototype allows for this type of interaction, but is not available to the public. If it was ever launched, which is now seemingly more of a "when" than an "if" as the NFC movement heats up, a customer could either tap a contactless credit card to a phone or tap their NFC-enabled phone to pay for their purchase.
The challenge with getting consumers to adopt a new technology like NFC isn't just about getting people to learn a new behavior, but it's something that has to make sense for them. There's not a strong enough need for this today, says Green, referring to replacing credit cards with NFC. It only takes 7 seconds to pay for a transaction using a credit card. NFC wouldn't make that process significantly faster, he said. But it could make it smarter.
The promise of NFC is in helping you make smarter spending decisions. Computers can help you decide when and how to spend your money, a proposition that actually ties into another Intuit property, the personal finance service and mobile app, Mint.com, whose data analysis capabilities have been helping people not just manage their money, but understand it.
An NFC "card" in a phone could provide useful information like your bank account balance immediately after making a purchase, or it could suggest which card to use before a purchase (for example, one that was giving you double points or some other incentive).
Connecting Merchants & Customers
Merchants could even use their point-of-sale (POS) systems to send info back to a phone, like coupons or loyalty points. In this way, the NFC technology would actually connect both sides of the mobile payments solution – both the merchant and customer needs. There's even the opportunity for Intuit to combine the GoPayment product for merchants with the Mint.com service for consumers.
So when is Intuit's NFC product launching? It doesn't know…yet. But Green did say that at Intuit, "we're building today like we want to release tomorrow." Intuit knows that NFC has the potential to be an "earth shaking development," says Green. And when the market is ready for it, Intuit will be too.