The mobile Web is growing at a tremendous rate and it's likely that mobile usage will take over desktop usage in the next decade. Mobile users don't just expect rich, optimized mobile experiences, they also want to execute searches on their mobile device and receive fast, relevant results to their queries. To meet this demand, marketers and publishers have had to explore the brave new world of mobile search engine optimization.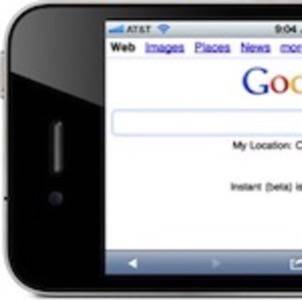 The Relationship Between Mobile Sites and Search
Guest author Gregg Wyland is the SEO Practice Manager of Siteworx, Inc. in Reston, VA. Gregg helps companies align their content management processes with proven best practices for improved organic search results, and has over 11 years of experience in all areas of the Web, including search engine optimization, product management, project management, email marketing and graphic design.
Understanding how users interact with mobile sites can influence a finely tuned mobile search approach. Location is given more priority in mobile search results. Most mobile users will search based on location (where they are) and a need to find a person, place or thing. Their searches could look like, "I need to find a restaurant, school, gas station, etc." or some landmark which is nearby. Users will likely look for maps, directions and a phone number on a mobile site and here you could take advantage of a device feature like click-to-call by ensuring phone numbers are linked. That said, location is a huge factor in mobile search and location-based features will get more sophisticated as the devices evolve.
Search Engines Treat Mobile Sites Differently
It's important to understand that there are unique indexes geared toward mobile users, like Google Mobile, Taptu, Yahoo Mobile and Bing Mobile just to name a few. Like all search engines, these strive to produce the most relevant search results. Many times, the most relevant result is not a mobile website (at least not yet). Search engines may show non-mobile pages, and may actually format a desktop Web pages to "look" mobile. Developers can avoid this by inserting an "alternate" tag on your website pages to direct Google to your actual mobile pages (for example: <link rel="alternate" media="handheld" href="alternate_page.htm"/>).
But make sure to redirect mobile visitors to relevant mobile-optimized pages. It's the content on the page that counts. Having a redirect to irrelevant content won't make your users any happier, and Google won't like it either. Also note that even though Google Mobile will return desktop sites in search results, it prefers mobile-optimized sites. As more mobile-optimized sites are indexed, there will be less of a need for Google to include desktop results.
Keep in mind that limited screen real estate on a mobile device means fewer search results are displayed per page. So identifying concise and relevant keywords for a mobile site becomes even more important to help push a site higher in search results. To ensure that content is relevant, conduct mobile-specific keyword research to identify content that is of primary interest to mobile users. Google has a mobile keyword tool within Google AdWords that offers keyword suggestions.
Mobile SEO Best Practices
Generally, search engine optimization for a mobile website is similar to optimizing a desktop website. Relevant and fresh content will keep users interested. Be sure to use unique, descriptive and readable titles. Meta descriptions should be unique and have a strong call to action.
In addition to all of the above recommendations, there are some baseline tips for mobile SEO best practices that may seem obvious, but often are forgotten:
Make sure your mobile site doesn't limit access to just mobile devices (because search bots are not mobile devices).
Create and submit a mobile sitemap.
Be sure to optimize your site's performance to render fast results for users and search engines.
Make sure your mobile URLs are viewable on a mobile device (Google will not deliver them in results unless they are compatible with published mobile markup standards such as XHTML Basic 1.1, XHTML MP 1.2 and WML 1.3).
Register your mobile site on Google Places, which recently unveiled a location-based recommendation engine called Hotpot.
Assessment Tools For Mobile Sites
Knowing how a site actually looks to users is the best way to find issues. There are several free mobile phone emulators that show how a website looks from a mobile device, including dotMobi, i-mode, and XHTML Mobile Profile (Firefox plug-in). Although these tools are good, nothing can take the place of viewing how a site renders through as many different devices as possible.
There are also validation tools such as the Mobile-friendly W3C XHTML Validator and the TAW mobileOK Basic Checker. These validators will perform various tests on a site to determine its level of mobile-friendliness and identify errors and suggested changes by category and level of severity.