Worried about Facebook "like" fraud? You should be. Thanks to Facebook's overly simple implementation of the new Facebook Like Button, anyone can post a "Like This" button on their website pointing to any URL of their choosing. In other words, users can be tricked into liking websites they're not even on. You can bet that enterprising spammers have already figured out how to use this technology for their own nefarious purposes.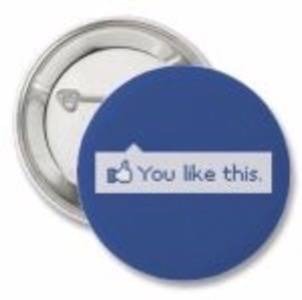 If you want a safer solution, there's a new Facebook "like" bookmarklet you can use instead.
The bookmarklet was created by Kyle Bragger, formerly the CTO of Cork'd, a social networking site for wine lovers, and now working on his own project, Forrst, an invite-only community for developers and designers.
Not only does using the bookmarklet he created protect you from like fraud as described here, it's also a handy way to like anything on the Internet – even if there's no like button available on that page.
How to Use the Facebook Like Bookmarklet
To use the bookmarklet, just drag this link to your bookmarks bar in your Web browser: Like-o-matic.
Once it's there, you can click it anytime you're on a page or website you like.
Like ReadWriteWeb, for example? Click the button. Although there's no "Facebook Like Button" for the website as a whole (you can, however, find us on Facebook), you'll be given the opportunity to like ReadWriteWeb.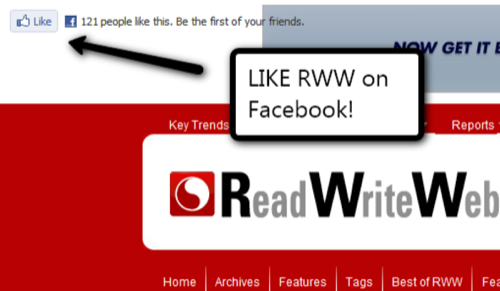 After clicking the bookmarklet once, you'll see a message appear at the top of the screen: "Be the first of your friends to like this." Click the button with the thumbs up on it and it will register your like on Facebook and post it to your News Feed.

That's all there is to it.
By using the bookmarklet instead of the like buttons on the websites themselves, you can be sure that your Facebook like will be pointing to the real thing. Plus, it allows you to like anything you want – even a site that isn't using Facebook buttons. Nice!