Loopt, makers of a popular mobile social networking application of the same name, is introducing a new iPhone application today called Loopt Mix. Where their original app focuses on connecting you with your friends while you're out and about, Loopt Mix is more about introducing you to "the people you wish you knew." In other words, "people" like that attractive person giving you eye from the other end of the bar.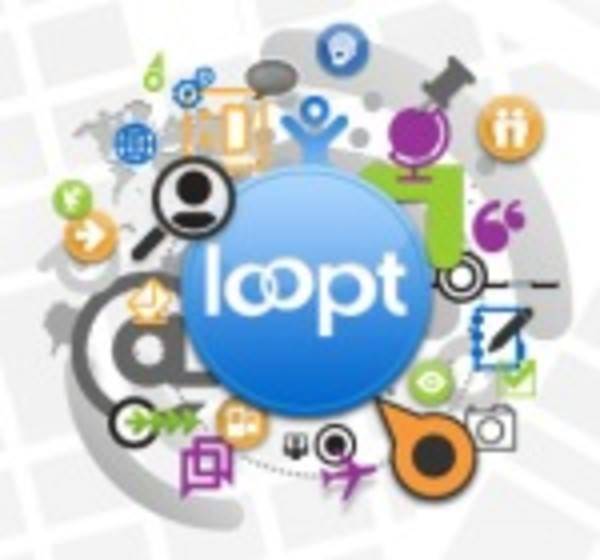 The new application is actually a spin-off of Loopt's "Mix" feature, which lets you browse the Loopt profiles of those around you within its original mobile social networking application. Now Mix is its very own app – a change that could attract a whole new user base looking to do a little more than just basic "networking."
Although the company is not specifically marketing Mix as a dating application, it's clearly designed for mobile singles because – let's face it – who else would want to browse the photos and profiles of nearby folks and strike up IM-based conversations with those who look interesting? If that's not about dating, then it's just borderline creepy.
While Loopt Mix is not the first iPhone-based dating application – others like DatingDNA and Skout have beaten them to the punch – the company may have a leg up on their competition already, thanks to brand recognition alone. That's because Loopt was featured in one of the many iPhone TV commercials last year as a great way to stay in touch with friends. Given widespread exposure like that, Loopt is already well known beyond the early adopter set.
Loopt Mix Features
Like its competitors, Loopt Mix lets you tap into the iPhone's location-based features to see which other Loopt Mix members are nearby. You can browse their profiles, view and post photos and status messages, and start chat sessions – all of which is par for the course with mobile dating apps these days. In fact, there's nothing all that revolutionary about Mix's feature set, except perhaps for its ability to send you real-time push notifications – something that a few other social networking apps, Facebook included, have yet to adopt.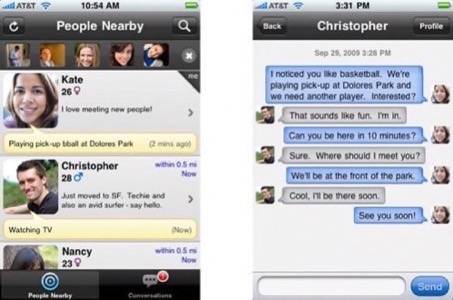 In Loopt Mix, the push notifications work with the app's built-in chat functionality, so you're notified when and if someone responds to you, without you having to sit there looking uncool while constantly reloading the page or staring at a blank chat window.
It's also worth mentioning that you don't have to be out on the town to take advantage of Loopt Mix. Since it simply locates people near you, you could use this anywhere – even in your own home – to find and connect to other interesting people. However, should you ever want to go offline, you and the other person would have to make arrangements to meet somewhere… just as you would on a "real" dating website like Match.com or eHarmony. The only difference with Loopt Mix is that, unlike traditional dating sites, the app is completely free. That, too, could help Mix grow – especially in this tough economy, where finding love for a fee is a luxury many can no longer afford.