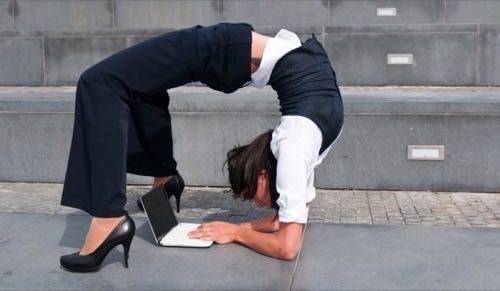 Guest author Robert Rizika is CEO of ProfitBricks USA.
Cloud computing is so hot right now that the cloud pretenders are crawling out of the woodwork. You don't have to look very far to find consultants who know nothing and "cloud services" that consist of little more than tacking the word "cloud" onto an otherwise ordinary service.
Ironically, though, some of cloud computing's biggest issues come from the paragon of the technology: Amazon. For the past several years Amazon Web Services (AWS) has been synonymous with cloud computing in the startup world. Startup CEOs hand Amazon their credit cards as a "checkbox item" – just like our grandparents called Bell Telephone when they needed a phone.
But times are changing. Danny Rimer of Index Ventures recently commented on how Amazon is losing its grip on the cloud computing space, even as cloud computing continues its massive growth.
(See also Amazon: Can It Stay King Of Cloud Computing Forever?)
Amazon And The Promise Of Cloud Computing
Is Amazon moving away from cloud computing's core values? The promise of cloud computing lies not only in its technology but in its pricing and packaging structure. The idea is pretty simple: pay for the compute power you use. If you need more, you buy more. If you need less, you buy less.
This is in obvious contrast to past models in which you buy hardware for your on-premise data center or your colocated space, then live within whatever means you own. That capital expense was slow to react to shifts in demand and put you at risk of over- or under-capacity. Hourly billing freed us from that – most users saw a clear progession toward per minute billing to even more closely match the demand curve.
Why, then, when you use an Amazon server for 62 minutes do you still get charged for 120 minutes? Multiply that by a couple hundred servers over a year and the difference adds up. How come AWS gives its best prices only with 1-3 year contracts, with up front fees? That sure seems a lot like that step-wise CAPEX spend cloud was supposed to avoid.
AWS's pricing page includes several terms that seem anti-cloud, for example:

It's A Technology Issue
If you look at the technology stack, things haven't progressed much in the last 5 years there either. Have you ever wondered why you get offered stock sizes that Amazon selects for you instead of the exact CPU, RAM and block storage you want?
Because AWS uses Ethernet-based networks, once a virtual machine has been provisioned on physical hardware, it's stuck there until you turn it off. That's why Amazon users occassionally get emails asking them to turn off their virtual machines.
As Amazon plays a Tetris-like game of fitting VMs on hardware, you end up paying for capacity you didn't want just to make Amazon's life simpler.
There's got to be a better way, right? Cloud Computing 2.0 providers are built on technologies like InfiniBand, that allow for 80-gigabit speeds within the network – making it easier to separate CPU cores, RAM and storage to provide infinite options. It also allows a similar flexibility in billing.
That can make a big difference. Cloudability, says the 100 companies it surveyed waste 40% of their Amazon spend buying too many resources.
Cloud computing is supposed to let you buy your core setup and then become elastic, expanding as you need it and contracting when you don't. If you need computing power for 65 minutes you should pay for 65 minutes. If you need it for three hours, you should pay for three hours. That's the way we can truly achieve the promise the cloud offers.
Image courtesy of Shutterstock.