We've long been aware of gaming's transition from pastime to multi-billion-dollar industry but 2020 has seen the live-streaming community grow tenfold. In October 2020, 1.6 billion hours were watched across Amazon-owned gaming platform Twitch, the highest the platform has ever seen, and almost double the 839 million hours watched in October 2019.
What Brands Should Know About Twitch Influencers
Despite providing businesses with reach to huge audiences and unique insight into their target consumers' thoughts and behaviors, Twitch remains a relatively under-utilized advertising platform. But for those brands willing to spend the time recruiting the right Twitch influencers and finding creative ways to communicate with their audience, there is much to gain.
On Twitch, typically hard-to-reach audiences (think males aged 21-35) are highly engaged and brand-loyal, making them a goldmine for advertisers, while increasing diversification in the gaming sector allows for brands to target the right people with the right message.
What is Twitch?
Launched in 2011 and bought by Amazon in 2014, Twitch is the world's leading live-streaming platform for gamers. The property builds communities based on users' shared streaming interests. Twitch users broadcast their live gameplay by sharing their screens with subscribers. This allows them to see and hear what the player is experiencing in real-time.
As viewers watch Twitch streams they are able to comment alongside other gamers. Depending on what channel they are watching, viewers can ask questions or make suggestions and receive real-time responses. Streams are automatically saved by Twitch, which affords subscribers the option to rewatch previously streamed games. Viewers communicate with one another through Twitch chat.
In short, the platform combines engaging video content and live-action viewing with the interactivity and community of social media.
Does Twitch Cost to Use?
Twitch is free to join. Users can view and stream content for free, as well as follow favorite streamers. However, many users pay for monthly subscriptions to their favorite streamers. This gives them a variety of premium perks such as special emoticons (called emotes) to use in a stream's chat room, badges, special alerts, exclusive chat rooms and competitions, and ad-free viewing optionality.
These subscriptions also benefit the streamer and are one of the popular ways to make money on Twitch. Twitch offers three payment tiers ($4.99, $9.99, $24.99). Twitch partners and affiliates are officially receiving 50% of the total subscription fee.
Featured Partner for Social Scheduling
Free Version: 14-day Free Trial

Starting Price: $18 / monthly

Integrations: Instagram, Tiktok, Facebook, Twitter, Youtube...
How Twitch Viewership Grew Due to the Pandemic
Due to COVID-19 lockdown restrictions and changes in consumer behaviors, live-streaming boomed in 2020. With work, relationships, and events forced to move online, many who had never experienced or had limited experience with live-streaming platforms such as Zoom were suddenly using them for hours each day.
Online streaming and gaming platforms have surged in popularity as people turn to them for entertainment during home confinement. Twitch has benefited greatly from the trend: the platform's record-breaking viewership last October represented a staggering 99% jump in year-over-year growth for the platform.
Interestingly, the record number of hours saw a shift in how Twitch is being used. The platform's 'Just Chatting' section is now likely to be its most popular destination of the year, according to Doron Nir, CEO of StreamElements, a provider of live-streaming tools.
Talking to Forbes in November 2020, Nir credited the growth in Twitch's non-gaming category to the wide-spanning interests of gaming communities and cited the U.S. presidential campaign as a conversation booster.
What Opportunities Does it Open for Brands?
Despite being geared towards gamers, Twitch also features a large variety of non-gaming content. The platform hosts live and recorded broadcasts on subjects such as music, sport, and cooking. It is apparent that a growing number of people are discovering their own use for Twitch; whether for escapism, socializing, or entertainment.
Instagram may be the birthplace of the influencer, but this year's events have resulted in a significant drop in sponsored content on the platform. According to a report by Launchmetrics, sponsored influencer posts on Instagram decreased from 35% in mid-February to 4% in mid-April, with influencers within the categories of travel, fashion, and lifestyle most affected.
However, 2020 saw an increased interest in gaming, fitness, education, and DIY tutorial content, which prompted an uptick in brand collaborations on Twitch. There was also a noticeable increase in video performance, with the leading campaigns delivering an average of more than one million views.
According to Twitch research, Twitch users are more likely to seek expert opinions before buying expensive products. They tend to buy products they see advertised, making the platform a highly beneficial place for brands to advertise.
Featured Partner for Social Scheduling
Free Version: 14-day Free Trial

Starting Price: $18 / monthly

Integrations: Instagram, Tiktok, Facebook, Twitter, Youtube...
Who are the Influencers on Twitch?
Twitch influencers are different to that of Instagram or other social media platforms. They offer their subscribers live entertainment, rather than pre-recorded video or static images.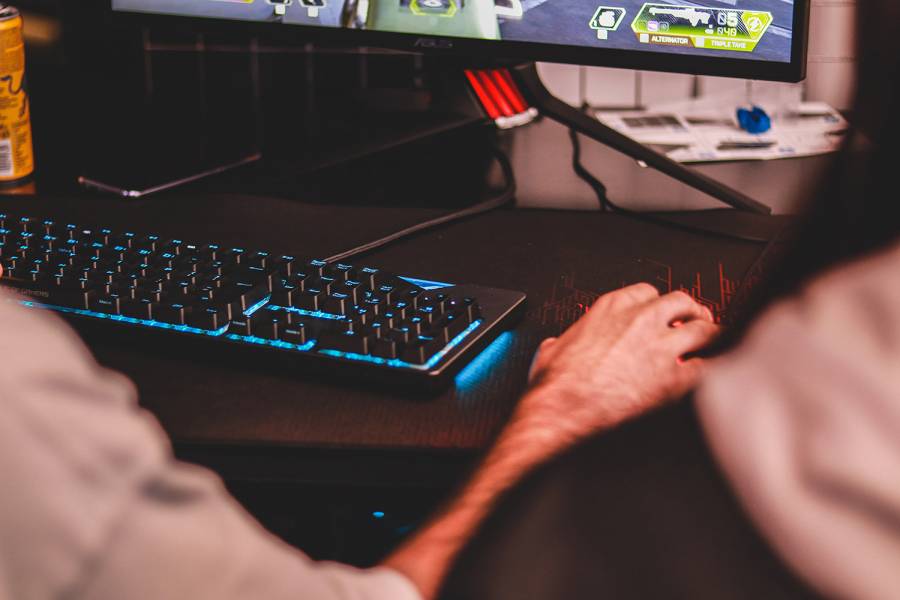 Twitch influencers are streamers with an engaged audience that can interact with them in real-time.
For brands, this functionality allows for live feedback from potential customers. It also gives them the chance to get to know their target clientele in a real-life setting. For subscribers, it fuels interest and promotes conversation in an organic, authentic way with the audience playing a role in the creation of the sponsored content. 
Unlike celebrities who often shy away from interacting with fans, gaming's biggest names actively seek out interaction with audiences. And subscribers are happy to pay money for this service if they feel the interaction is genuine. 
Streamers can make a million-dollar career out of gaming, with data showing the five top-earning streamers on Twitch earning seven-figure incomes.
The website's highest-earner in 2020 was Felix 'xQc' Lengyel, an ex-pro Overwatch player. Lengyel boasts more than four million followers on the app. And he brought in more than $1.8 million USD (with more than $1.5 million of that coming purely from subscriptions to his channel alone). 
Featured Partner for Social Scheduling
Free Version: 14-day Free Trial

Starting Price: $18 / monthly

Integrations: Instagram, Tiktok, Facebook, Twitter, Youtube...
Tyler 'Ninja' Blevins, perhaps the gaming world's most recognized profile, was omitted from Twitch's list of top 10 Twitch earners for 2020 after spending much of 2020 exclusively streaming on Microsoft's ill-fated streaming platform Mixer before it shut down. Now back streaming on Twitch to his 16.5 million subscribers, Blevins will undoubtedly top the 2021 list. 
When choosing an influencer to partner with, brands should consider both a gamer's follower count and engagement rate. Brands may yield better results from partnering with a micro-influencer with a hyper-engaged audience. 
How Twitch Influencers can Boost a Game's Playership 
Twitch influencers have proven to be able to establish, grow and command huge followings. Also, they can have a significant impact on the sales of products within the gaming industry. The success of a video game marketing campaign heavily relies on gaming influencers. 
In February 2020, Electronic Arts in cooperation with Respawn Entertainment released its new game Apex: Legends. And made $92 million within a month. This was despite not doing anything to promote the game prior to its launch and the game being for free. Users only paid for extra features and additional equipment for characters. 
So, how did the game amass such a huge following? 
Electronic Arts enlisted Ninja to play the game for 14 days and tweet about it. It's reported that as a result, the game received 10 million sign-ups in the first three days of streaming. Neither Ninja nor Electronic Arts confirm how much money Ninja received for the endorsement. But Reuters reports he earned $1 million for it. The influencer play also saw EA's stock price and market value rise by 16%, or $4 billion, in the three days after Apex: Legends launched. 
Twitch Marketing isn't Just for Gaming Brands 
As the gaming world continues to grow and diversify. Non-endemic brands are getting in on the action, including those in the beauty and fashion categories. Large brands such as Hollister and Gillette now have dedicated marketing dollars to Twitch. Labeled a 'virus-proof job' by The New Yorker, pro video game streamers are an appealing investment for brands right now facing unprecedented challenges. 
Featured Partner for Social Scheduling
Free Version: 14-day Free Trial

Starting Price: $18 / monthly

Integrations: Instagram, Tiktok, Facebook, Twitter, Youtube...
MAC Cosmetics began sending products to Twitch influencers in 2019 in hopes of audiences asking them what makeup they were wearing. The same year the brand released a product collaboration in Asia of five lipsticks inspired by the female characters from the video game Strike of Kings. The collection sold out in less than a week online, and all units on Tmall sold out in one hour. 
How can Brands Partner with Twitch Streamers? 
While some brands have established a presence on Twitch—some via their own Twitch channel—Twitch marketing remains in its infancy. For brands looking to begin advertising on the platform, there is plenty of time to get creative and see how Twitch can benefit their business.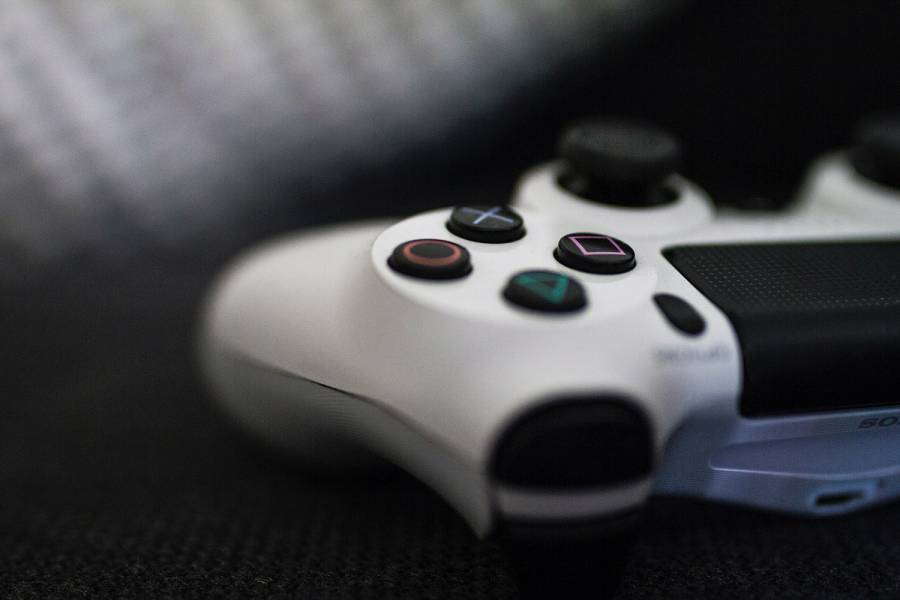 Perhaps the most obvious way for a brand to gain a presence, gaming tournaments and esports afford businesses an opportunity to engage with their consumers. Twitch's demographic skews to the younger side (73% of the platform's users are 34 years or under, with 41% between 16 and 24 years), making it an ideal place for brands targeting Gen-Z and millennial audiences. 
Businesses can also host exclusive branded digital events. Music festivals and game shows give them access to large, built-in audiences. With tutorial content gaining increased interest in 2020, many brands are showcasing themselves (or their product) via live-streamed 'how-to' classes. Round tables have also proven to generate engagement while being low-cost. An example of this was Bernie Sanders' Twitch marketing strategy, which saw him conduct interviews and host rallies during the primary season. 
Twitch is trying to reward streamers who are really engaging with their audience. This is good news for brands looking to implement Twitch influencer marketing. There are plenty of types of promotions influencers can participate in when partnered with a brand. Be it live unboxing, shoutouts, stream mentions, giveaways, brand merch, promo codes, or live chats. It's worth noting that audiences best respond to authentic messaging. 
Partnering with Twitch Influencers is a Winning Strategy
Interestingly, 2020 saw brands adjust their marketing strategies to accommodate for consumer value changes, with campaigns focusing on feel-good or socially relevant content. Many brands are choosing to frame content in a way that is fresh and relevant to their audience (e.g. productivity hacks, brain-boosting snacks) and spread awareness about COVID-19 health warnings and recommendations. 
Featured Partner for Social Scheduling
Free Version: 14-day Free Trial

Starting Price: $18 / monthly

Integrations: Instagram, Tiktok, Facebook, Twitter, Youtube...
Despite decreases in digital marketing budgets, a number of brands have either kept or increased spend allocation for influencers. As Twitch continues to grow its audience, and sponsored content continues to generate more views and more engagement, Twitch influencer marketing is proving a winning formula. 
How to Approach Twitch Influencer Marketing 
Your choice of Twitch influencer will depend on your brand goal. If you're looking to boost brand awareness, partnering with a Twitch influencer with a large following is your best bet. If you're wanting to increase sign-ups, you'll instead want to enlist an influencer who has a record of driving good click-through rates. 
Select a Twitch influencer based on your target audience. Demographics are key when establishing an engaged and loyal customer base. Therefore, aligning with the right influencer can help you to reach the most beneficial viewers. 
The most important part of Twitch influencer marketing is analyzing how your partnership went. Was it successful? Were your goals met? This will help your brand to fine-tune its Twitch marketing strategy. 
All in all, live-streaming could help you unlock a new way of generating interest and revenue for your brand. And if Twitch's growth rates are any indication of what's to come, brands ignoring the opportunities of live-streaming advertising are most likely to be left behind. 
Top Image Credit: caspar camille rubin; unsplash; thank you!