If you've ever sent a tweet and thought "That seems so 1998" you're in good – and perhaps surprising – company.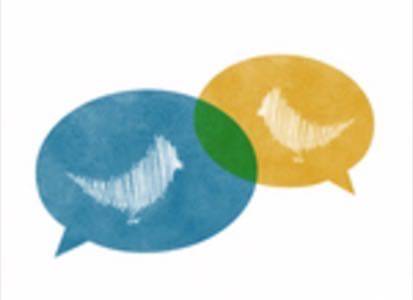 Let's face it: Twitter doesn't let you hyperlink text, it doesn't thread conversations and, despite a redesign late last year, it still doesn't showcase video and photos as well as, say, that 845 million member social network that's about to go public. And Mike Brown, director of corporate development at Twitter, thinks its time for the microblogging service to drop its "command line" style in favor of something more contemporary.
"This isn't the voice of Twitter speaking, this is my personal opinion," Brown said in an address to the CITE Conference in San Francisco Tuesday. "We have an opportunity to up-level the chatter on Twitter to share a story in photo, in video and in narrative that helps people understand the story and if they want more detail they can dig into it and see what the conversation is behind the story,"
Brown, according to ComputerWorld, also hinted that Twitter plans to offer expanded analytics as a way to boost revenue. The expanded analytics will cover advertisers, "very important tweeters" and third-party application developers and will allow users to be better targeted with promoted tweets and ads.
"I'd say we're in the second or third inning of the ball game," Brown said. "We've got a long ways to go to get our analytics to where it needs to be."
Twitter's plans to offer an expanded suite of analytical tools was first reported by ReadWriteWeb in January. On Tuesday, Brown narrowed the timeframe for the release of those products to three to six months
"I think there are something like 350 million tweets a day … and that number is growing very quickly," Brown said. "To keep up with that so that we can provide real-time analytics for those three constituencies is a major challenge."