We are in unprecedented times in business because of COVID-19 — and extraordinary times call for extraordinary measures. All of the world's problems, at present, have forced the tech industry to rapidly pivot to develop products and services to match business virtual needs. Virtual everything is at the forefront of everyone's mind — and virtual selling will keep business and the economy moving. Here are the top sales tools for virtual selling.
Top Sales Tools for Virtual Selling

It's time to say goodbye to screen-share. Sales pitch presentations are no longer happening in person, but that doesn't mean you need to sacrifice the face-to-face connection for virtual selling.
Prezi Video is a sales tool that lets you interact with your on-screen content like a newscaster or weather-person as you present on live or recorded video. Prezi Video allows sales professionals to have a presence within their visual content while maintaining eye contact with their audience. Many professionals don't understand the eye-contact as essential to help establish the human connection and facilitate the two-way conversation — but Prezi Video gets that eye-contact is essential for effective sales pitches.
Through Prezi Video, you can visualize data, share case studies, and showcase products as you engage and build rapport with potential customers on Zoom, Microsoft Teams, Webex, Google Meet, and most video conferencing platforms. Sales pros can also use Prezi Video to record engaging and memorable prospecting videos to share via email or social channels. Nifty.

2. Owler
News monitoring tools like Owler can ensure you stay on top of industry updates, announcements, and events without the added effort. With Owler, you can create a customized news feed for competitor news – the platform allows users to filter in the most relevant information, provides complete company profiles, and generates automatic insights.
Owler Daily Snapshots feature is akin to having your very own theSkimm tailored for your business. If you were looking for a sign to graduate from Google Alerts, this is it.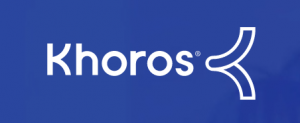 3. Khoros
Community management can feel like a whirlwind at times with the sheer volume of conversations happening at any given moment. Khoros turns cacophony into a streamlined dialogue by simplifying social media listening with automatic insights and providing a clean interface to ease community management.
Customer acquisition and engagement doesn't have to be dizzying if you have the right sales tools.

4. Regie
Many sales tools offer endless optionality and functionality. While that might be nice for expansive enterprises, most companies drown in the product. It's like attempting to mow your lawn with a helicopter; it's technically possible, but you're probably wasting your time (and money).
Regie is a sales engagement tool with guardrails. This tool takes your marketing list (or buyer persona) and turns it into qualified sales meetings. Regie streamlines your workflow and focuses on the most important leading indicators — sales meetings and qualified opportunities.
Regie automates repetitive sales operations tasks and offers timely recommendations on your sales and prospecting strategy. Regie is different not because of the endless things it can do, but because of what it won't do — waste your time.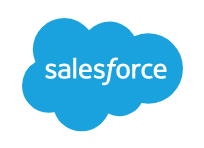 5. Salesforce
As its name suggests, Salesforce is a powerful sales tool. This multifaceted customer relationship management platform helps with everything from task management to customer service, employee performance management, and tracking. You can customize Salesforce to your needs using the sleuth of add-ons and build your own sales toolkit.

6. RankTools
RankTools is essential for any sales team who relies on SEO and moving into 2021, that will be just about everyone as digital marketing has become more important than ever. RankTools offers a variety of different products that help with reporting and analysis and is pretty much a one-stop-shop for all your SEO needs.
The RankTools SEO Tool package fully analyzes your website to ensure you're implementing all the necessary practices for the best SEO optimization, and you can even track your competitors' websites to see what you're up against. It doesn't just show where you're lacking but informs you of the steps you need to take to improve.

7. Lucidchart
Strategy is anything but a linear process, which is why visualization tools like Lucidchart deserve a place in your toolkit for virtual selling. With Lucidchart, you can collaborate on free-form diagrams for optimal whiteboarding with your team.
The highly customizable interface allows users to organize, visualize, structure, brainstorm, and plan without devolving into chaos. Ditch the post-its and multi-page word documents — you deserve better.

8. AeroLeads
Any B2B business knows how tedious manually digging for leads can be and how time-consuming it is to keep databases up to date. AeroLeads scouts contact information and stores it in an easy-on-the-eyes interface while checking in on your existing contacts for outdated information. Use this tool to simplify your contact research and keep your data current and organized.

9. CircleBack
We've all had that moment of endless scrolling through email threads looking for that one person whose name we vaguely recall. Can you count how many business cards you've lost or accidentally thrown in the trash? With CircleBack, you won't ever have to spend another minute of your time digging.
CircleBack pulls contact information from the depths of your conversations (whether they be email exchanges or text messages) and compiles them into a single neatly organized address book. You can scan contact cards for safekeeping in an instant, automatically delete duplicates, and trust this tool to save contact information from all your interactions so you can stay productive.
Conclusion
Having great connectivity with your customers and understanding your customers persona has always been a hallmark of good sales in business — and never so more than now. Find sales tools that will catapult your sales in the new year — it all begins with a finely-tuned virtual sales tool at present.
Top Image Credit: nataliya vaitkevich; pexels